Asking Nick Cave to do a Twitter Q&A invokes only slightly less curmudgeonly tweets than a Morrissey Q&A would.
The Nick Cave and the Bad Seeds frontman said on Vine he was "roped into" doing the Twitter chat, and if his disdain for the experience wasn't already evident, he made sure to point it out in his tweets.
As Spin points out, Cave did have some earnest answers for fans, declaring that Nina Simone is the best artist he's ever seen perform and revealing that he's a "Wikipediaphile." However, his sniping, grouchy responses were far more enjoyable.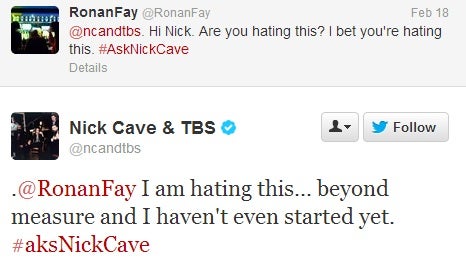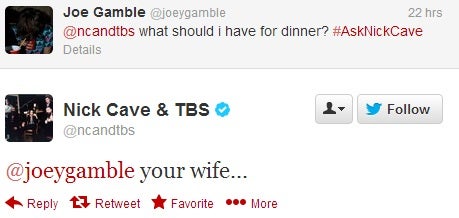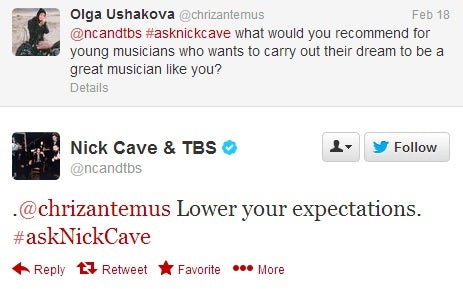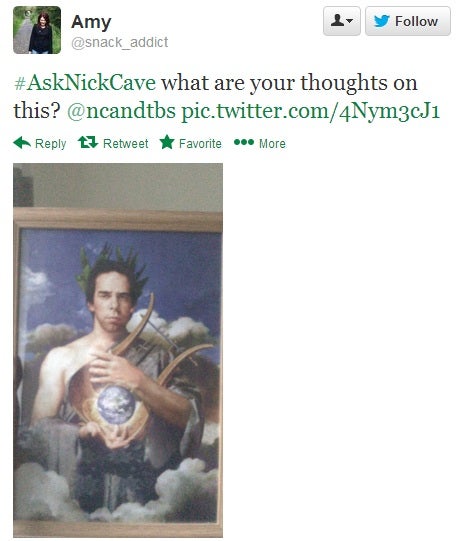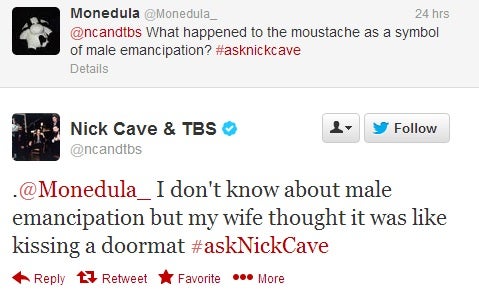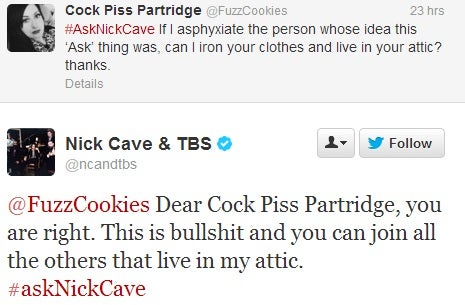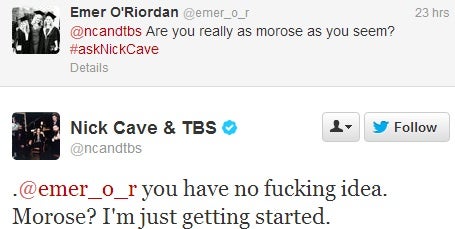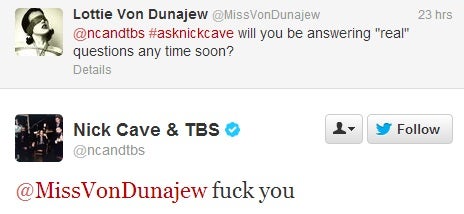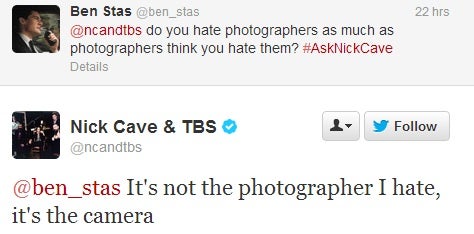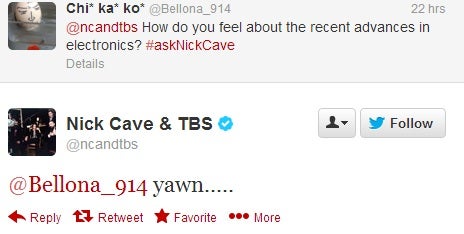 Photo by david_shankbone/Flickr