It's the moment every horror director should live for: that instant of utter and complete terror.
When removed from context and viewed from the comfort of your computer, though, that same moment's devilishly funny.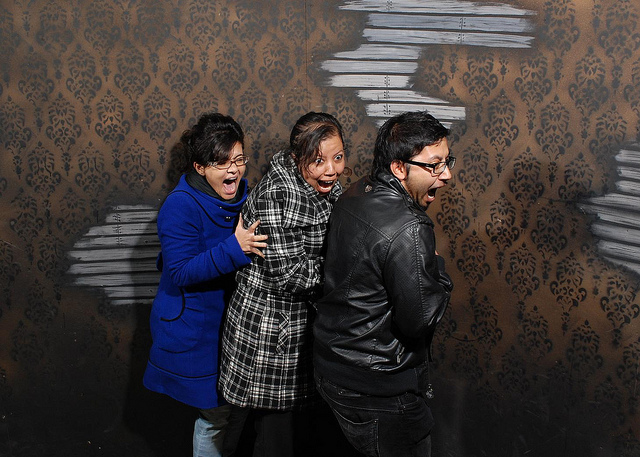 That's the idea behind the Flickr stream of Nightmares Fear Factory, a haunted house attraction in Niagara Falls that's uploaded photos of its customers in their very worst moments. While the stream has been curated since last November, the account went viral Thursday, after Buzzfeed picked up the photos.
They've had a Facebook page since early 2010 and have been curating their Flickr stream since that November.
Around 4:00 pm, the resulting traffic crashed Nightmares' site. While the front page has been reloaded, at last check it states that the site is unable to accommodate the heavy traffic and redirects to Facebook and YouTube. This morning the Flickr stream landed on the front page of Reddit.
"I blame it all on our social media efforts over the last two years," said Vee Popat, the Fear Factory's director of sales and marketing. "We've got some really funny pictures and really funny videos. I kept thinking someone on the right blog or website would see it, bring it to life."
As for what's actually scaring these people, Popat refused to say for fear of ruining the surprise.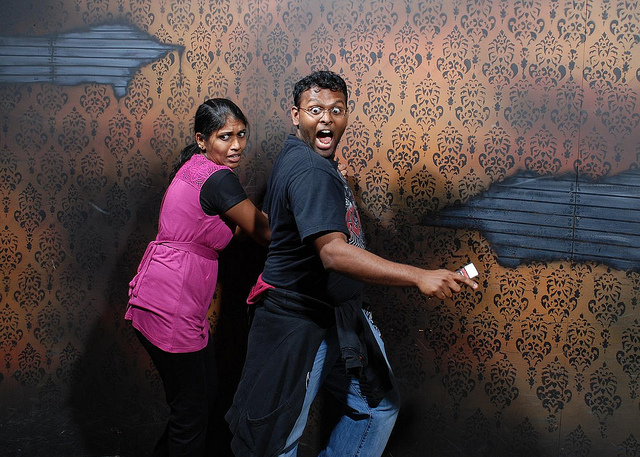 Spoiler alert: Judging from the Fear Factory YouTube channel, customers are kept in almost total darkness, then their photo is snapped as the area's flooded with light.
Customers aren't asked to sign a release form, Popat said, because photos like the ones on Flickr are displayed prominently in Nightmares' lobby.
All this online attention has been great for business. "People came in here already asking about the Flickr stream," Popat said after the official site went down Thursday night.
That's one way at least to get both tricks and treats.
Photo By Nightmares Fear Factory