Is it possible to give yourself an education in horror without ever leaving Netflix? We don't know, but we bet you'll have fun finding out. 
We've compiled our absolute favorite horror titles straight from Netflix Instant's streaming library. Though some films come and go, most of these films have been around the library long enough they're probably not going anywhere. So whether you're looking for a refresher course on your favorite films and horror subgenres or you just want to know which are the most innovative new films on the horror scene, check out the list below for our picks.
Vintage classics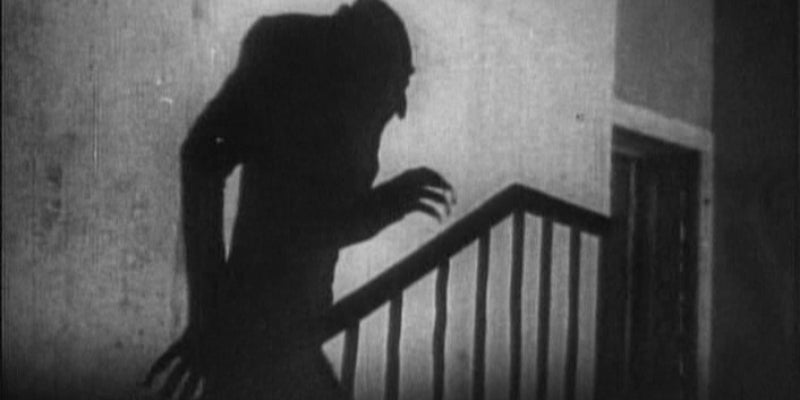 Photo via tom-margie/Flickr
Nosferatu (1929): We actually recommend seeing F.W. Murnau's vampire masterpiece outside of Netflix with a better soundtrack—the one on Netflix is actually pretty incongruous and jarring. Go see this silent classic as nature intended—in a theatre with live music.
White Zombie (1932): Cringe at the dated racial allegories, and enjoy Bela Lugosi at his most macabre.
Black Sunday (1960): Netflix has an entire collection of decadent Mario Bava films; if you only see one, make it this one.
Cult classics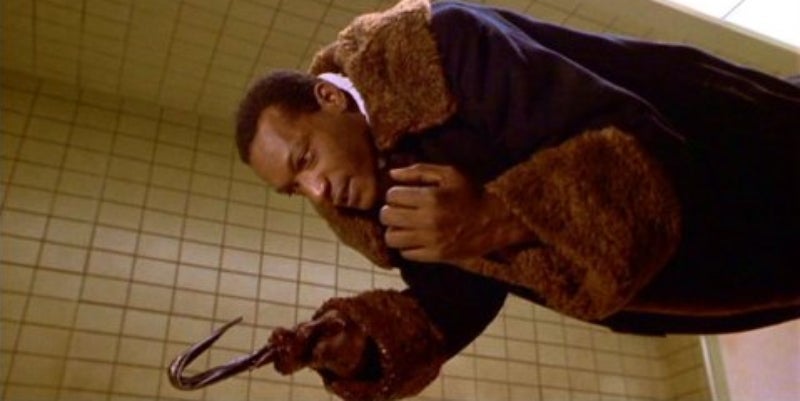 Shivers (1975): David Cronenberg's film debut sets the tone for his sexually unleashed nightmare fests.
JD's Revenge (1976): This classic blaxploitation thriller features Glynn Turman as a mild-mannered law student who finds himself possessed by a vengeful 1940s mobster in mid-'70s New Orleans.
Re-Animator (1985): Perhaps the ultimate cult horror film: gory, funny, and Lovecraftian to the core.
Fright Night (1985): Chris Sarandon is at his sexiest and most diabolical here, just the way we like him. One of the spookiest kids' films ever.
Hellraiser (1987): Pinhead is easily the most debonair of the classic slasher villains, which makes a strange contrast to the gore he brings with him. Clive Barker's suburbia is the perfect backdrop for a tour de force in body mod horror.
The Evil Dead 2: Dead by Dawn (1987): Do we even need to blurb this?
The Lair of the White Worm (1988): Ken Russell's cult classic about a giant worm-thing (and also worm-vampires—wormpires?) is a modern version of the weirdest Bram Stoker tale ever, a mix of the outrageously bizarre and campy. Needless to say, it's awesome.
Candyman (1992): Our favorite urban legend, Tony Todd's Candyman owes far more to Bela Lugosi and traditional gothic horror than to modern-day slasher films. If you haven't watched this one in a while, treat yourself.
Heavenly Creatures (1994): Peter Jackson's depiction of a real-life murder in 1950s New Zealand is a beautiful, loving tribute to the terrifying depths of teen friendship. 
Modern classics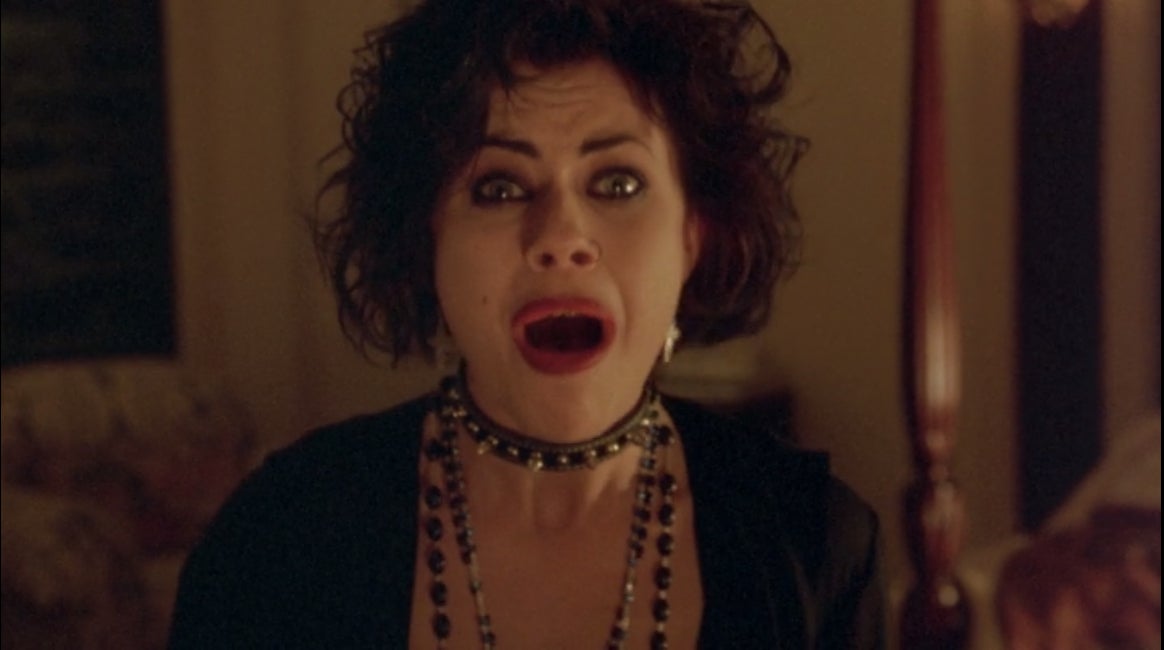 The Craft screengrab via Netflix
Night of the Living Dead (1968): The zombie film from which all others spring—but this one probably has more door construction than the rest.
Rosemary's Baby (1968): Which is scarier, terrifying children or terrifying old people? You decide!
Carrie (1976): The only high school movie that matters.
Day of the Dead (1985): Netflix cruelly deprives fans of the middle (and best) of Romero's zombie trilogy masterpiece, Dawn of the Dead, but the finale is full of social commentary and iconic moments.
Silence of the Lambs (1991): Watch it back to back with Hannibal as dessert.
Scream, Scream 2, and Scream 3 (1996-2000): Don't just stop at Scream. Scream 2 is even more meta and, if possible, even more fun. And watch the third one back-to-back with the screwball mystery farce Clue for a greater appreciation of its underrated comic elements.
The Craft (1996). We're glad Netflix is bringing in a pack of subversive girl-powered horror flicks. Watch this back to back with American Mary and you'll pretty much feel invincible.
Ju-On (The Grudge) (2002): Unfairly overlooked compared to Ringu, this mainstay of modern Japanese horror remains utterly terrifying.
Oldboy (2003): This genre-bending action-suspense-macabre Korean vengeance thriller is well-nigh as indescribable as it is awesome. 
Let the Right One In (2008): Twilight for the indie set. The best modern vampire film in decades, and the best on Netflix. 
Black comedies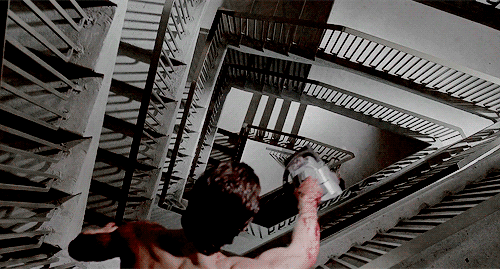 GIF via mariokayser/Tumblr
American Psycho (2000): It's hard to believe Mary Harron's superb satire of '80s yuppiedom is over a decade old—it's as fresh and biting as ever. (But act soon: This title is leaving the instant library Nov. 1.)
Shadow of a Vampire (2000): Watch this back-to-back with the original Nosferatu and you'll understand instantly that this film's premise—that Max Schreck was so good he must have been an actual vampire—is the greatest thing ever.
Tucker and Dale vs, Evil (2010): This long-overdue subversion of the "evil redneck" trope is even more special because it inexplicably stars Alan Tudyk. Alan Tudyk!
John Dies at the End (2012): Tropes were made to be subverted, and this movie knows it.
New innovators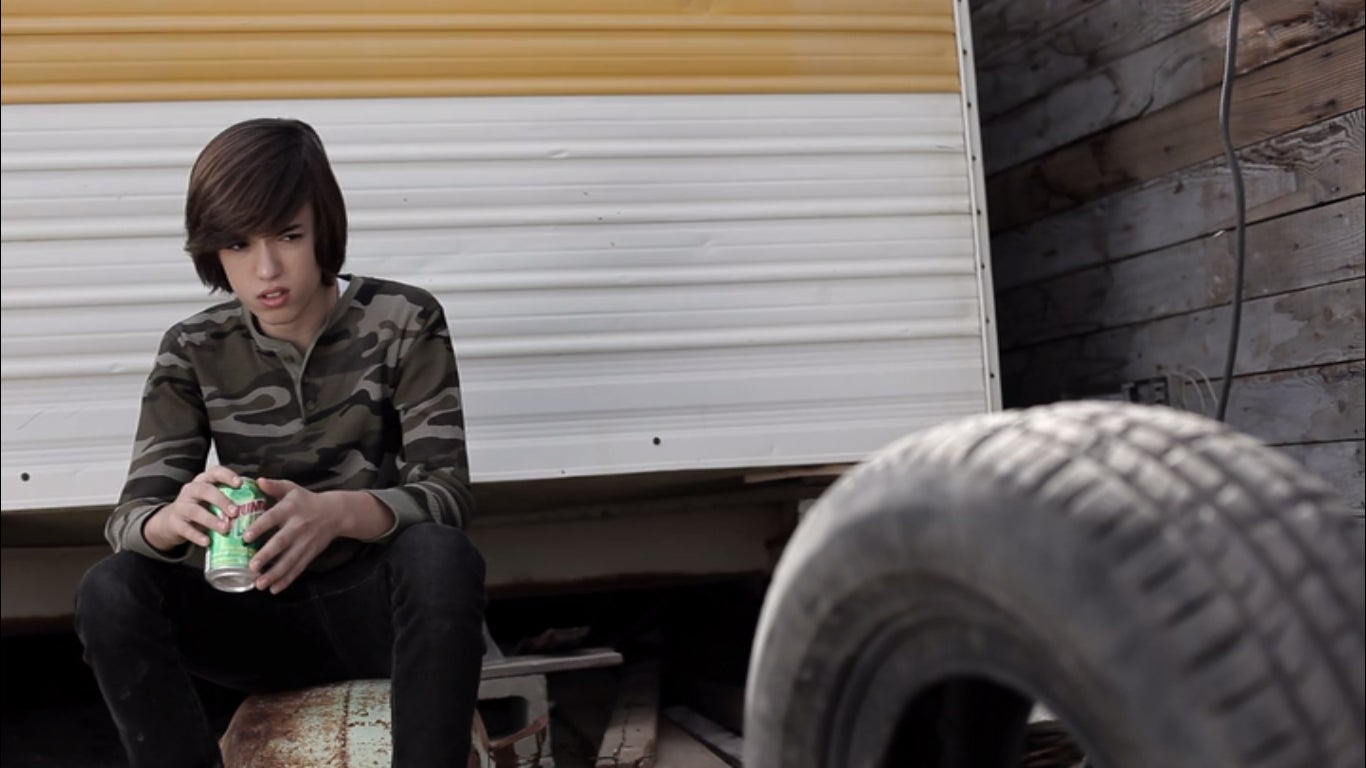 Rubber screengrab via Netflix
The Host (2006): This Korean creature film is jaw-droppingly good, the perfect mix of horror and suspense. The only downside is that it's raised the bar for monster films impossibly high.
All the Boys Love Mandy Lane (2006): Amber Heard's thinly veiled contempt makes for a fab final girl manifesto.
Night Watch (2004) and Day Watch (2006): The first two films in a trilogy based on a bestselling Russian urban fantasy series. Night Watch won universal praise for its gorgeous special effects and gripping suspense, but the books are even better.
Pontypool (2008): This is it—the most underrated film on the list, and the one whose praises we can't sing highly enough. Pontypool is one-third apocalypse, one-third Northern Exposure, and one-third a postmodern treatise on linguistics—and if that blows you away, just wait till you see the film. Fans of Welcome to Night Vale, this film is perfect for you.
House of the Devil (2009): This film made Ti West a lauded new name in horror, and for good reason. As a slow-build homage to the classic incrementally paced horror films of the '70s and '80s, House of the Devil is spot-on and fantastic.
Rubber (2010): While this film is already infamous—it's ostensibly about a tire that kills people—we could never put it under comedy because it's actually a mesmerizing meta-commentary on the making of film and the role of the audience. Easily one of the best films on Netflix.
Absentia (2011): This low-budget Kickstarter-funded film packs a surprising amount of depth into a concept that manages to be as vague as possible. It's a horror film, but one owing more to philosophical brain-breakers like Glazer's Birth than to traditional horror tropes.
I Saw the Devil (2011): This Korean revenge fantasy is sleek and taut and utterly unforgiving.
Cabin in the Woods (2011): Yeah, yeah, Joss Whedon can do no wrong. Still not as scary as Hush, though.
You're Next (2011): 2011 was a great year for horror, and this film was one of the best. Woefully misrepresented by its marketing, You're Next is a smart, subversive take on home invasion films that starts out strong and stays that way.
Kill List (2011): If you love horror films like Audition that start off quiet and then go abruptly off the rails, then you'll love this tale of two doomed hitmen attempting to do the fabled One Last Job—for an employer with secrets they could never imagine.
The Innkeepers (2011): Another offering from Ti West, this film about a haunted inn is everything you want ghost stories to be—atmospheric and spine-tingling without feeling cliche. 
American Mary (2012): In our opinion, the reason this film about a hard-working medical student is titled American Mary is that you'll want to stand up and salute by the end of it. A fantastic, gritty film, Mary plays with revengesploitation and features an instantly iconic anti-heroine.
Citadel (2012): Fans of Dredd and Battle Royale will enjoy this brutal revenge film which turns Glasgow into a dystopic cityscape.
We Are What We Are (2013): Think Flowers in the Attic meets Deliverance, and you still won't be prepared for this slow-build shocker about a family of children forced to practice cannibalism by their grieving father. 
Just for fun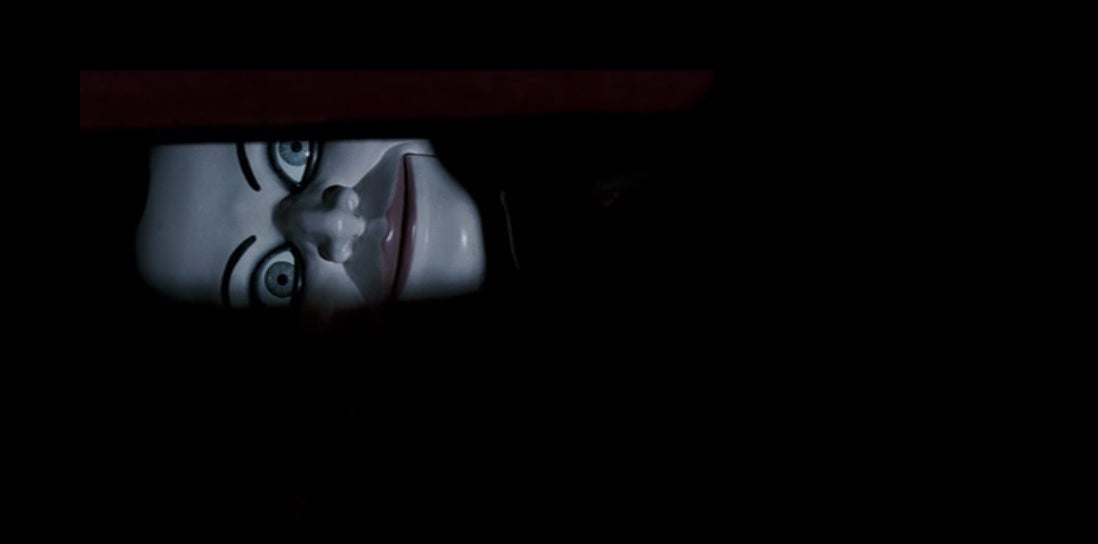 Dead Silence screengrab via Netflix
A Nightmare on Elm Street Part 2 (1985): The only Freddy installment on Netflix, this one would have little to recommend it, except it's also a notorious homoerotic smorgasbord of repressed gay teen fantasies. When viewed through this lens, this Nightmare is suddenly one of the highlights of the franchise.
Tamara (2005): A pleasingly positive take on the "girl gets bullied, comes back and kills everyone" subgenre. Perfect if you're feeling vengeful.
Dead Silence (2007): Mix True Blood's Ryan Kwanten with evil ventriloquism and we'll follow you anywhere.
Grave Encounters (2011): The Vicious Bros. try awfully hard to put a new spin on the "found footage goes to the haunted asylum" trope, and they get close enough to make this an interesting reality TV-inspired take. 
Alyce Kills (2011): A love-it-or-hate-it gore fest/psychological thriller, Alyce is a delightfully terrible B-movie romp with a surprising amount of depth at its center.
Maniac (2012): OK, maybe we shouldn't call Elijah Wood's psychopathic serial killer "fun," but he's definitely gleefully inhabiting the role.
Grabbers (2012): This movie has tentacle monsters, drunken monster-fighting, and Russell Tovey, all things we never knew we needed in a decent horror film. As a bonus, it's got a beautiful pastoral oceanside setting that makes the drunken monster-fighting that much more surreal.
Totally out there
Dead Snow screengrab via Netflix
The Initiation (1984): Easily one of the wackiest '80s movies on Netflix, The Initiation is an utterly mesmerizing mismash of horror tropes, from evil sorority pledge rites to mistaken identities to escaped asylum inmates to giant abandoned malls. The film's centerpiece is a 40-minute climactic sequence filmed in a closed mall whose emptiness plays to great effect. We really love this one, guys.
Dead Snow (2009): Nazi zombies! This tongue-in-cheek horror film starts out somber and steadily unravels into a delightfully gory, campy climax.
Kaboom (2010): Gregg Araki's queer-tinged post-postmodern horror film is equal parts comedy, mystery, and WTF. Also, it's brilliant.
Here Comes the Devil (2012): An utterly unhinged, surreal Mexican masterpiece, this is a film that raises more questions than it answers—and most of the answers you'll be grateful you don't know.
The Secret Village (2013): There had to be one ironic rec on this list, and we've chosen a film so awful we can't even properly warn you for how dreadful it is—from the tedious "girl goes to remote village and uncovers secrets" premise to the stilted acting to the terrible camerawork to, especially, the nonsensical plot. It's like The Room if The Room were set in a tiny unincorporated Shyamalan village and all the terrible sex scenes were replaced with meandering footage of cars slowly following each other for no apparent reason. We recommend watching this with at least one friend; group support is the only way you'll make it through.
Absolutely terrifying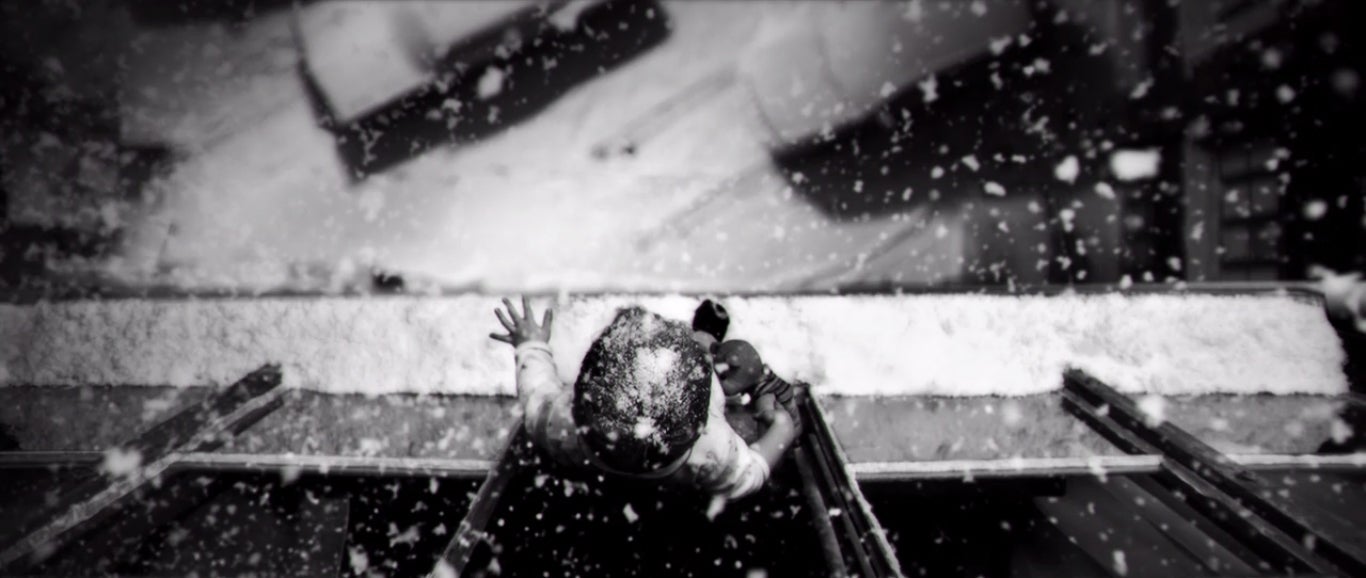 Antichrist screengrab via Netflix
Irreversible (2002): Gaspar Noé's dark and violent film takes the concept of a male revenge fantasy and inverts it to reveal the utterly hollow foundations of traditional masculinity, to devastating effect.
Antichrist (2009): In Lars von Trier's masterpiece, grief is the ultimate wellspring of the deepest layers of horror—and the beauty of the filmmaking just makes it that much worse.
Funny Games (1997): Michael Haneke's film has by now become the standard template for all other home-invasion films to follow in its wake, but the original will probably do what none of the others can: destroy you.
The Snowtown Murders (2011): Very closely based on the true story of Australia's worst serial killing and massacre, this film is absolutely bleak. Like other films featuring the Australian Outback like Walkabout or Wake in Fright, recently departed from Netflix, Snowtown derives a portion of its horror from the unending remoteness of the landscape. But the unknown actors, the unadorned filmmaking, and the devastating climax make Snowtown even more awful—and much like Van Sant's Elephant, the knowledge of the real-life events behind the film makes it a grim, necessary experience. 
•••
While there are many more horror films on Netflix just waiting to be explored, we think the ones on this list are an epic way to get started if you're looking to explore the world of horror or just gorge on scary movies during October.
What must-sees would be on your list?
Screengrab via Netflix