From Hawkeye and Harley Quinn to Wonder Woman and Black Widow, women are often oversexualized and objectified when portrayed in comic books. Despite a constant fight for more positive representations of female characters, there has been seemingly little progress over the years. But a comic launched online in early 2013 is showing that it's not so hard to create fleshed-out, well-represented female characters in a superhero story. 
My So-Called Secret Identity (MSCSI) is the brainchild of Dr. William Brooker, a professor of film and cultural studies at Kingston University and a pop culture expert known as "Dr. Batman" for his dissertation about the cultural history of the superhero. He came up with the idea for the comic after a day spent visiting a comic book store and welcoming a new group of doctoral students that included smart, determined women. The events made him remember that originally Batgirl had a Ph.D., and he started to wonder why we don't see more normal, clever, likeable women in comics.
Brooker gathered a creative team of mostly women that includes artists Sarah Zaidan and Suze Shore. The story they developed focuses on Cat Daniels, a woman getting her doctorate whose superpower is that she's the smartest person in Gloria City. Her city is full of celebrity superheroes, and she's been taught that she's just ordinary, that her remarkable mind is something she shouldn't let other people know about because they wouldn't like it. Cat ends up getting sick of pretending and becomes a hero without needing a skimpy outfit. 
"On a simple level, there are more female characters in the main cast, and I think they play more varied and diverse roles than is the case in most superhero comics," Brooker told the Daily Dot. "Our feeling is that women in superhero stories are often represented in quite limited ways—in terms of both how they're written and how they're drawn."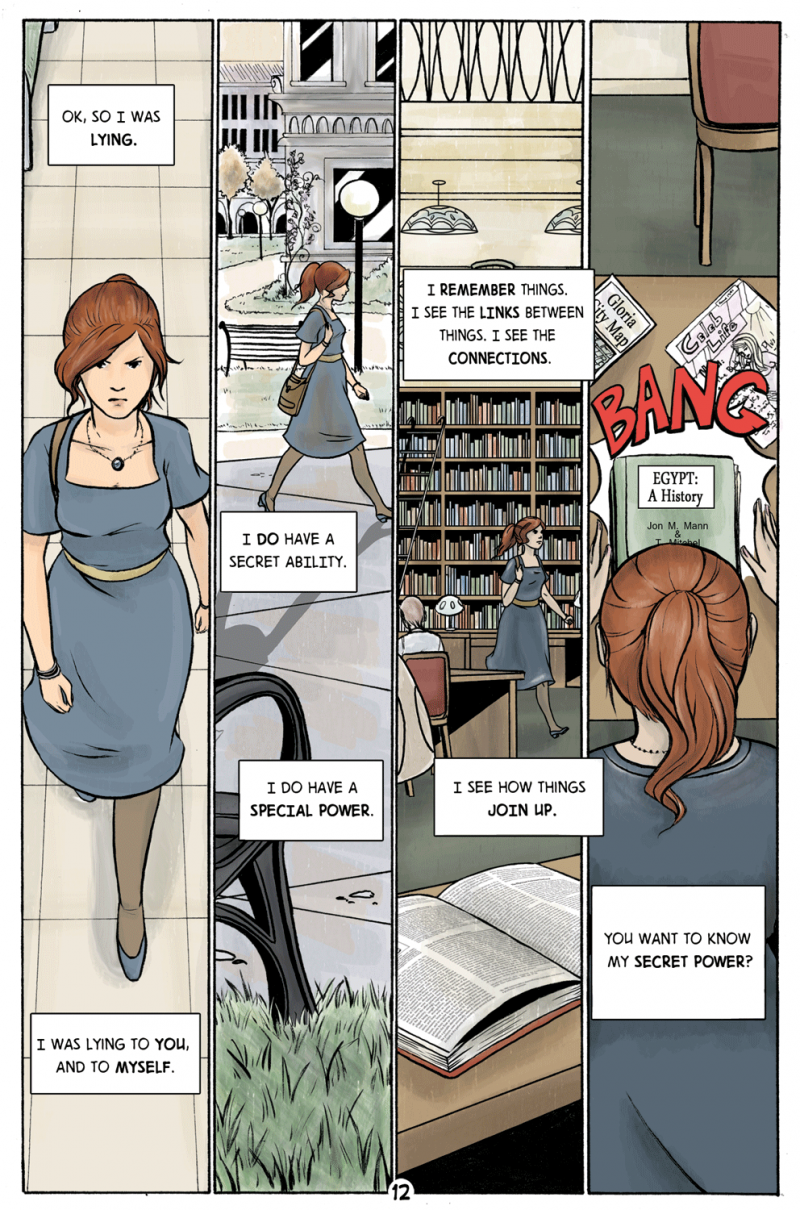 The cast of MSCSI is drawn with a variety of body types, another area lacking in mainstream comics. Cat herself is slim but not in great shape while other characters are lean and muscular. Brooker said they also give characters outfits people would actually want to wear, and Cat's superhero attire is put together from stores that can be found in any mall.
"The women in MSCSI tend to move around and stand in what we hope is a fairly normal, relatable way, rather than posing in contorted positions, like some superheroines in mainstream comics—the classic pose that shows both boobs and butt—and the artists avoid angles that would gratuitously show cleavage or focus on revealing glimpses," Brooker said. "Cat dresses for comfort and style, and walks around with purpose; Catwoman, in mainstream comics, often seems more concerned with presenting half-dressed cheesecake poses for the reader than with actually living her own life."
That doesn't mean skimpy costumes and toned figures don't exist in MSCSI. Brooker pointed out that one character, Kyla, comes the closest to the mainstream image of a hero like Supergirl, but she's just one out of a diverse cast of characters that come in all sizes and types. 
"Being blond, tall, and slim is, of course, an entirely valid choice! But in the superhero mainstream, a lot of the female characters fit that type—or brunette, tall, and slim, and occasionally redhead, tall, and slim—so they end up all looking like Victoria's Secret models," Brooker explained. "Victoria's Secret is a nice store with a lot of cute products, but I don't think the real world is genuinely full of their models, and it would be a strange place if it was."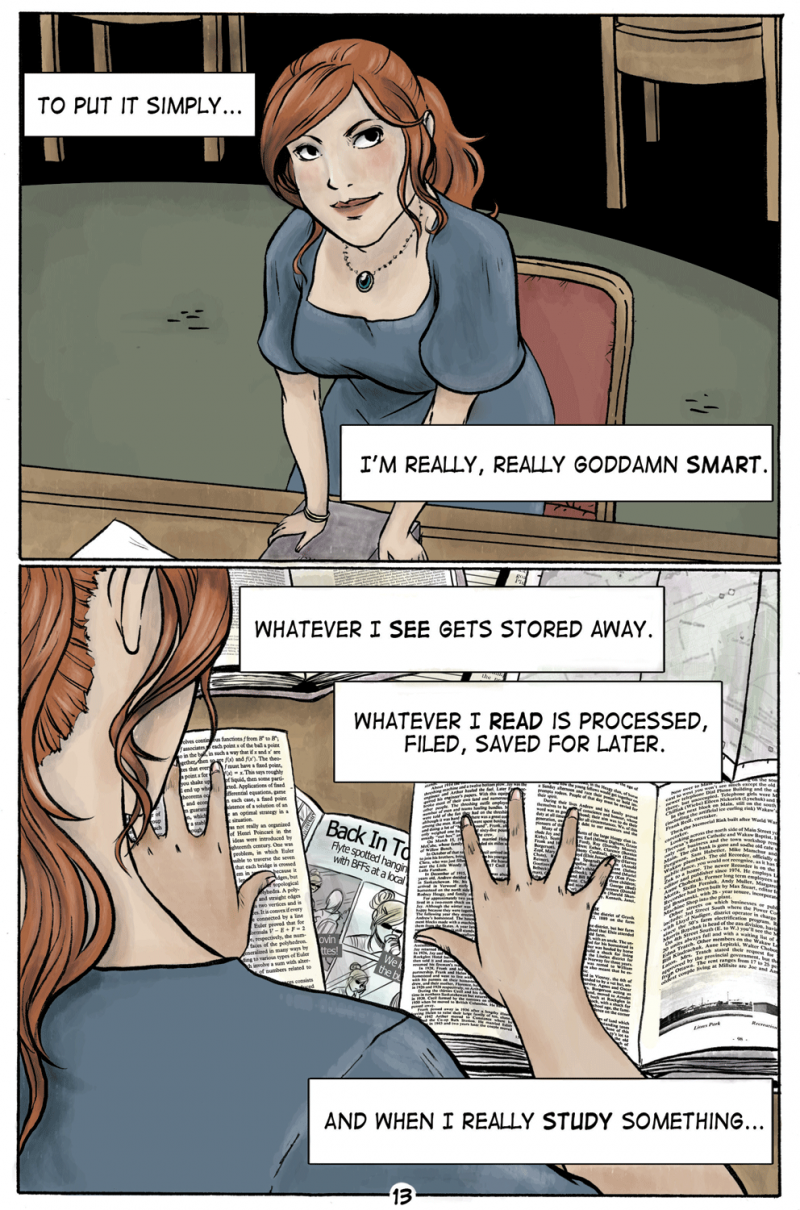 The first three issues of MSCSI have been published online, but even though it's a Web-based comic, Brooker doesn't really think of it as a regular webcomic. Originally he thought the project would just consist of some sketches, a script, and a few sample pages, but as it grew the team decided publishing online would be the best way to reach as many people as possible quickly.
The team looked at webcomics for inspiration when designing and developing the MSCSI website, including some of their favorite writers and artists like Kate Beaton, Lea Hernandez, and Melinda Gebbie. Their goal with the website was to build a vibrant, diverse environment that felt like a community. 
They work to grow that community and gain new readers mainly by using social media, according to Brooker. He said that Twitter is very good for immediate announcements but that Facebook has been more effective in building a dedicated fanbase. The team has also tried some creative ways to get people interested, such as creating Twitter accounts for Cat and the comic's vigilante lawman, Urbanite, a week before they launched so the characters could enter in a dialogue with the public as well as each other. 
Brooker said they always hoped to produce a print version of the comic, and this month they were able to fulfil that dream. Thanks to a partnership with Geeked magazine, issues one and two are available in print for the first time. Brooker makes no profit from the comic in print or online, funding issues through donations. He pays the artists but donates the rest to an outreach charity for women and youth called A Way Out.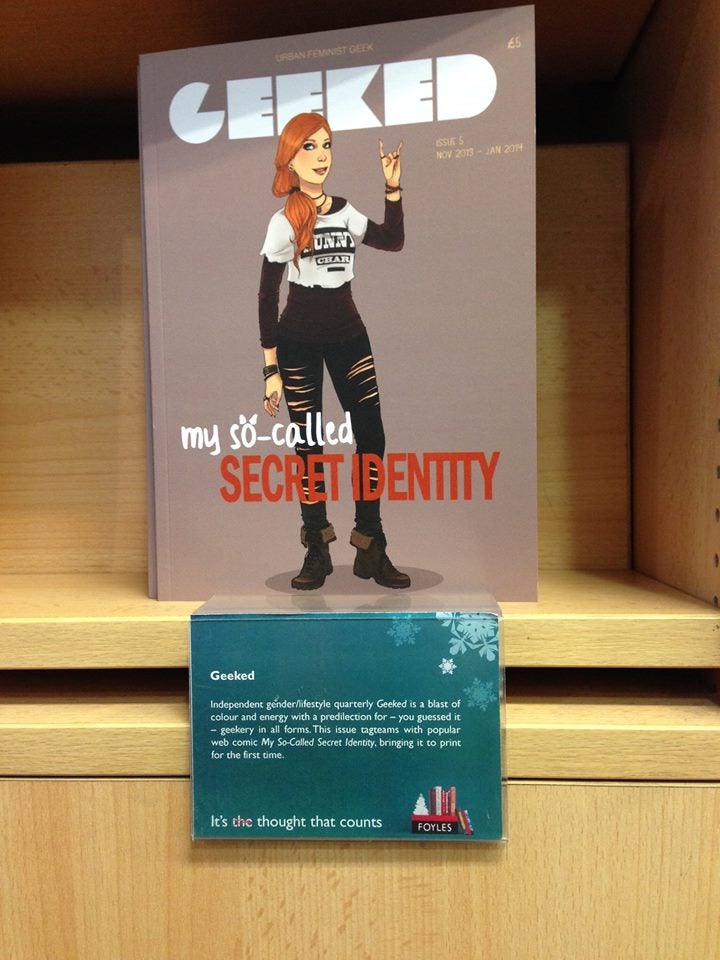 Photo via My So-Called Secret identity/Facebook
As MSCSI prepares to celebrate its first anniversary in February, the team is looking toward new goals, like printing the first five issues in a complete edition. The team's ultimate goal is to have 15 issues in three volumes of five each that trace her character arc and would end her story for now. They've already started discussing where volumes two and three will take Cat's story.
Looking back at their first year, Brooker said they've achieved more than they could have dreamed.
"It's been a remarkable year, and we have had a great time," he said. "Some of the personal messages we've received have been incredibly moving and important to us—people saying this is the comic they want their daughter to read, or that they almost wept when reading it.  We've had fan art, fan videos, and people cosplaying as Cat. It is awesome to think that this little idea grew into something that's touched thousands of people."
Illustrations via mysocalledsecretidentity.com