1) Lorde used mystic hands to hypnotize the crowd.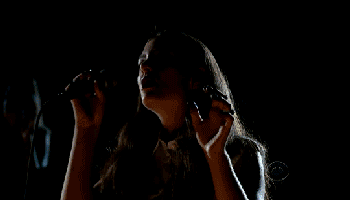 2) Beyonce rocked the wet look.  
3) Macklemore & Ryan Lewis accepted the award for Best New Artist.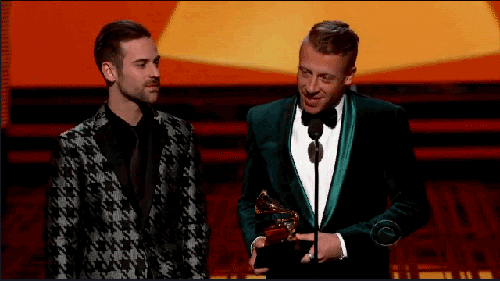 4) Taylor Swift went metal.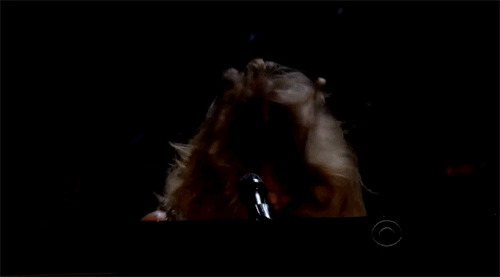 5) Best Pop Duo winners Pharrell Williams (and his hat) and Daft Punk bowed to each other's greatness.
6) Sir Paul McCartney was surprised by his win for Best Rock Song with Dave Grohl.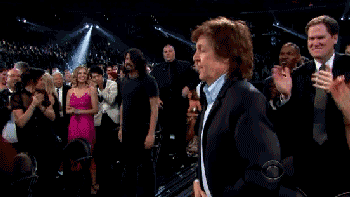 7) The crowd got into the most energetic performance of the night from Kendrick Lamar and Imagine Dragons.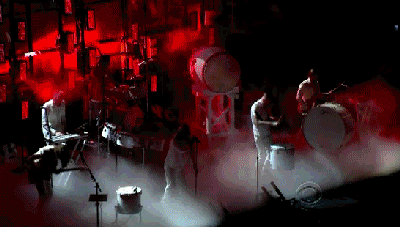 8) Ringo and Paul, together again.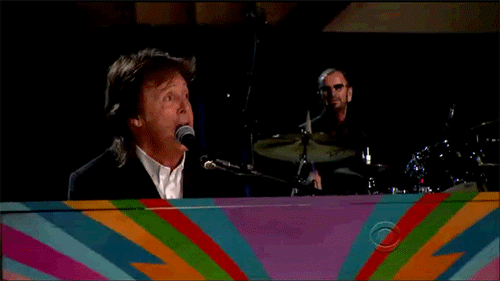 9) Bruno Mars did a little dance on his way to a Grammys win.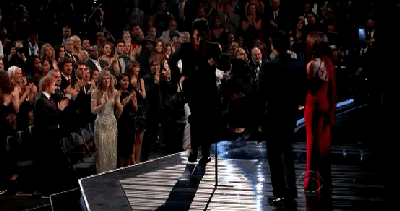 10) "I was a highwayman. Along the coach roads I did ride." —Willie Nelson
11) Stevie Wonder and Daft Punk teamed up for a rare performance together.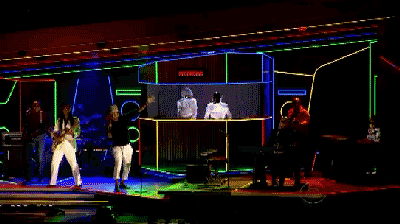 12) "Royals" took home the title for Song of the Year.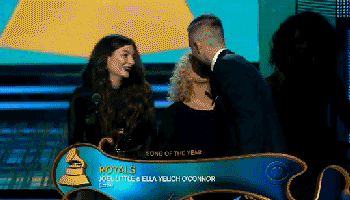 13) Daft Punk won Album of the Year. (And Record of the Year.)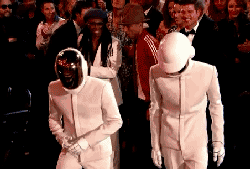 14) Macklemore went to church to preach "Same Love."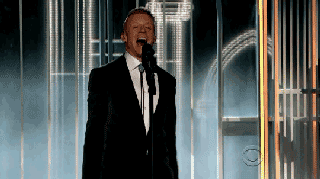 15) And 33 couples tied the knot in a touching live ceremony.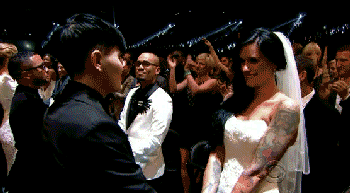 GIFs and illustration by Jason Reed and Fernando Alfonso III