Here at the Daily Dot, we swap GIF images with each other every morning. Now we're looping you in. In the Morning GIF, we feature a popular—or just plain cool—GIF we found on Reddit, Tumblr, or elsewhere on the Internet.
Reddit's r/movies forum has uncovered a beautiful tribute to the late Christopher Reeve in the new Superman film Man of Steel.
During one of Superman's many flight scenes, the camera zooms in for a closeup of actor Henry Cavill's face being pulled tight against his skull because of how fast he is traveling. At one brief moment during this scene, Cavill's face is subtly transformed into that of Reeve, who acted in four Superman films from 1978 to 1987 and is widely considered the best actor to ever play the superhero. The exact moment comes near the end of the GIF. The best way to notice it is by paying attention to the actors lips, since Reeve's were thinner than Cavill's.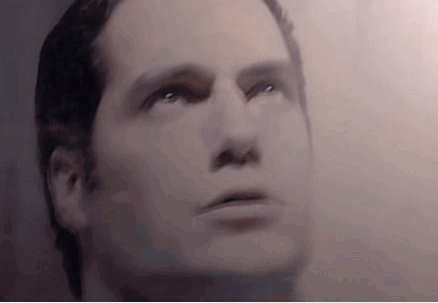 "A true and subtle tribute to the man that represented the franchise for so long," commented redditor irishchris1. 
"Man I love stuff like this," houseofbacon added. "Nice subtle moments in movies that are a nod to something outside the world. Never quite enough to draw you outside the story, but enough to deepen your appreciation for it."
H/T Reddit | Photo by nightwing_26/Flickr