A shaved head and public shaming is the penance for a Japanese pop star recently discovered to have been spending some alone time in the apartment of a backup dancer from another group.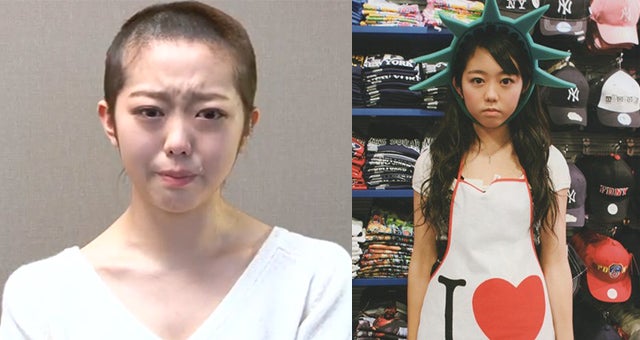 Twenty-year-old Minami Minegishi took to YouTube Thursday night to express her sorrow over having been photographed and featured in a Japanese magazine leaving the apartment of Alan Shirahima, a backup dancer from the boy band EXILE. 
Teary-eyed and sitting with her long hair freshly shaved, Minegishi delivered her apology to a sea of adoring fans, over 5 million of whom have already watched the clip. 
"I'm very sorry to have caused enormous worry to members, fans, staffs, my families, and a lot of other people with the article in the weekly magazine that is published today," she said. 
"As [a] first-generation member of AKB48, the group that has formed in 2005, it's my responsibility to always behave as a good role model to juniors. I deeply regret what I did this time. It was a thoughtless deed and I was completely lacking self-awareness as a senior member."
Japanese girl-group "Idol" culture is predicated on the notion that the pop stars are pure and divine. Groups like AKB48 hold strict rules about dating and relationships in general.
Their girls are allowed to have "one-sided romantic feelings" towards a boy but they can never progress beyond that crush. Should they, it would insinuate to their legions of male fans that they're now off-limits and no longer worthy of the fan's adoration and fantasy. The rule is known as Renai Kinshi, or "forbidden love."
That standard has reared its ugly head before. Two years ago, singer Akimoto Sayaka was discovered to have been spending private time with a dance instructor nearly twice her age. She faced ridicule and later apologized, writing on her blog that she was sorry to have made so many people worry. 
In June, AKB48's Rino Sashihara apologized in a since-deleted YouTube video for a magazine article that said she'd had a year-long relationship with a man. She was chastised and displaced to AKB48's sister group HKT48.
Of course, the reality of the situation makes the fantastical line of thinking rather outlandish. A quick search for Minegishi's name on Tumblr shows that singer has still got support en masse. Fans on the blogging site have professed their fan hood, pledged their allegiance, and dedicated art to their beloved star. 
Some have even gone so far as to suggest that Miichan—the adoring nickname they use for her—"could have been innocently enjoying talk over a cup of coffee with a male friend [with] whom she isn't romantically involved," which is a nice thought, but rather implausible. After all, she did shave her head. 
But the overarching message behind her fanhood has been rooted in unfettered support and perpetuated idolization.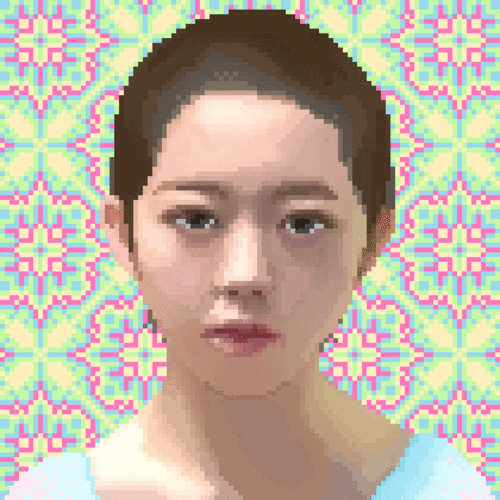 "I completely respect what Miichan did, it was her choice," one fan wrote. 
"It saddens and upsets me that she felt she had to do it. They shouldn't have to maintain the delusion that they are all virgins just so the fans can feel 'important.' And that's it, a delusion. I realise that there are probably tons of girls who do actually have boyfriends and are super good at hiding it, but why should the ones that "get caught" (doing absolutely nothing fucking wrong) have to pay? It's disgusting that their contributions to the group are effectively erased once their little 'slip-up' surfaces."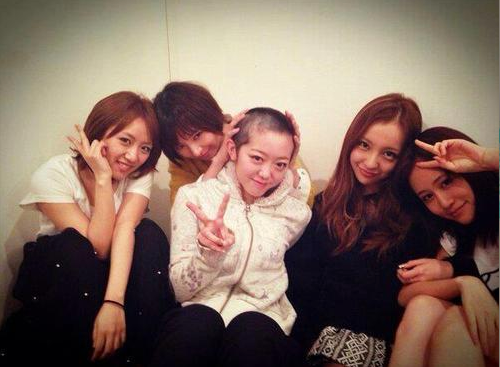 Photos via Jianija08/Tumblr, AKB48/YouTube, Akinab48/Tumblr, hikouki-gumo/Tumblr