Michael Jackson's dance moves are already inspiring the next generation—and some of them might prove to be even be better than him.
Brett Nichols decided to take on the dance from "Billie Jean" for the annual talent show at Pitman High School in Turlock, Calif., and while the video shows some of the other competition, skip to 1:11 if you just want to see Nichols dance.
If nothing else, it's way better than that hologram at the Billboard Music Awards on Sunday.
Of course he won. Those other kids never stood a chance.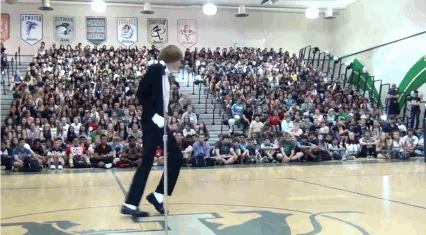 H/T Metro | Photo via PDA – Pitman Daily Announcements/YouTube