Tired of sending messages to friends that contain boring old words you came up with? There's a solution. 
Crumbles is a website that allows you select words from a standard dictionary associated with a sidebar of corresponding movie and TV clips, which you can then stitch together into a message. There are also two themed dictionaries: one filled with the immortal words of Homer Simpson, and one made up of words from the popular animated show Bee and Puppycat.
Feeling existential? Finally, you can let Homer convey that for you.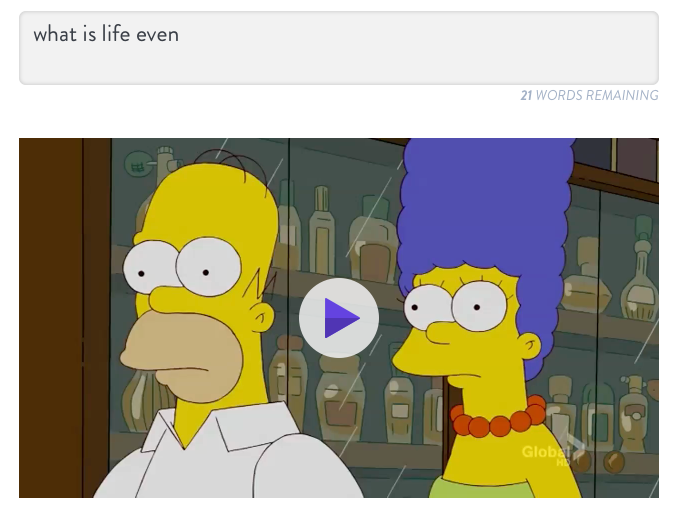 Also, acts of civil disobedience. This is hours of fun.
H/T Laughing Squid | Screengrab via Crumbles