12 Years a Slave actress Lupita Nyong'o may have lost the Golden Globe, but she's winning awards season where it counts most: on the Internet.
As her best supporting actress rival, Jennifer Lawrence, becomes an award-season meme for the second year in a row, Nyong'o is the belle of the red carpet. 
An instant style icon, she's already starting to grace fashion magazines. But the Internet is starting to recognize that she's far more than that: Nyong'o, like Lawrence, is a walking GIF. 
Just look how many ways this single Jimmy Kimmel segment has been giffed in the last week:
GIF via richie-dimasos from Instagram & YouTube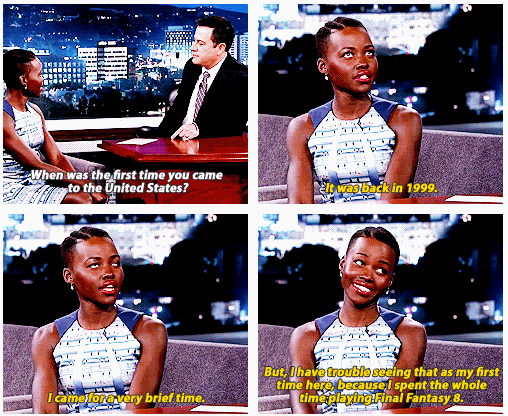 GIF via lupita-nyongo from YouTube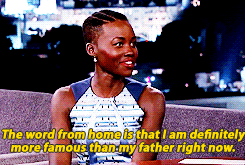 GIFs via lupita-nyongo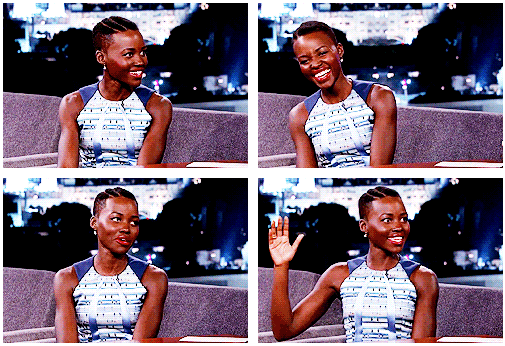 GIF via lupita-nyongo
Tumblr is in love, and we can hardly blame them: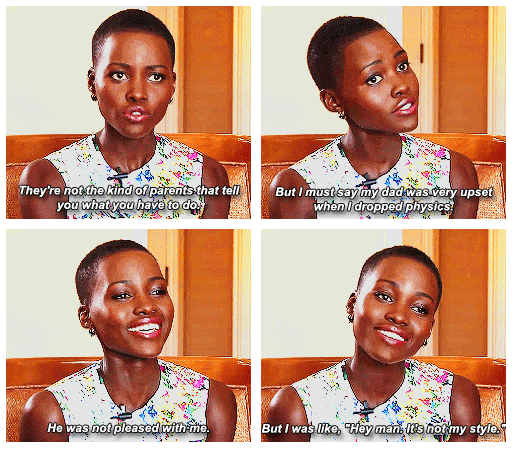 GIFs via jasonnywithnochance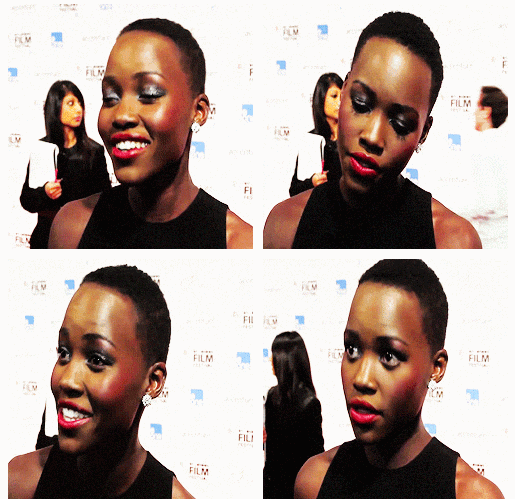 GIFs by baratheonbitch
GIF-makers are also taken with her style, just like the rest of the world. From Nyong'o's recent Vanity Fair shoot: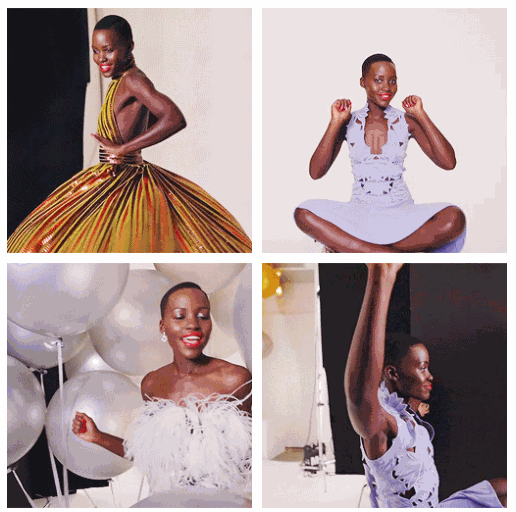 GIF by lupitanyongocom
The Internet is so besotted with Nyong'o that they've made her their queen—or at least their princess: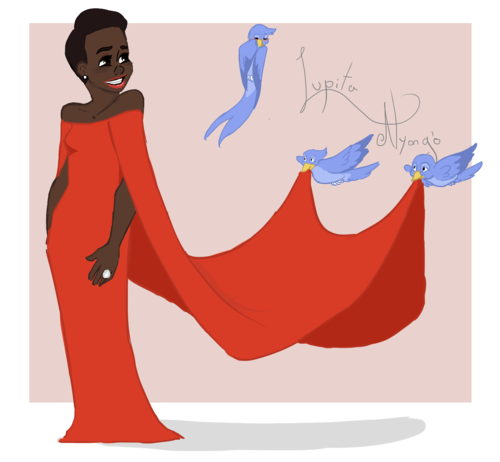 Illustration by sn1ckerdoodled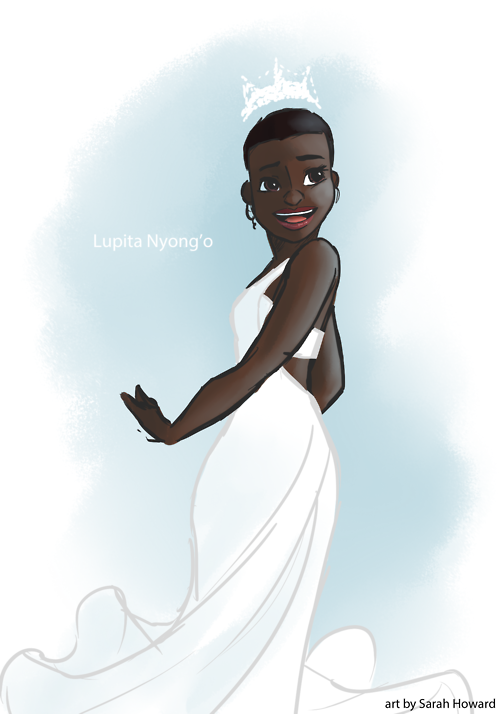 Illustration by sn1ckerdoodled
Other appearances are less jocular and more "grab the nearest box of Kleenex and hope you have extra."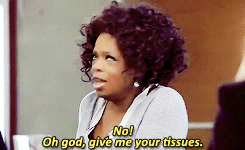 In a Hollywood Reporter round table last fall, Nyong'o had a moving encounter with her childhood hero Oprah Winfrey. Seated next to Winfrey, she told her that Winfrey's film The Color Purple was the first film that had made her think she could be an actor: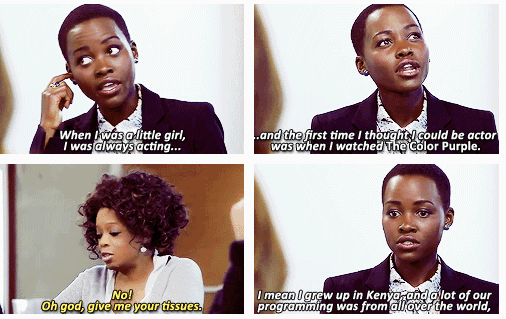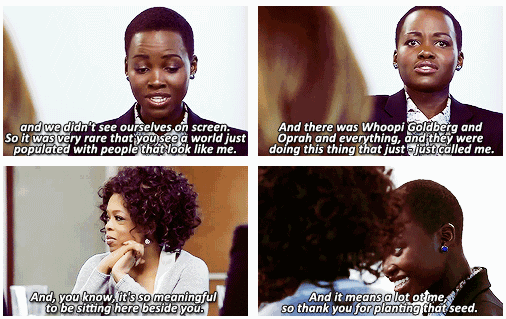 GIFs via nomenal
Thursday's Critics Choice Awards proved equally moving, as Nyong'o emotionally accepted the award for Best Supporting Actress after receiving what many felt was a snub at the Golden Globes: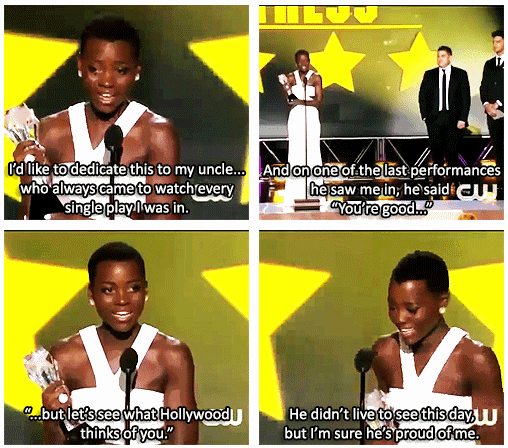 GIF via aglassfullofhappiness
It's pretty clear what the Internet thinks of Nyong'o already.
Photo via aphroditeinnyc/Flickr