Joey Spiotto grew up reading Little Golden Books, the ultra popular children's books series that included such titles as The Little Red Hen and Three Little Kittens. According to his Etsy bio, he also grew up with a love of video games.
Now, the freelance illustrator and former video game concept artist—he worked on Dead Space and The Simpsons Game—has combined the two to create an awesome series of prints available for purchase. He's given the Little Golden Books treatment to three beloved titles: The Elder Scrolls V: Skyrim, Portal, and Bioshock.
"There's something very charming about [Little Golden Books'] simplicity, and yet they are some of the books that I remember most from my early childhood," Spiotto explained on his blog.
The artists believes that the games he picked, much like the children's books, will stand the test of time.
"As the sun sets on this current generation of video games, I've been thinking about some of the classic games that people will still (hopefully) point to years from now and hold them up as games that made a difference," he adds,"and possibly, for some child out there, Portal or Skyrim will be a memory from their early childhood."
Check out Spiotto's Little Video Game Books series below.
1) Elder Scrolls V: Skyrim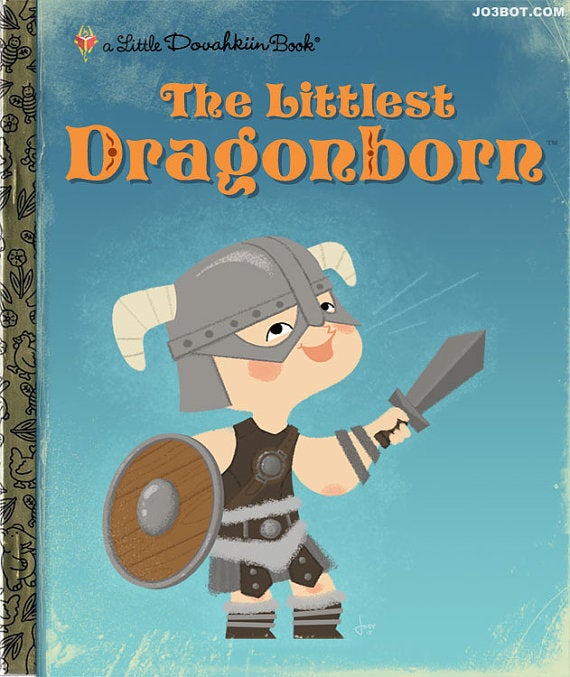 2) Portal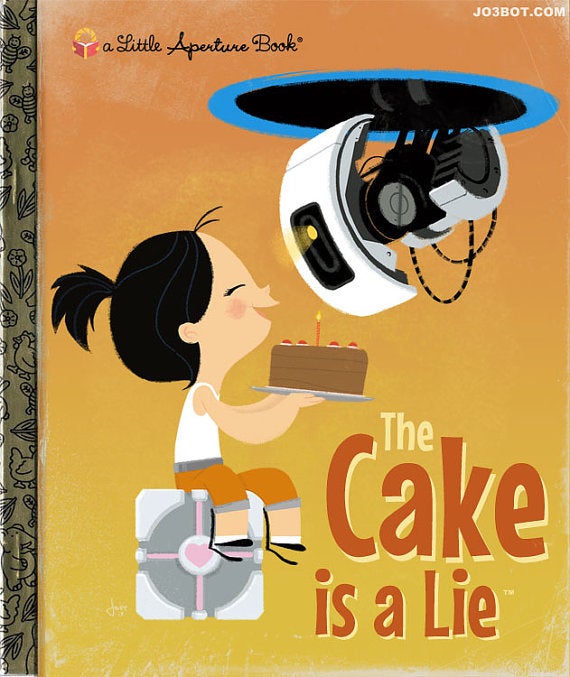 3) Bioshock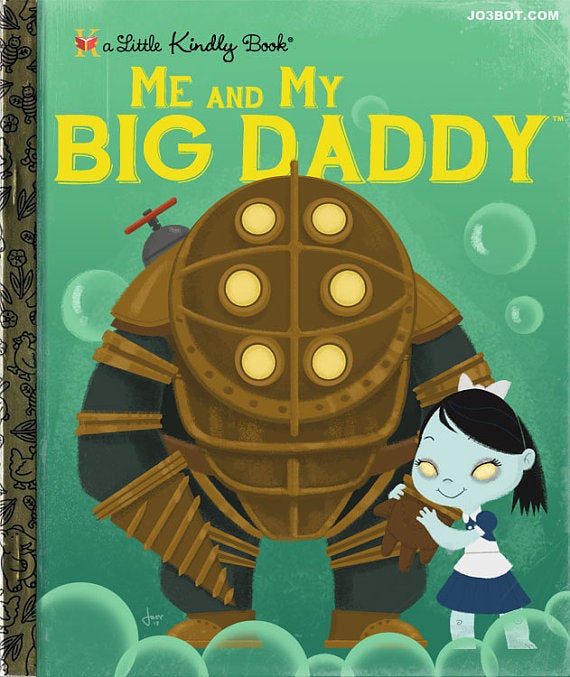 H/T Kotaku | Photo via Joey Spiotto/Etsy