In Pasco County, Florida, a high school student's Facebook post last week sparked a police investigation when it threatened gun violence against the student body. Though the threats proved empty, the 16-year-old was arrested for reporting a hoax and the social media threat itself.
Thing is the student was apparently just upset that rapper Lil Uzi Vert had yet to release his oft-teased sequel to 2015's breakout project, Luv Is Rage, titled Luv Is Rage 2.
"[D]rop luv is rage 2 before i shoot up my school," he wrote.
This marked threat No. 3 against a Pasco County school this month. Authorities did find two guns in the home of the student, though they were in a lockbox which was missing its key. (Law enforcement was forced to pry open the box to verify that they were, in fact, safely stored.)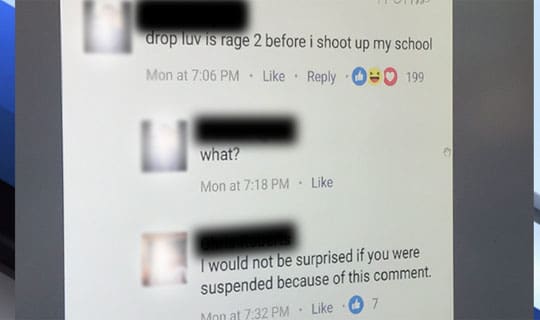 Luv Is Rage 2 is reportedly due May 26, though it's been teased since November.
Y'all want me too drop the real one before the Album 🔥® LuvIsRage 2

— Uzi London 🌎☄️💕® (@LILUZIVERT) November 27, 2016
While we anxiously await the game-changing record by the 22-year-old rapper born Symere Woods, please enjoy Uzi's performance on breakout single "Bad and Boujee," but with all the other rapping removed for optimal effect:
H/T Complex