On July 18, 1992, the first photo ever was uploaded to the Web. It wasn't a cat photo. It wasn't a selfie. It was a band photo for CERN's doo-wop band, Les Horribles Cernettes.
The group was created by Michele Muller, who was working at CERN, Europe's renowned particle physics lab, in the early '90s, and dating a CERN scientist. She became frustrated with the chaotic work schedule of a scientist, and decided to write a song. Thus, "Collider": "I fill your screen with hearts and roses/I fill your mail file with lovely phrases/They all come back: "invalid user"/You never let me into your computer."
Muller eventually asked a few friends to join the group. According to the Les Horribles Cernettes website, which remains a glorious artifact of the early '90s, they sing about "colliders, quarks, microwaves, antiprotons and Internet." Brain Pickings' Maria Popova dug up a few of the songs from the CERN archives.
Tim Berners-Lee, creator of the World Wide Web, was working at CERN at the time. The first website was text-only, and Berners-Lee apparently wanted something visual for his new invention. After seeing LHC perform at CERN's Hardronic Festival in 1992, he asked Muller's boyfriend, Silvano de Gennaro, for a photo of the group, which he then scanned and uploaded to the Web on July 18, 1992. De Gennaro took this photo at the festival.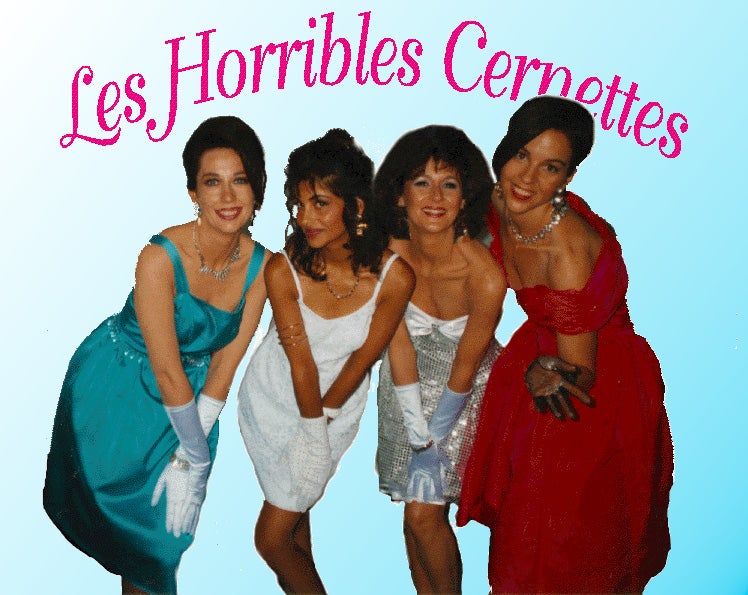 And, as Popova points out, Muller and de Gennaro ended up getting married. 
H/T Brain Pickings |Photo via CERN Music Club