Last night, millennial lighting rod Lena Dunham stopped by Late Night With Seth Meyers to lend her interpretive dance talents to the voice of "Chandelier" singer Sia. It was a performance that would have caused Miranda July to snap a few Lisa Frank pencils in rage.
Clad in all white and a signature blonde Sia shag, Dunham did her best reprisal of Dance Moms' Maddie Zeigler's moves from the hit music video. The performance that contained cardboard punching and toilet paper frolicking inside of what looked like a sterile Ikea showroom surely left viewers wondering if they should laugh, applaud or both. One thing was undeniable: The singer's voice as she performed face-down in a twin bunk bed, singing through a hole cut in the pillow. 
This isn't the first we've seen of a saucy blonde Dunham though. Perhaps the Girls star was simply channeling her inner Hannah Horvath, who briefly went blonde in failed role-play attempts, during the interpretive dance. Whatever her muse for the performance, it certainly doesn't get more unique than that.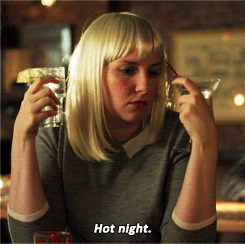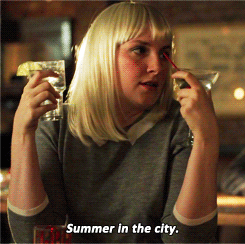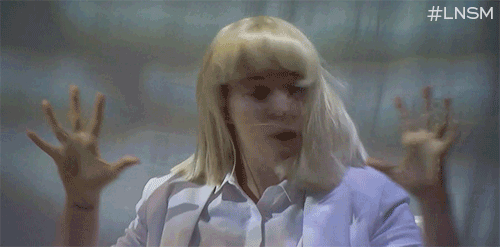 Gifs via Tumblr
Screenshot via YouTube