Lady Gaga's new extended music video features many classic Gaga tropes—wacky outfits, nudity, dancing men—but this time there's something new: Minecraft.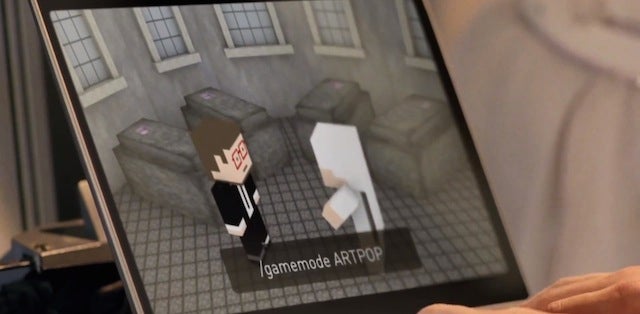 One of the most bizarre scenes in the new video for "G.U.Y." features the Mother Monster herself using Minecraft to resurrect Jesus, Gandhi, and Michael Jackson.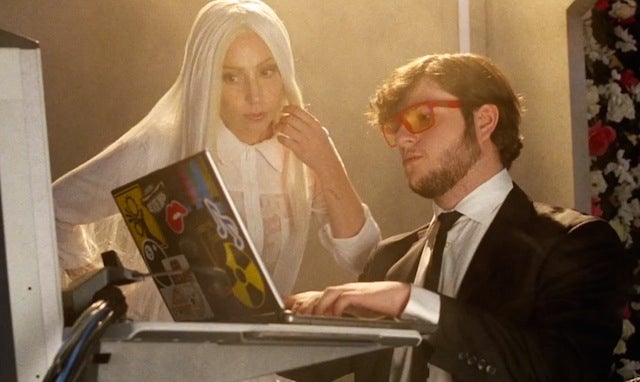 Lady Gaga is joined in her new video by popular Minecraft player and YouTube star Sky Does Minecraft, who shared this photo on Instagram of himself with Lady Gaga.
And in case you didn't get the message that Lady Gaga is a fan of playing with blocks, she then appears with her face superimposed on Nathan Sawaya's iconic Lego sculpture Yellow.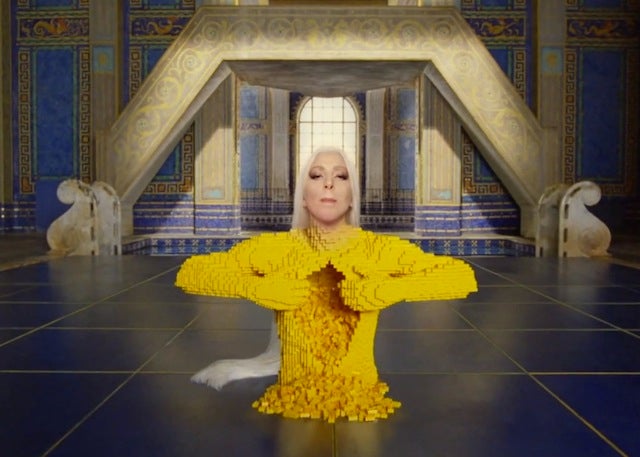 Any viewers still in doubt of Lady Gaga's devotion to Minecraft and all things blocky may then be swayed by a scene where she eats Lego fruit on a floating chaise longue. 
This isn't the first time that the controversial pop star has expressed her appreciation of Minecraft. She was so happy with a Minecraft parody of Born This Way that she prompty shared it on Twitter and her Little Monsters fan site. 
My friend @gunnarsJEM found this its #DOPE—–> Born This Way #MINECRAFT Parody is aces. https://t.co/hBjLgnGgzR Still dusting my craftskilz

— Lady Gaga (@ladygaga) January 22, 2014
So it seems that when Lady Gaga isn't being vomited on or wearing meat, she likes nothing better than playing some Minecraft. 
Photo by petercruise / remix by Jason Reed (CC BY 2.0)