Khloe Kardashian sent the Internet into frenzy Tuesday when she shared a meme on her Instagram page that made light of the Ku Klux Klan's hatred of black men contrasted with her family's history of dating them.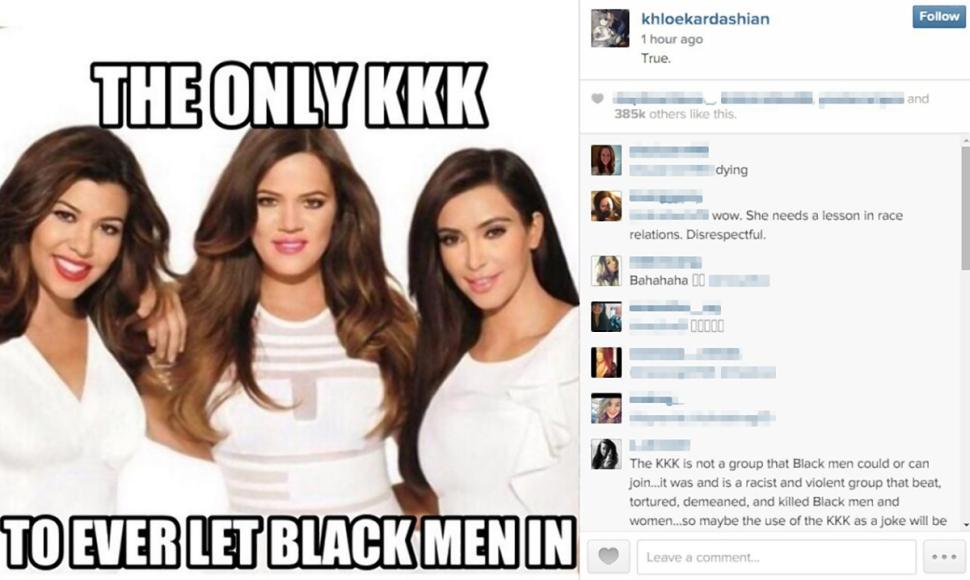 Screengrab via khloekardashian/Instagram
The meme—which Khloe did not create but had been making the rounds online even before she posted it—is a photo of the Kardashian sisters with the text "THE ONLY KKK TO EVER LET BLACK MEN IN." Khloe captioned the post with "True." Eager to clear up any misconceptions about who Kourtney Kardashian is married to, her husband Scott Disick also posted the photo to his Instagram account accompanied with the caption "And a Jew." Disick is Jewish.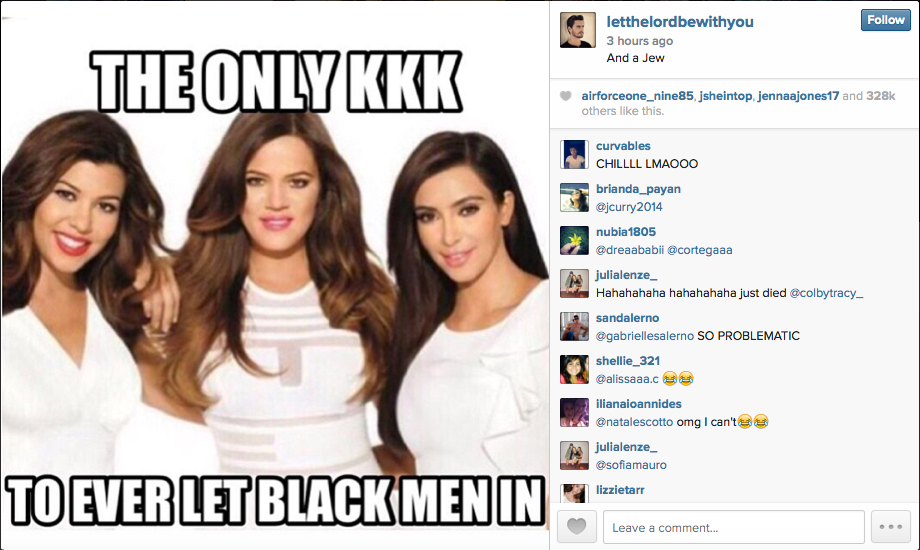 Screengrab via letthelordbewithyou/Instagram
The meme, though factually inaccurate , garnered 300,000 likes within an hour. Just as many outraged users commented and tweeted at Khloe telling her that they found her post offensive and slamming her for being insensitive. Jamilah Lemieux, a Senior Digital Editor at EBONY maybe put it best.
Date the whole NBA, who cares? But show a modicum of respect. The Klan killed and terrorized our people. @khloekardashian

— Jamilah Lemieux (@JamilahLemieux) November 12, 2014
After the harsh backlash, Khloe deleted the meme from her account before replacing it with another photo that reads, "We're all equally fucked up some only hide it better," presumably as a sort of apology.
It's unknown if Khloe plans to comment any further on the controversy, let alone issue anything in the way of an official apology. Certainly though, it would be best if she stays far away from the KKK jokes in the future.
Photo via Steve Hall/Flickr (CC BY 2.0)