Of all the questions raised during last night's Breaking Bad the one most people can't seem to find the answer to is, who is Kevin Cordasco?
Following the final scene of Sunday's episode, Cordasco's name appeared briefly in the credits: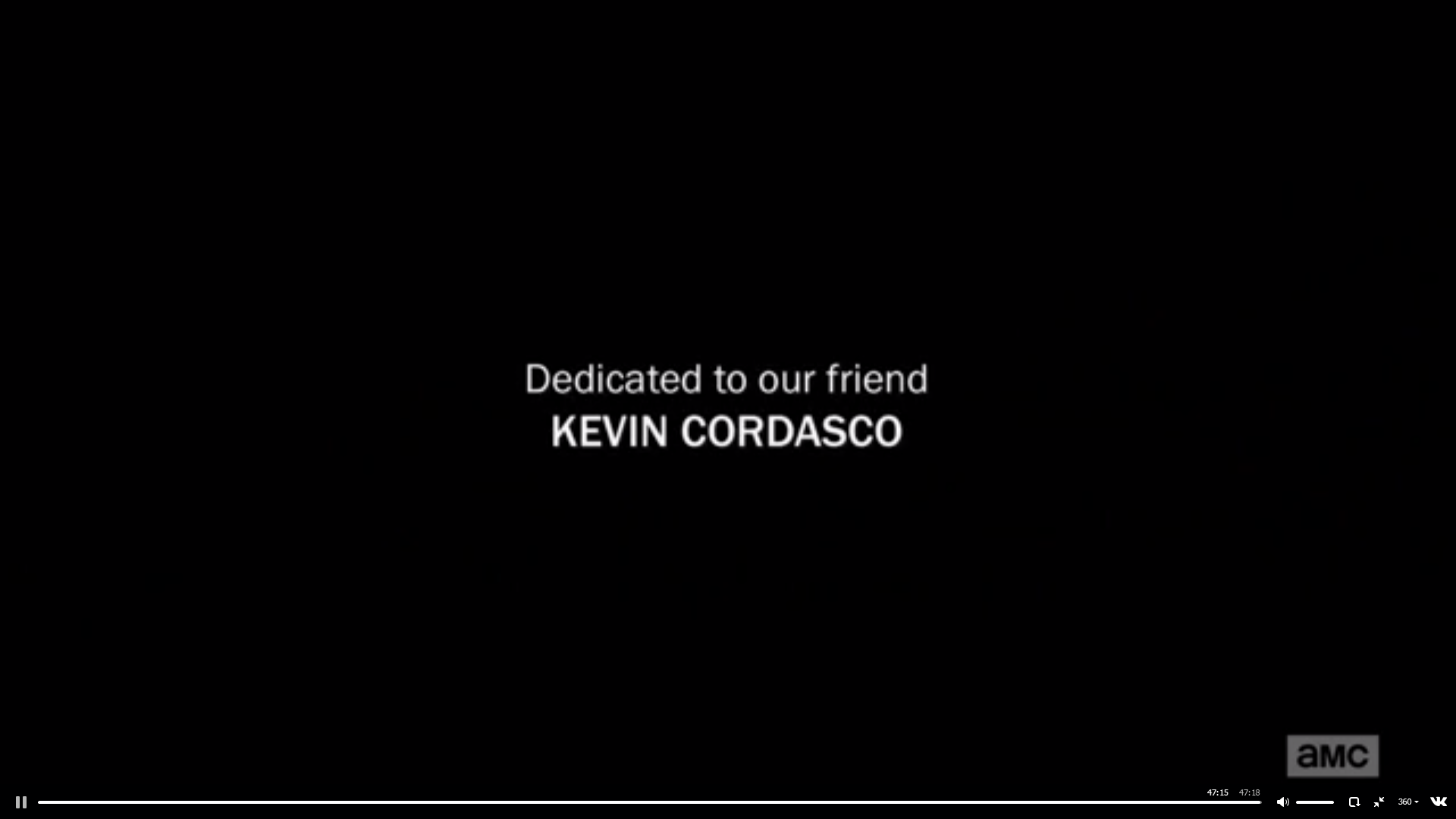 Now thanks to one Reddit user, Cordasco's story has been revealed.
Cordasco was a 16-year-old Breaking Bad fan who died a few months ago from neuroblastoma, a form of cancer. He had been fighting the disease since he was 9-years-old. Redditor MissyDeanna has known the Cordasco family for years, specifically Kevin's mom who used to cut her hair growing up. MissyDeanna's mother also suffered from cancer and got to know Kevin very well during their treatments.
"It was painful to watch for all parties involved,"  MissyDeanna wrote.
Unfortunately my mom died in 2009 and Kevin's passing was another loss to the human race as far as I am concerned. They were both beautiful people with amazing hearts that loved and gave so much of themselves to the world. They are both missed everyday. I am so so happy that Kevin's family got to see his name tonight connected to one of his favorite shows."
MissyDeanna also posted the following photo of a letter Breaking Bad creator Vince Gilligan sent to Cordasco thanking him for being a fan and telling him about the dedication.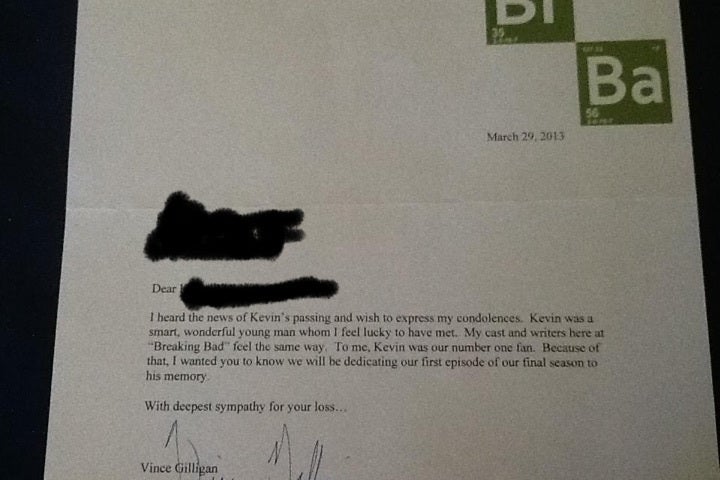 While going through treatment, Cordasco spoke about his illness in November to spread awareness.
"Everytime I get knocked down, there's always someone there to pick me up," Cordasco said. "I just want to thank everyone out there who has stuck with me the whole way."
Photo by gageskidmore/Flickr