Kanye West proposed to Kim Kardashian last fall during a secretive cocktail party in San Francisco Giants home fort, AT&T Park. E! maintained exclusive filming rights, and the full version has been under wraps. Until now: Sunday night the proposal episode debuted on Keeping Up with the Kardashians.
Of course I had to watch to see if true love exists, and these are the things I discovered along the way.
1. It's nice to see West cement a lust that he rapped about seven years ago.
Kanye West name-checked Kim on his Can't Tell Me Nothing mixtape in the summer of 2007. It was a simpler time, when Kim was an unknown beauty—a fringe object of desire for hip-hop stars. I still kind of think that the genre is responsible for her ascent because the first Kim covers stemmed from rap-friendly entities like Complex Magazine. Even then, it was love.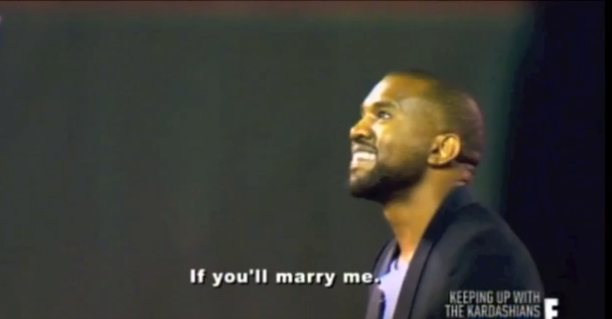 2. Kim has had quite a bit of facial surgery. That is superficial but worth pointing out because it makes her elation tough to gauge.
Kim is this era's Pamela Anderson—the embodiment of a pin-up, who, as Chuck Klosterman wrote a decade ago, men take pride in rejecting conversationally because of a perceived hollowness that stems from acknowledging this brand of artificially enhanced physical beauty.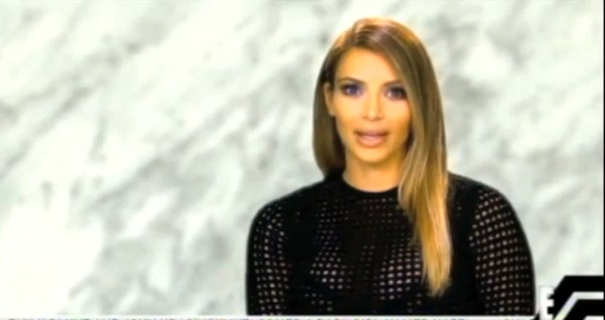 I think that's a dishonest position to take, and I generally defend Kim as worthy of fame because American culture is littered with iconic knock outs.
3. This is tasteful and beautiful.
Kourtney said it best: "Kanye is a perfectionist so I know that whatever the surprise is—it's going to be something major." Khloe later follows up by saying: "This is the best thing I've ever seen in my life."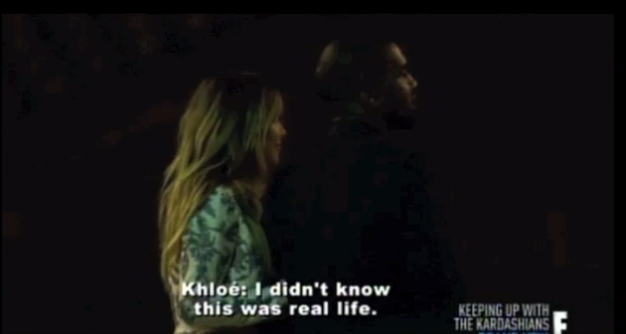 That's quite the endorsement, but I agree entirely: Kim and Kanye walk to second base in the dark. There is a sweeping orchestra (with flames). Kanye pulls out a purple box and says, "I just want to know… if you'll marry me."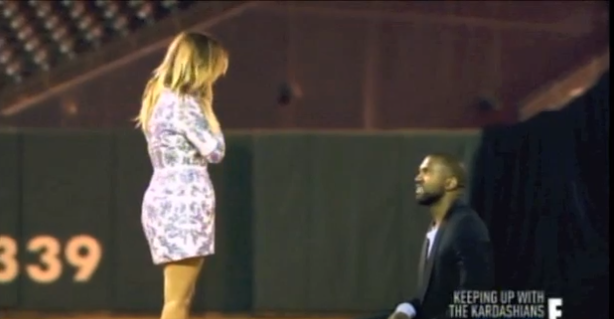 4. Oh man, Kim has many relatives that are California residents.
The Kardashian tribe emerges from the visitor's dugout.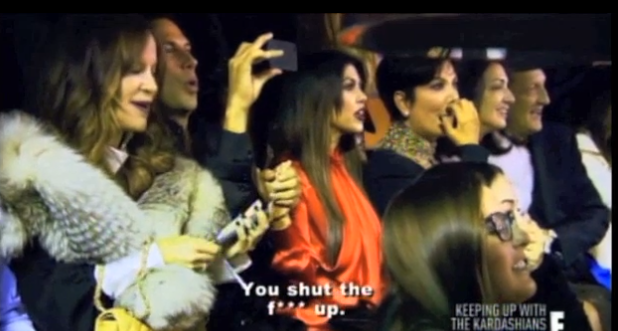 5. The jumbotron message is too self-aware to be funny, and it kind of makes me uncomfortable.
Pleeease Marry Meee!!!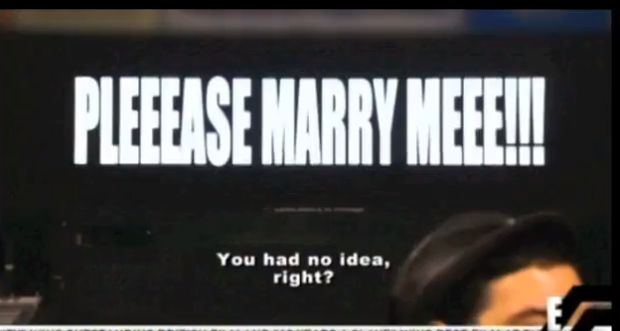 6. The cocktail hour seems very pleasant but also makes me feel bad for these people.
I lived in D.C. for three years and was in the Newseum's Newseum club. I don't remember the perks and only visited the Newseum during business hours once, but I did get to attend a gala that had wine and hors d'oeuvres. An important man spoke about initiatives.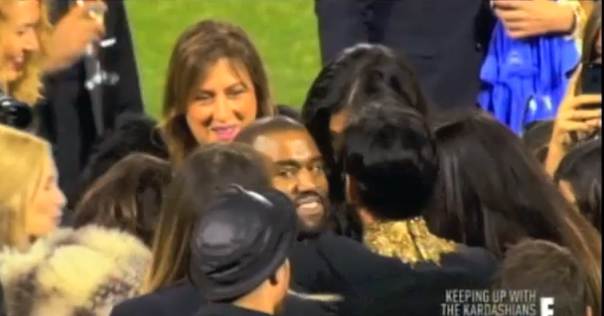 You've been to some version of this occasion—an event where the food is free but the music is big band elevator jazz and a formal, uncomfortably stiff vibe grips everything. Same awkward, black-tie stuff here, except this is an invite-only family gathering. Brody and Bruce Jenner are notably not in the house. But maybe these aren't such vapid and self-centered people. The Kardashian's are just a tight knit bunch who understand the closeness and importance of family… right!?
7. Are they rocking out to "Black Skinhead" by jumping up and down like they're in a late '90s era mosh pit?
This is like getting your first Coke Zero only to discover that it tastes like Diet Coke. It's weird, seeing rich people play with a heavy, subversive pop anthem like it's a cuddle bug. In this moment, I understand the hateful attitude the public at-large takes toward Kim, her family, and West.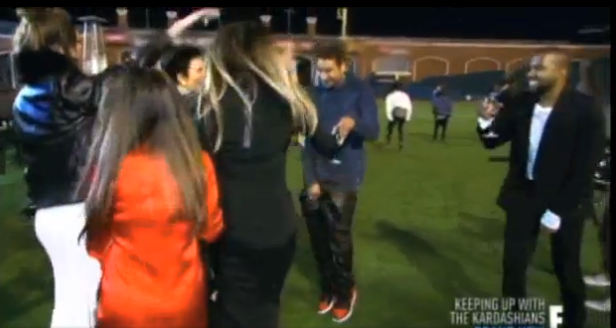 There are three unpopular projections condensed into one being that turns on the beacon of disdain: Disobedient and loud public figures; rich people who are believed undeserving; and the flaunting of power as exemplified by private soirees at MLB ball parks, unchained style.
Anyway, jury's still out on that true love thing.