Amid philosophical tweets and a recent social media purge, Kanye West on Thursday announced via Twitter that he's dropping two albums in June.
Given that the artist is responsible for culture-shifting suites that drag music forward by the collar every time out, the internet is elated. But slow your roll, young grasshopper—unfortunately, one of those albums is a joint product with Kid Cudi called Kids See Ghost (June 8). He also says the solo album (June 1) is only seven songs in length.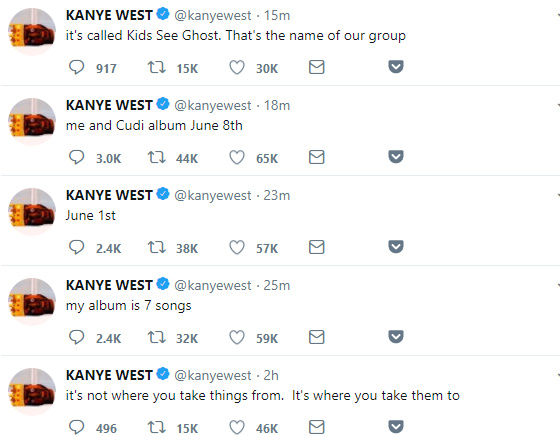 West has reportedly been recording music in Wyoming alongside Drake. He also this week reportedly previewed the album for radio personality Charlamagne Tha God.
We will update this story as we learn more about the projects.