Believe it or not, Jim Carrey turns 51 today.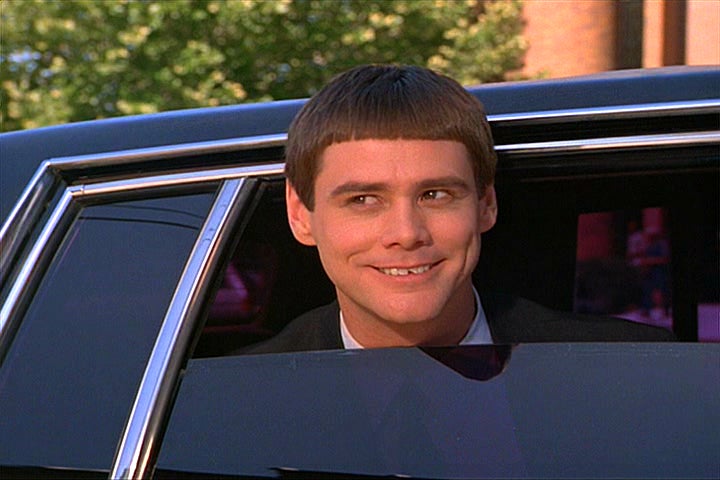 Since breaking into the stand-up comedy circuit in the early 1980s, Carrey has proven time and time again that he is one of the most energetic personalities in Hollywood. He has used his naturally double-jointed limbs and rubber-esque face to breathe life into his own original characters and to impersonate contemporaries from Clint Eastwood to Cher.
His career began a serious rise when he was cast in the Fox Network's comedy sketch program In Living Color. In 1994, he achieved superstardom with his starring role in Ace Ventura: Pet Detective.
To mark his birthday, we at the Daily Dot collected 51 GIFs from his work throughout the years.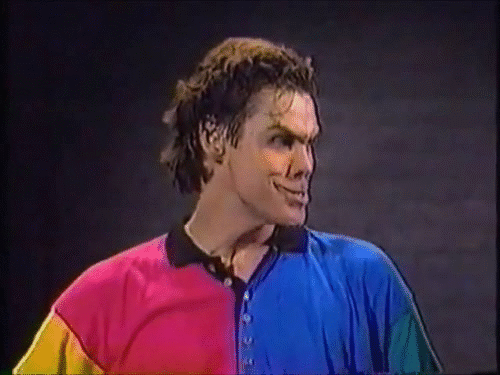 1) Carrey impersonating Jack Nicholson's version of the Joker in a stand-up comedy performance.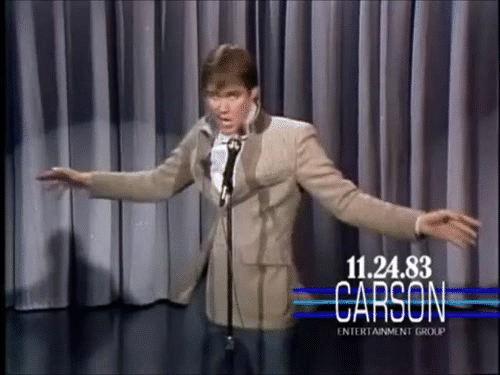 2) Carrey impersonating Elvis Presley during his first appearance on The Tonight Show in 1983.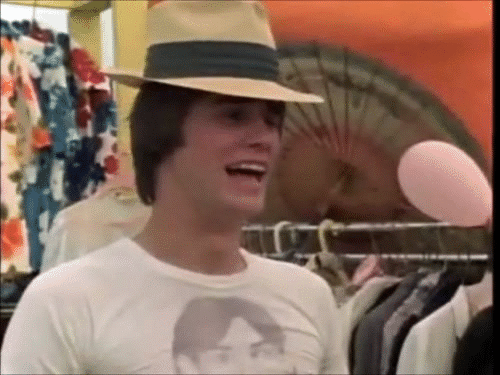 3) Carrey as dishwasher/aspiring comedian Tony Maroni in the 1983 Canadian made-for-TV movie Rubberface (originally titled Introducing … Janet).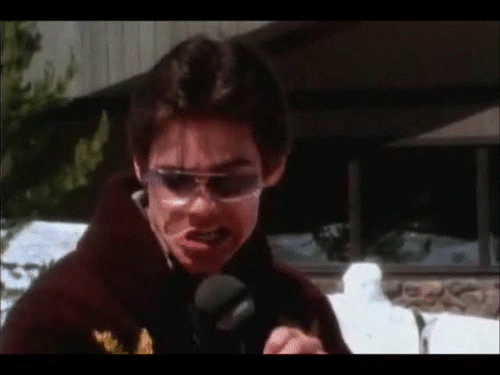 4) Carrey impersonating Sammy Davis, Jr. in the 1983 movie Copper Mountain.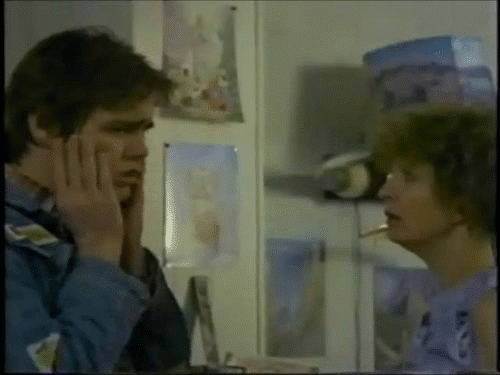 5) Carrey as mistaken corpse Lane Bidlekoff in the 1984 comedy Finders Keepers.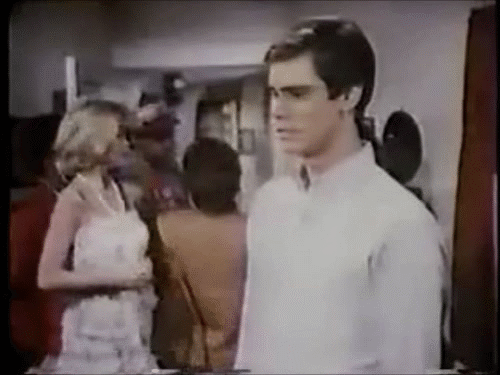 6) Carrey as Skip Tarkenton in The Duck Factory, a 1984 NBC sitcom that lasted only 13 episodes.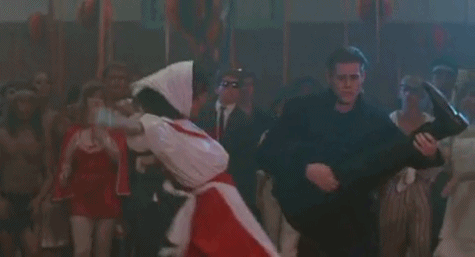 7) Carrey as Mark Kendall, a teenager bitten by a vampire in the 1985 movie Once Bitten.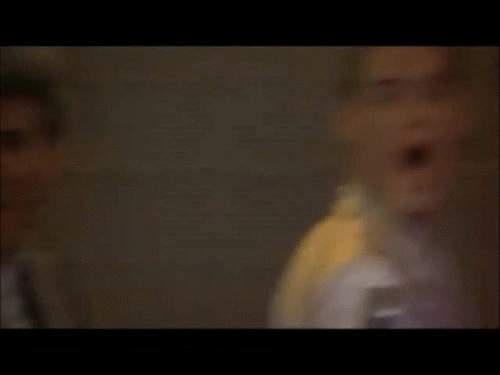 8) Carrey as Walter Getz in the 1986 comedy/drama film Peggy Sue Got Married (which co-starred our good friend Nicolas Cage).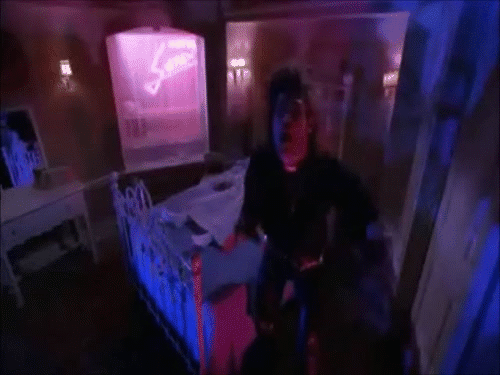 9) Carrey playing Guns N' Roses lead singer Axl Rose in 1988's The Dead Pool, the last of Clint Eastwood's Dirty Harry films.
10) Carrey as Wiploc the alien in 1989's Earth Girls Are Easy.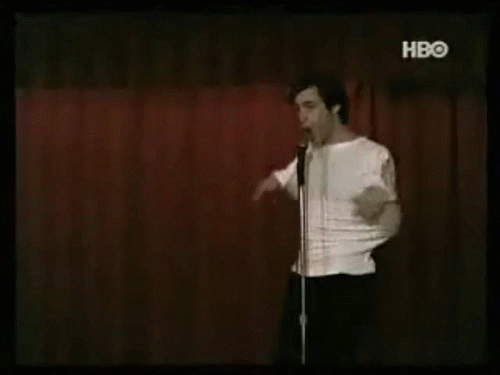 11) Carrey not impressing Clint Eastwood in 1989's Pink Cadillac.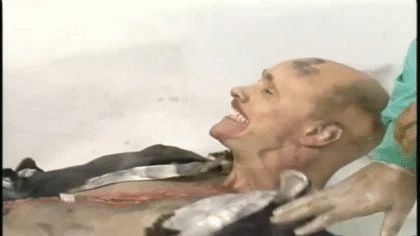 12) Carrey's accident-prone Fire Marshall Bill character from In Living Color.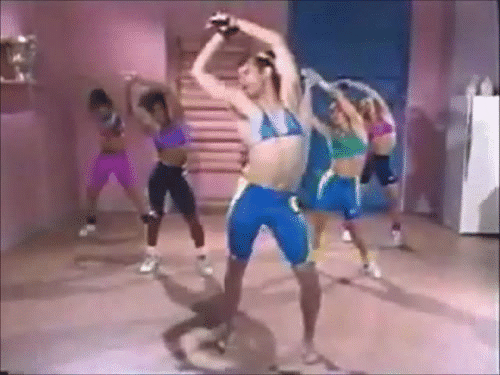 13) Carrey's steroid-infused character Vera De Milo from In Living Color.
14) Carrey's curmudgeonly, alcoholic Grandpa Jack character from In Living Color.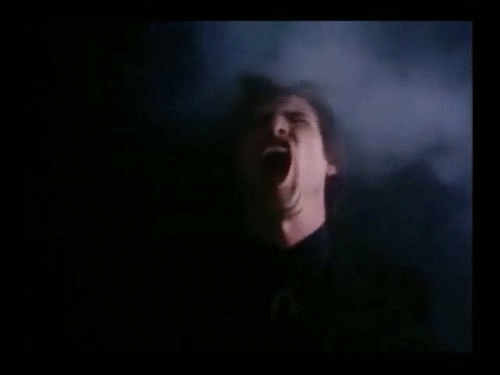 15. Carrey in an uncredited role as Death in the 1991 movie High Strung.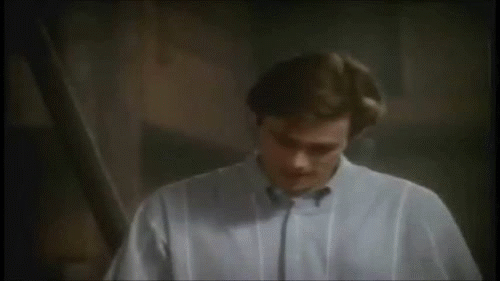 16) Carrey in an early dramatic role as Tim Carver in the made-for-TV movie Doing Time on Maple Drive.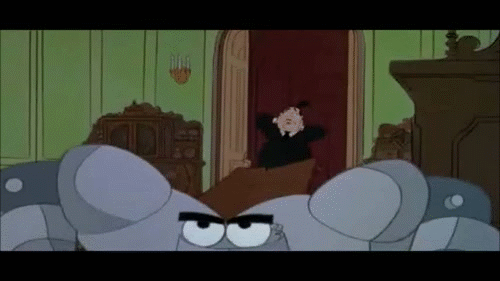 17) Carrey lends his voice to the Exterminator in the 1992 cartoon Itsy Bitsy Spider, which was later released on the Bebe's Kids DVD.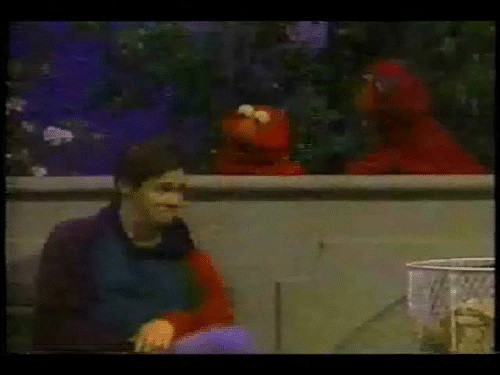 18) Carrey showcasing his "happy feet" on Sesame Street in 1993.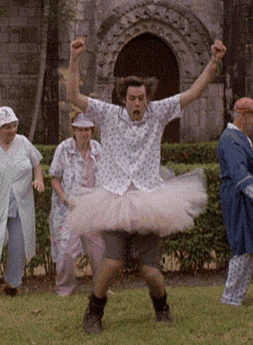 19) Carrey in his breakout role of Ace Ventura in 1994's Ace Ventura: Pet Detective.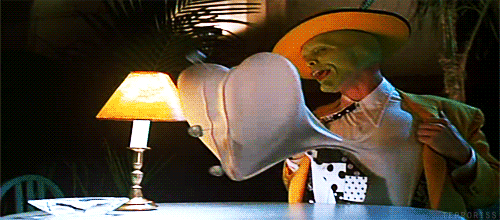 20) Carrey as the zany, cartoonish title character in The Mask, released in 1994.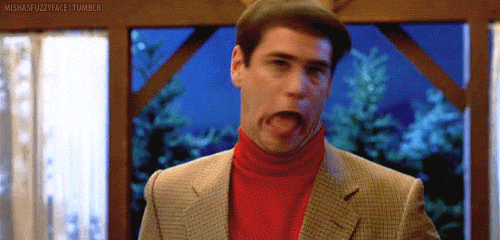 21) Carrey as the dimwitted Lloyd Christmas in 1994's Dumb and Dumber.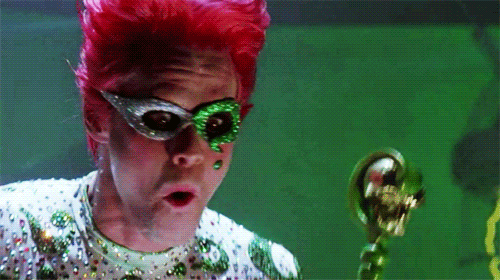 22) Carrey as the Riddler in Joel Schumacher's 1995 Batman series installment Batman Forever.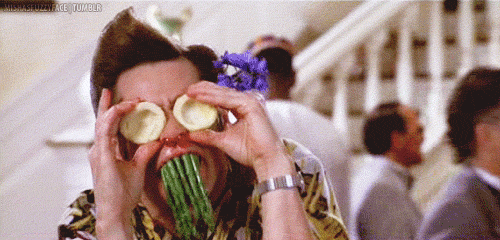 23) Carrey reprises the role of Ace Ventura in 1996 in Ace Ventura: When Nature Calls.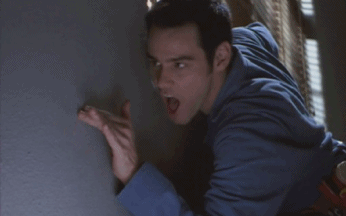 24) Carrey turns to dark comedy as lonely cable installer turned stalker Chip Douglas in 1996's The Cable Guy.
25) Carrey as Fletcher Reede in the 1997 fantasy comedy Liar Liar, in which he literally cannot tell a lie for 24 hours.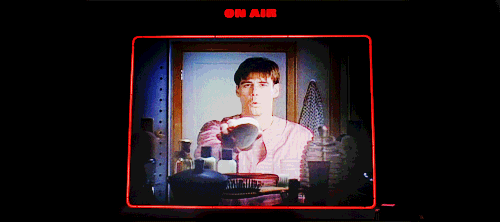 26) Carrey shows off his dramatic skills on the big screen in 1998 as Truman Burbank in The Truman Show.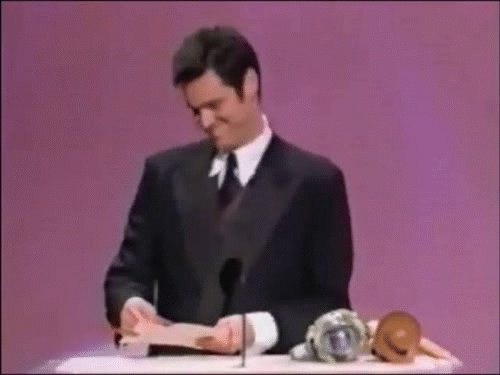 27) Carrey at the 68th Academy Awards, presenting the Oscar for Best Visual Effects.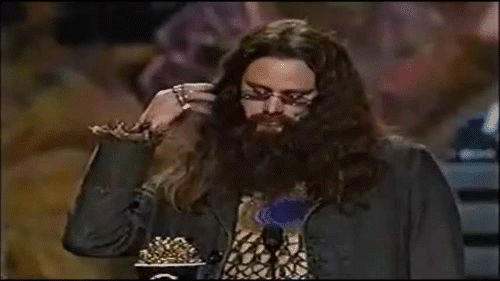 28) Disguised as a hippie, Carrey accepts the Best Male Performer trophy at the 1999 MTV Movie Awards.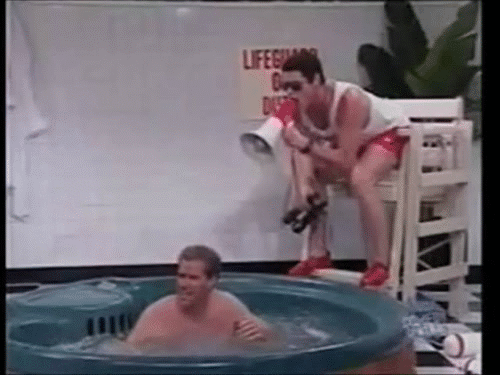 29) Carrey as overzealous hot tub lifeguard Frank during his May 1996 Saturday Night Live hosting stint.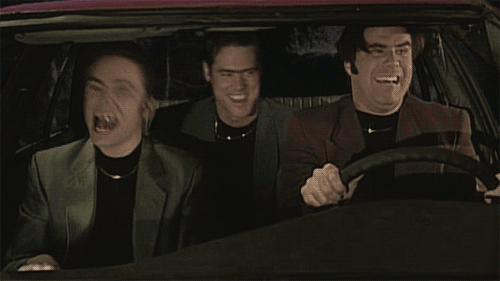 30) Carrey as the third Roxbury Guy during his May 1996 Saturday Night Live hosting stint, the first sketch for the Will Ferrell and Chris Kattan characters.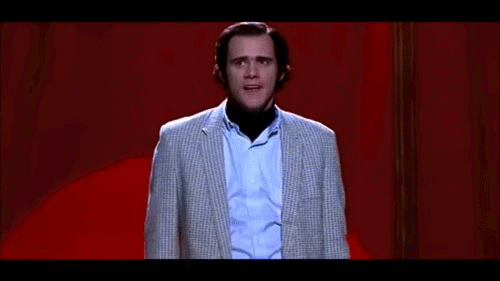 31) Carrey as the late comedian/prankster Andy Kaufman in 1999's Man on the Moon.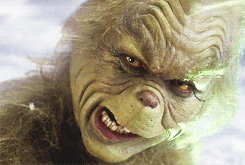 32) Carrey under pounds of green furry makeup in the 2000 live-action version of Dr. Seuss' How The Grinch Stole Christmas!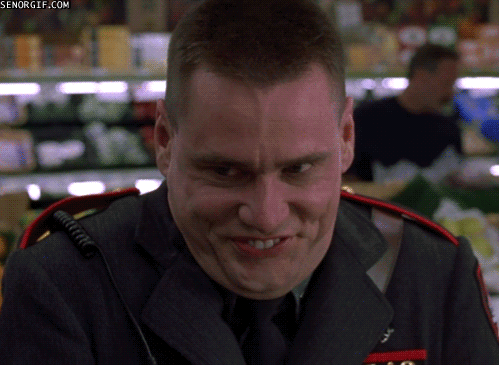 33) Carrey as Charlie Baileygates (and vile alter ego Hank Evans) in 2000's Me, Myself, and Irene.
34) Carrey as Peter Appleton, a blacklisted screenwriter mistaken for a small town's long-lost son, in The Majestic, released in 2001.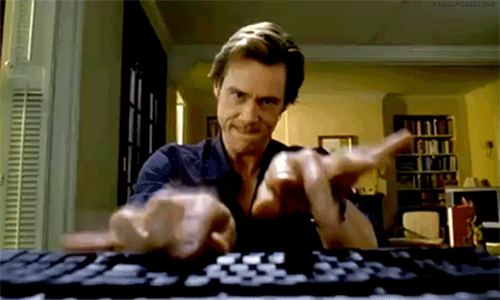 35) Carrey as Bruce Nolan, a Buffalo TV reporter who inherits God's powers for one week, in 2003's Bruce Almighty.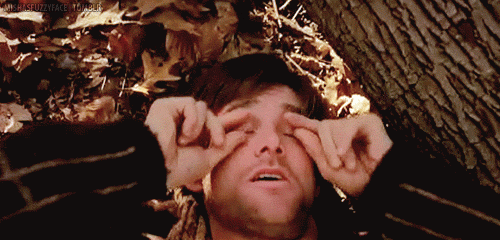 36) Carrey as Joel Barish in the 2004 independent science fiction drama Eternal Sunshine of the Spotless Mind.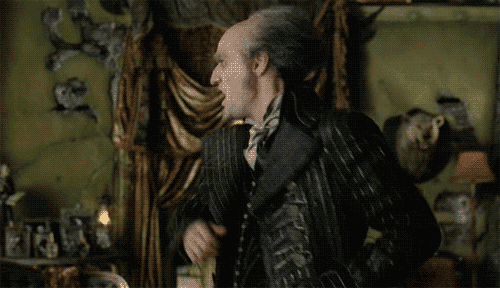 37) Carrey as the dastardly Count Olaf in the 2004 adaptation of Lemony Snicket's A Series of Unfortunate Events.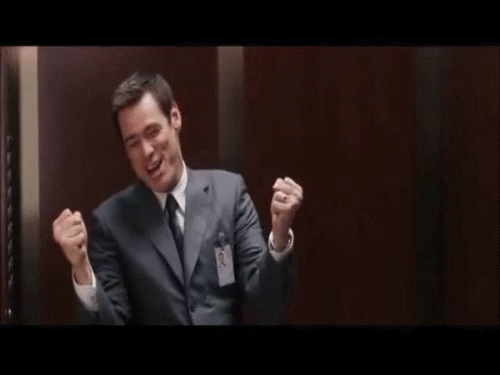 38) Carrey as deposed yuppie Dick Harper in 2005's Fun With Dick and Jane.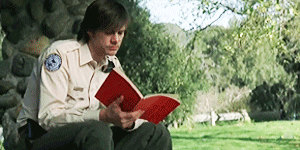 39) Carrey as Walter Sparrow, obsessed with the titular numeral in the 2007 thriller The Number 23.
40) Carrey returns to voice acting work—and a Dr. Seuss role—as Horton in 2008's Horton Hears a Who!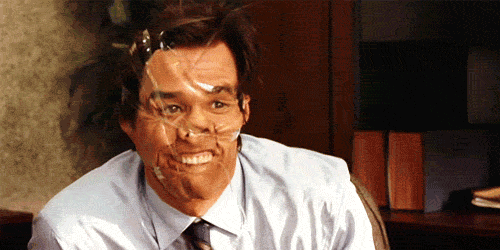 41) Carrey as the enthusiastic-to-a-fault Carl Allen in the 2008 comedy Yes Man.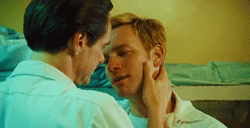 42) Carrey as con artist Steven Jay Russell in the 2009 comedy/drama I Love You, Phillip Morris.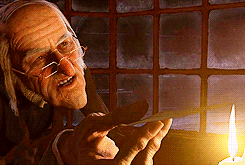 43) Carrey's famous face was worked into the multiple 3D characters he voiced in Robert Zemeckis' 2009 version of A Christmas Carol.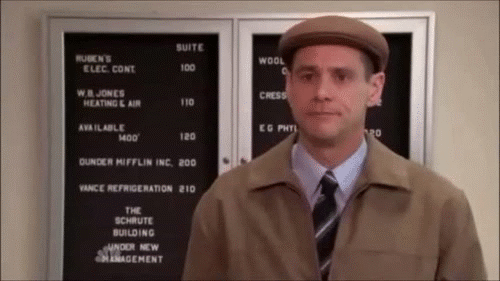 44) Carrey as the "Finger Lakes Guy" on a 2011 episode of The Office.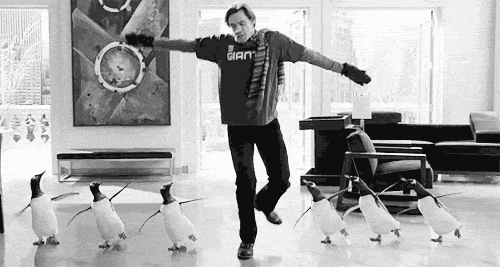 45) Carrey again teams up with an array of animals as Tom Popper in 2011's Mr. Popper's Penguins.
46) Carrey parodies Black Swan during a second Saturday Night Live hosting stint in January 2011.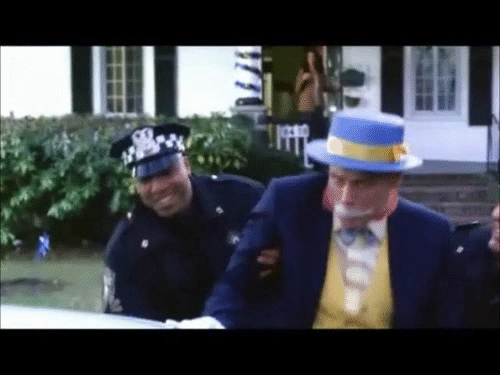 47) Carrey guest stars as Dave Williams in a 2012 episode of 30 Rock.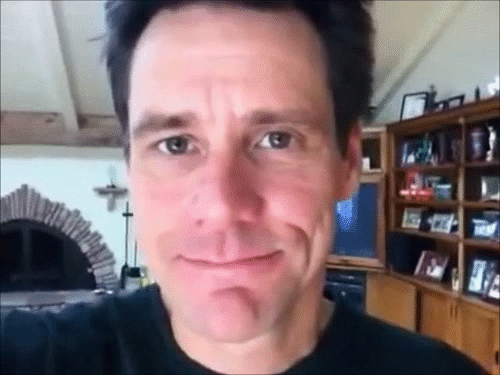 48) Carrey professes his love for actress Emma Stone in a 2011 video.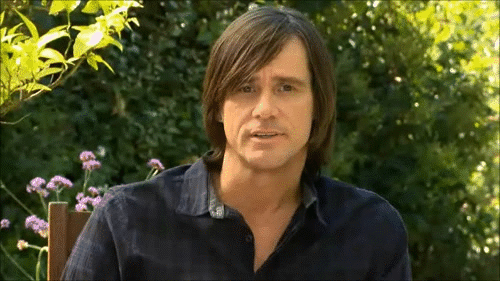 49) Carrey promotes the Better U Foundation in a video for the organization that helped him overcome depression and get in touch with his spiritual side.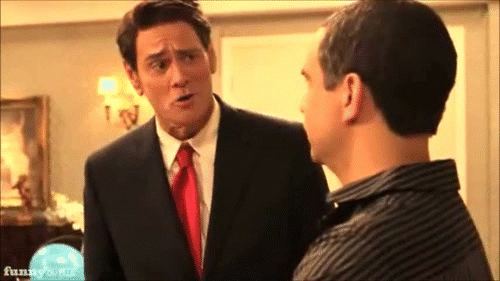 50) Carrey as President Ronald Reagan in the Funny or Die video "Presidential Reunion."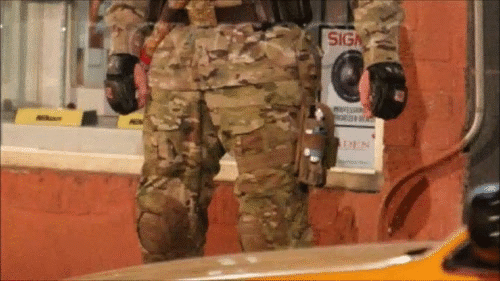 51) Carrey as Colonel Stars and Stripes on the set of 2013's Kick-Ass 2.
GIFs courtesy of Tumblr and YouTube. Photo via Fr. Dougal McGuire / Flickr