New York Knicks' breakout point guard Jeremy Lin isn't just an instant sensation in the NBA. He's getting star treatment all over the Internet, too.
A week after the hashtag #linsanity became a trending topic on Twitter, Lin's presence has spread, it seems, to every online nook and cranny.
On Thursday, Lin received the obligatory, animated-news treatment from the Taiwanese news service Next Media Animation, though it's relatively tame for their studio.
In light of the seemingly endless surname-based puns like "Linsanity" and "may the best man Lin," some enterprising soul has created Linwords.com. Billing itself as "The Jeremy Lin Word Generator," it allows users to press a button to make ridiculous Lin-themed neologisms, like "Lin + influential = Linfluential !!!"
And on Sunday, Lin's teammate Landry Fields tweeted a photo of the couch Lin has been sleeping on for the past seven weeks since moving to New York, a biographical detail that's already become an essential part of Lin's persona. Fields's photo has since been retweeted over 2,000 times.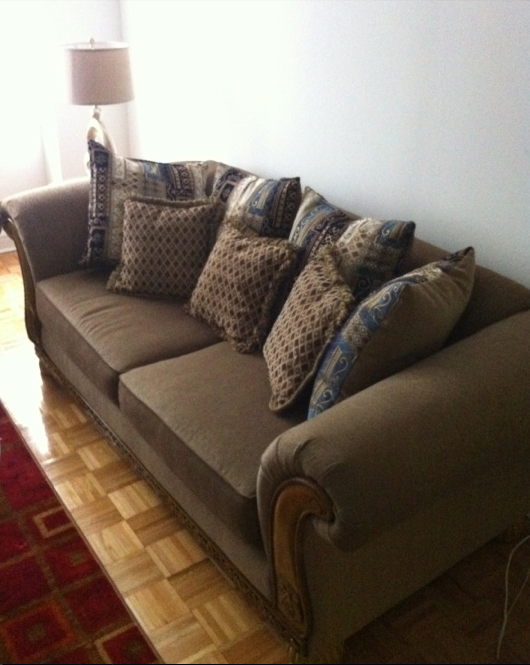 The Daily Dot has even decided to lace up and get in on the action on Pinterest with a pinboard dedicated to the point guard: Linterest.
One website, though, has been patiently waited years for Lin's ascent. Linsanity.com sells simple, unofficial t-shirts with basic slogans like "Lin Your Face" and "I ♡ Lin."
According to an email from the domain owner to Guyism.com, Linsanity.com is run by Lin's old high school coach, Andrew Slayton. A longtime believer in the player, Slayton registered the site back on June 17, 2010, exactly one week before Lin went unselected in the 2010 NBA draft.
Photo by Jay Santiago