Last night on Jeopardy, the final clue came down to a matter of Science & Industry. 
The clue: "In 1891, this European said, 'Perhaps my factories will put an end to war sooner than your Congresses.'" 
Putting $2,700 on the line, contestant Ari Voukydis pulled out one the oldest Hail Marys in the playbook of bad bar jokes. 
The rest, you'll just have to see to believe. Let's skip to the 18:00 mark. 
Hoping to play on Alex Trebek's inner bro sensibilities, Ari answered, "Who is this handsome gentleman?" with an arrow pointing upward. Oh Ari, if only the clue had been "He's known for his fedora collection and way with the ladies," you would have been the Ken Jennings of last night's game. 
While none of the contestants knew it was Alfred Nobel, Ari's the only one who incorporated a *Kanye Shrug* with his answer. That's enough to earn you the Internet's respect, my friend!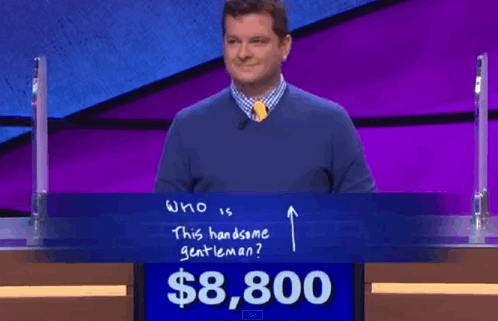 H/T Uproxx | Photo via AriVoukydis/Twitter