Word on the street is that even before Pacific Rim's Charlie Hunnam officially dropped out of the much-hyped film adaptation of Fifty Shades of Grey, the producers had approached Once Upon a Time star Jamie Dornan about taking over as the male lead.
Dornan, 31, is newly married with a baby on the way. Why is he the best person for the job of playing Christian Grey in what will likely be the most highly, erm, scrutinized role of his career?
The main reason is because he's gorgeous, but also because he lends a certain much-needed elegance to the part that only a former rugby player with a lilting Irish accent can pull off. Here are 10 things you'll want to know about this charming actor, whether or not you're a Fifty Shades fan.
1) He's gorgeous.
Let's just repeat that. Dornan is smoking. Should be a no-brainer, right? But I don't think you understand how gorgeous.
Photo via vfiles.com
Fifty Shades fans, just look at this face: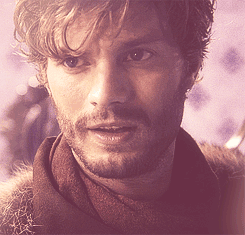 GIF via brynthousand/Tumblr
2) He was a Calvin Klein model.
With all the sexiness that implies.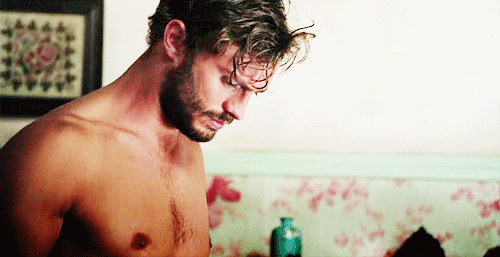 We like this saucy fanvid compilation of some of the highlights of his underwear modeling days:
3) He used to date Keira Knightley.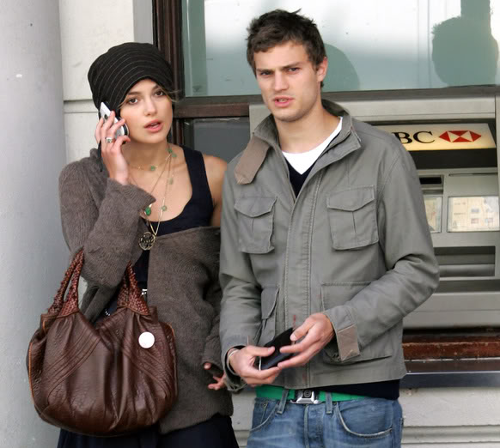 Photo via rafaela27/Photobucket
The two dated for two years back in the early 2000s, but the new love of Dornan's life is his wife, British singer Amelia Warner. The two married earlier this year.
4) He's a great kisser.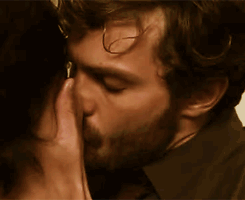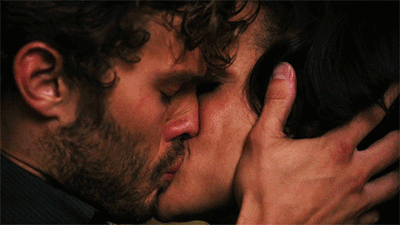 GIFs via katylol/Tumblr
5) He's gone full-frontal.
A 2007 issue of Visionaire, titled "Private" (NSFW), featured an array of gorgeous erotic photoshoots, one of them featuring Dornan. We can't show you the goods, but trust us, his modeling days will serve him in good stead when he steps up to the role of Christian Grey.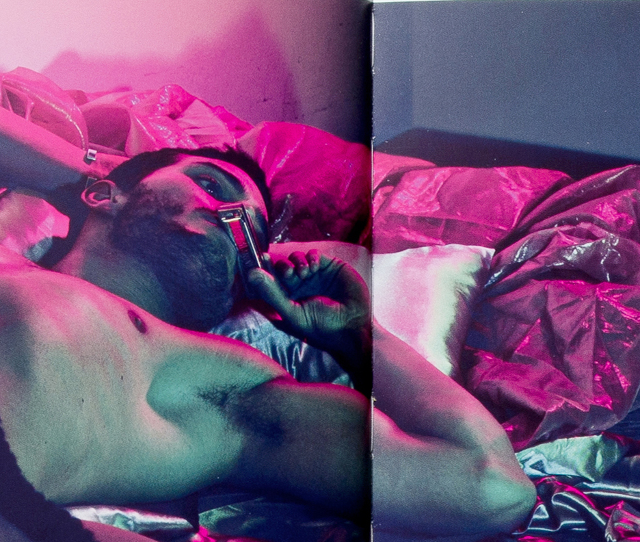 Photo via vfiles.com
6) He's a family man.
In addition to being a newly married father-to-be, Dornan is close to his family. His dad, a lifelong obstetrician, is also a professor who writes books about women's and reproductive health care with heartwarming titles like An Everyday Miracle: Delivering Babies, Caring for Women – A Lifetime's Work.  Dornan regularly promotes his dad's work and talks about how proud he is of him. Like father, like son. 
7) That accent's not a fake.
Dornan hails from County Holywood, Ireland.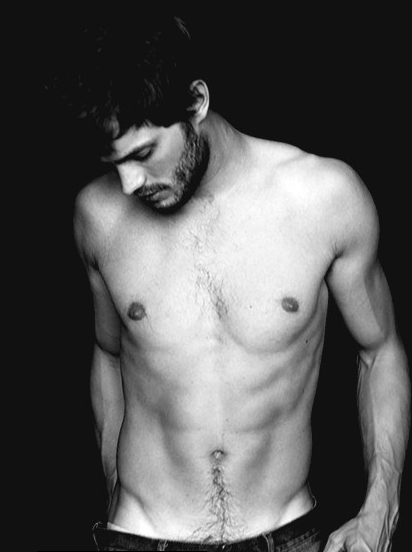 Photo via electro-poof/deviantART
8) He plays a mean serial killer.
While most people know Dornan from his role as The Huntsman on ABC's Once Upon a Time, Dornan had another breakout role this fall alongside Gillian Anderson, in the BBC Two hit series The Fall.  Dornan plays a charming psychopath.
9) He's got a sassy sense of humor.
On Dornan's Twitter, he's frequently opinionated, especially on the subject of soccer and UK politics, and snarky.
You've got to be a little wary of anyone over the age of 9 who owns a pair of Crocs

— Jamie Dornan (@JamieDornan1) March 2, 2013
2 girls just walked by me in street. Girl 1 (whilst pointing at me) "is he cute?" Girl 2 "no, he looks like a creep" #cheers #icanhearyou

— Jamie Dornan (@JamieDornan1) February 2, 2013
But he also frequently gets excited about everything from tea to Michael Jackson to Christmas music. Carry on, Jamie, carry on.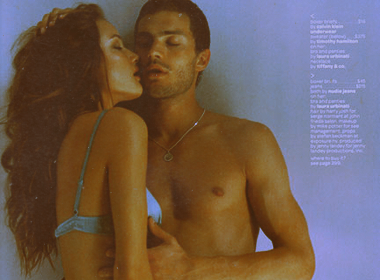 Photo via iwishmynamewasleon/deviantART
10. He's a Man U fan…
…but he's not having a very good season.
Going to write a 'Resignation Request' to Ed Woodward tomorrow. Reckon I could get around 6 billion signatures. #useless

— Jamie Dornan (@JamieDornan1) September 2, 2013
Dear @ManUtd , Please sell Anderson, Young, and Nani, and BUY SOMEONE THIS WEEK!!!

— Jamie Dornan (@JamieDornan1) August 6, 2013
No worries, Jamie. After doing Fifty Shades, you'll probably have enough money to buy the team yourself.
Photo via vfiles.com