When a beloved celebrity dies, the Internet often reacts the same way. Twitter explodes with "RIP" mentions, YouTube is bombarded with heartfelt responses, and Tumblr unearths photos of the dearly departed.
That was certainly the case with the passing of Beastie Boys' iconic Adam "MCA" Yauch last Friday. But the playful tribute by British illustrator Craig Robinson, in particular, stood out on Tumblr.
The colorful infographic reimagines the groups seminal hit "(You Gotta) Fight for Your Right (to Party!)" using colorful dots to show when each rapper says a particular word.
"It's sad when people who have positively impacted the world and your own enjoyment of life die at such a young age," Robinson told the Daily Dot.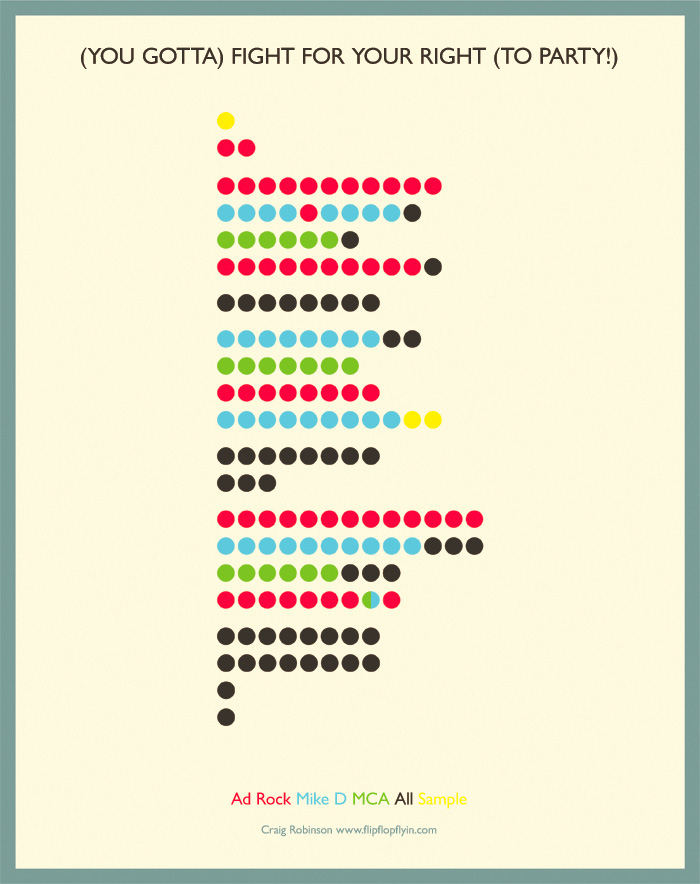 The poignant infographic was actually an anomaly for Robinson, 41, whose real passion lies with professional baseball. Over the last six years, he's created 75 different Major League Baseball-related infographics, a handful of GIF animations, and published a critically acclaimed book about his love of the game
His infographics are none like you've seen before, cleverly mixing pop-culture and baseball facts along with beautiful illustrations.
But unlike many American fans, Robinson's baseball addiction started in his 30s after a trip to the U.S. in July 2005:
"I was in New York on business, and a couple of the guys I was working with were native New Yorkers–one a Yankee fan, the other a Mets fan–and I expressed interest in going to a game. They were enthusiastic about it, so we got tickets for a Yankees-Twins game and that was it," Robinson said. "I had no interest at all before that game. … I think the thing that was so impressive was the high amount of skill involved from the pitchers and hitters, and how easy it looked, too. The simple athletic beauty of a double play is just a fantastic thing to see happen in front of you."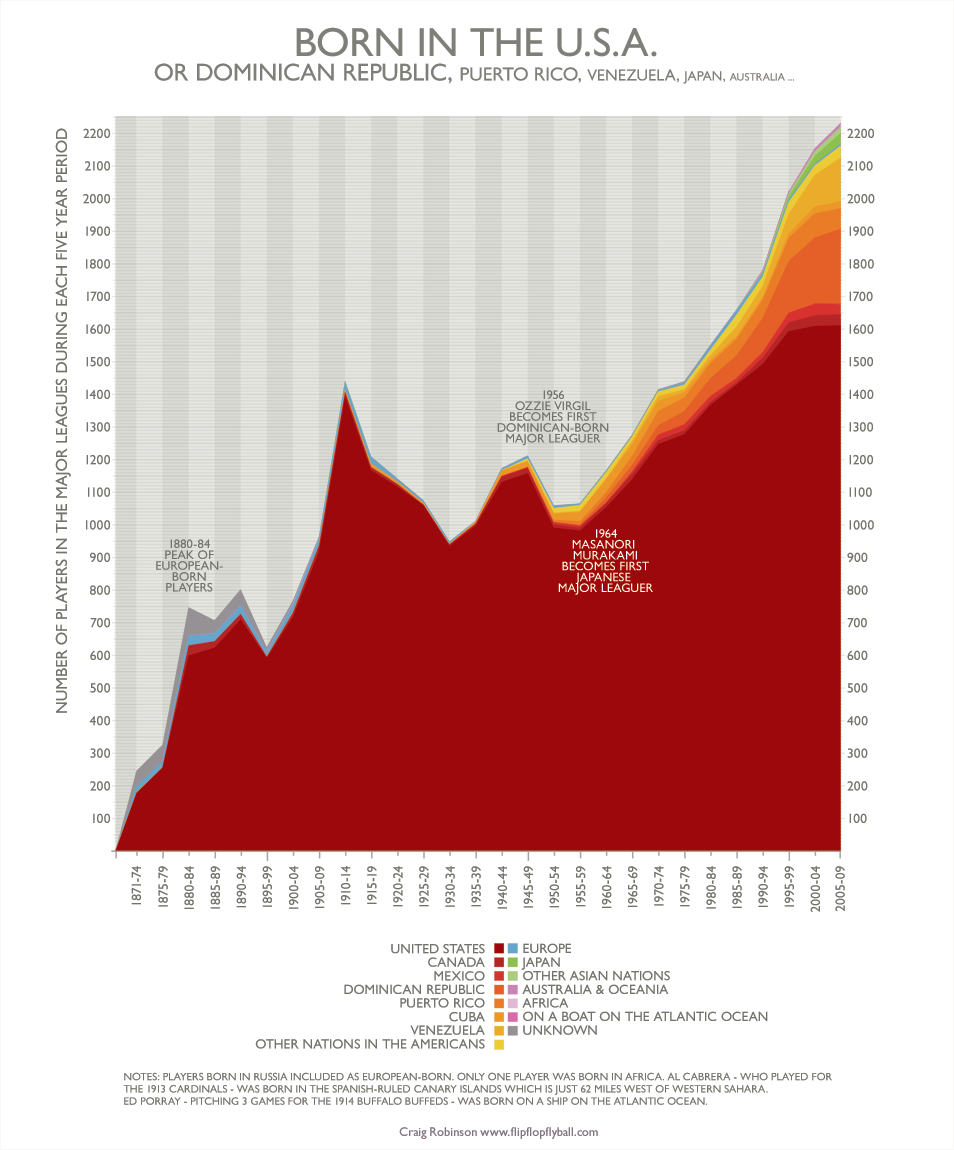 The Daily Dot recently caught up with Robinson to talk about baseball, GIF animations, and his impressive merger of the two.
Daily Dot: Did you go to school for design?
"I'm an illustrator by trade. Most of the work I have done over the years at flipflopflyin.com is pixelly stuff. I went to art school, studied jewellery at university, and then took an indefinite break. I was a bit burned out after university, so got a job in a record store, stayed in the music business for a few years, and slowly get back into drawing in my spare time, built the website in 1999, and that's been pretty much what I do ever since.

"I've never had any graphic design training, though. I don't consider myself a designer because so many of the rules and fundamentals of design are things I know nothing about. I just have an interest in things being neat, simple, and using nice colours. Infographics are things I've been interested in, without really knowing it, since I was a kid. I always kept lists, charts, and stuff of various things in my life, and with baseball, that interest found another interest that seemed to suit it perfectly."
DD: Do you have a favorite infographic?
"Er, I kinda like the one with the timeline of all the major league teams.

And there's a pretty simple one in the book (Flip Flop Fly Ball, Bloomsbury, 2011) which looks at the nearest baseball fields to major league stadiums, be they in parks, schools, whatever. I kind of like thinking of the contrast of the pristine perfect surfaces in the stadiums and the less-than-perfect dirt edges of neighbourhood parks."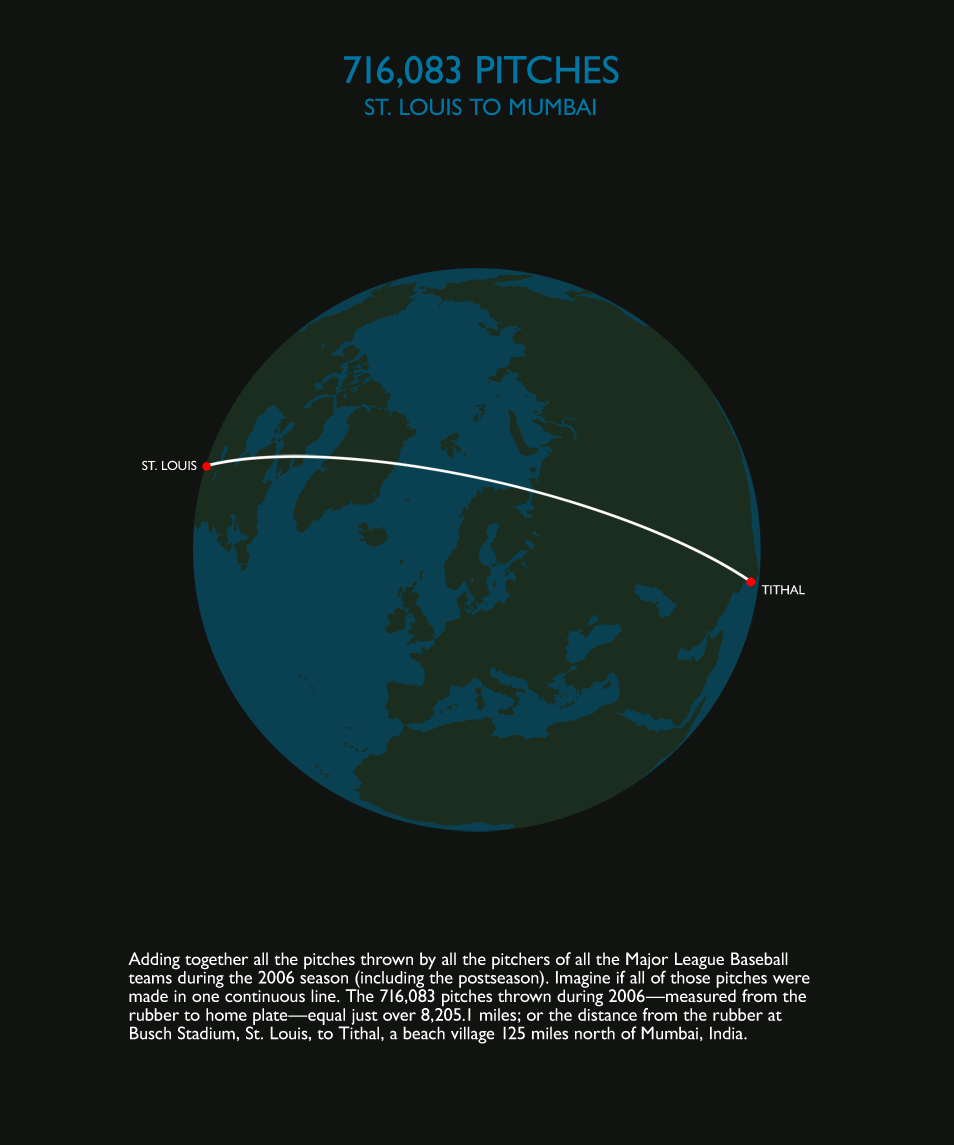 DD: How long does an infographic take?
"The graphic elements don't often take more than a day's work. But the research can sometimes take another day or two, or sometimes more."
DD: Favorite MLB team?
"Yankees. First team I saw."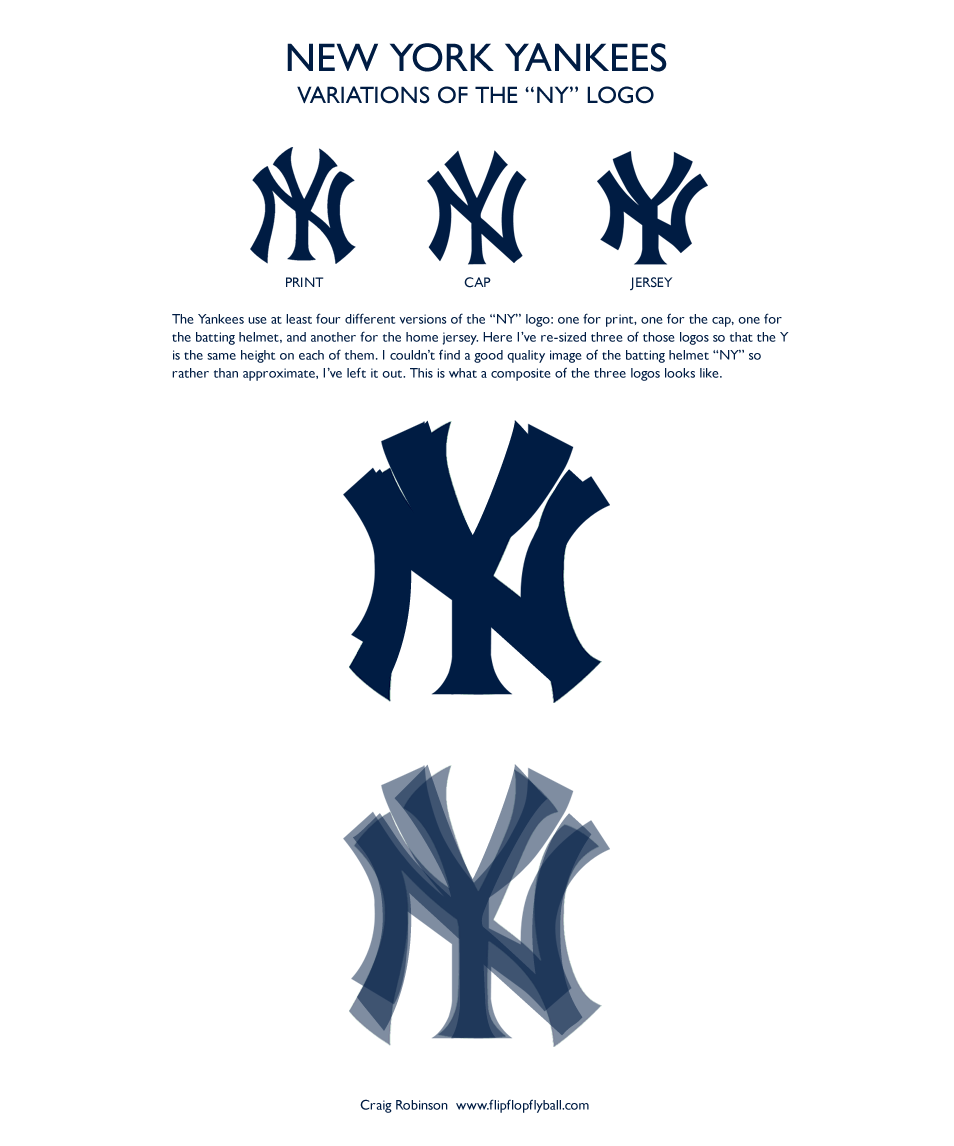 DD: Your GIF animation of Yankees pitcher Mariano Rivera was a Tumblr favorite. What do you enjoy about the format?
"It's kind of funny for me that GIFs are so popular these days. A lot of my initial work with Photoshop and ImageReady back in the late-90s and early-2000s was pixelated stuff, animated, and put online as GIFs. The use of GIFs back then was an easy way to animate things and keep file size down, something that is no longer a consideration with broadband and all that. I guess the original joy I had with GIFs was the same as I had using pixels: the limitations force you to be creative. I'm much more impressed by a nice simple animated GIF than thousands of Lord of the Rings creatures existing in a multi-million dollar CGI universe."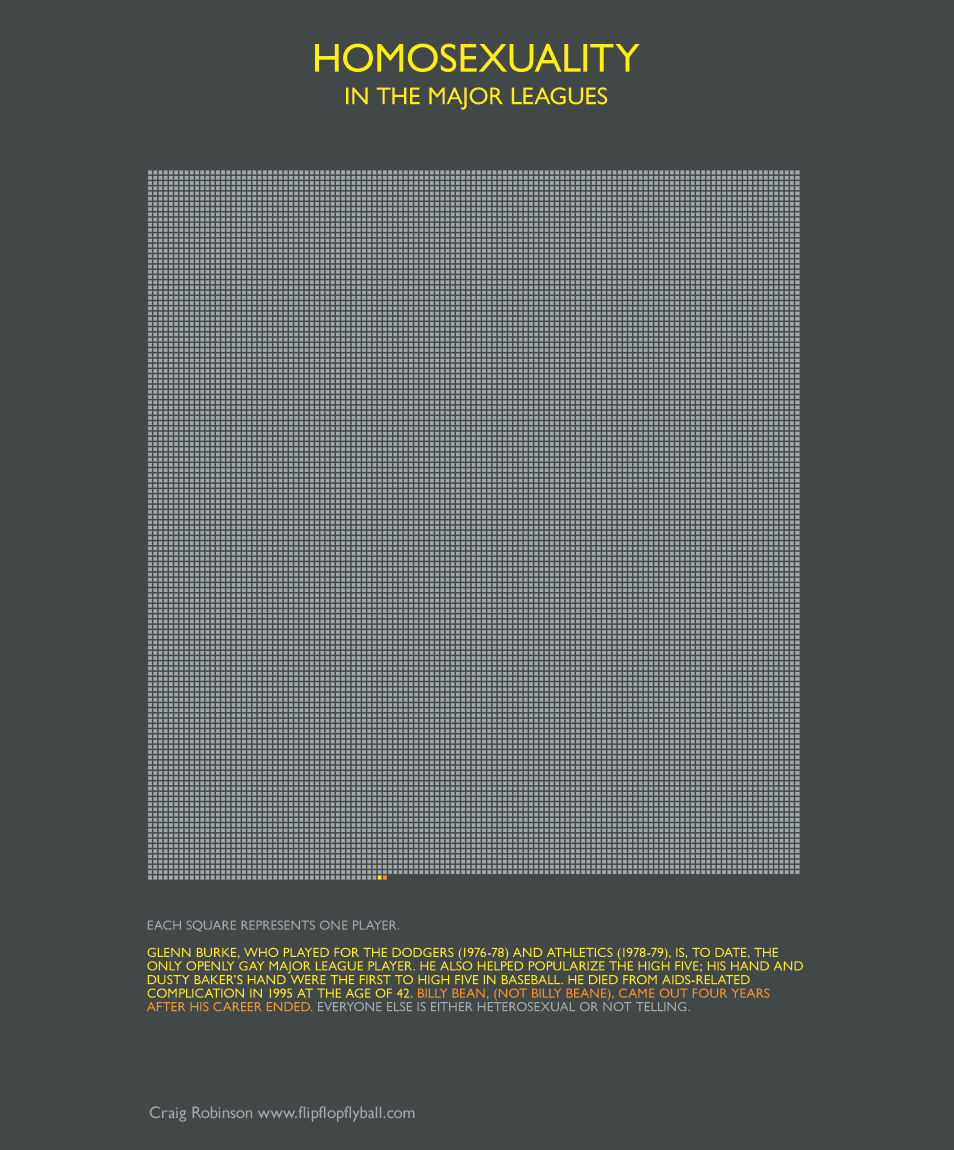 Photo and infographics by flipflopflyin.com