I spent years on the road travelling to different music festivals, handing out free ice cream across every corner of the country, from Coachella to All Tomorrow's Parties in New York. And I never found anything quite like Pickathon.  
Many festivals strive to be different, but no one goes to the extremes that Pickathon does. For starters, there's the setting: Pendarvis Farm, a quaint and grassy pasture just outside of Portland city limits. Most everyone camps onsite, and there's no real boundary between the stages and camp sites—just one large farm with a lot of tents tucked in between the trees.
Then there's Pickathon's goal of being a zero-waste festival. All food is served on reusable dishware, and drinks are poured into stainless steel pint cups that people carry with them all weekend.   
That community spirit and ethos spills over to the music lineup, too. Artists are selected by committee, with volunteers campaigning for personal favorites, and for about 15 years now, it's resulted in eclectic lineups filled with bands known for their live shows.
This year's outing, taking place Aug. 2-4, boasts garage rock (King Tuff, Ty Segall, Parquet Courts), country (Dale Watson, Tift Merritt, JD McPherson), and pretty much everything in between (Lightning Dust, Shabazz Palaces, Marco Benevento).  Outside of a few bigger-name headliners (Andrew Bird, Fiest, Divine Fits), everything else is up in the air. You're never quite sure what you'll get but you know it will be quality.
But here is what's really cool: Every band plays twice at the festival. The stages consist of a two barns, a stage built into the woods, and two side-by-side main stages at the bottom of a perfectly sloped hill—and no artist plays on the same stage or in the same time slot twice.
There is not a specific theme to this playlist. My girlfriend Kate and I just listened to as many bands as we could find on Spotify and starred the ones we liked the most.  From there we narrowed it down to around 40 songs, then tweaked the order over a few days til it flowed like we wanted. I think it does a good job of showing off the diversity as well as the common thread that can tie so many different types of music together.  
More than any other festival, you really do have to be there to get what it's all about, but this playlist can at least tide you over.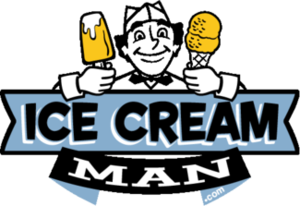 Better known as the Ice Cream Man, Matt Allen is the publicity coordinator of Mississippi Studios, an indie music venue in Portland, Ore. You can follow him on Twitter, or catch him at Pickathon, "slingin' the cream, livin' the dream." The festival will be livestreamed here. 
Photo by Chloe Aftel