If you're like me, the main selling point for becoming a monthly Hulu Plus subscriber is free access to the Criterion Collection. Sampling the vast archive of the famed purveyor of "important classic and contemporary films" would normally cost several thousand dollars, but with a Hulu Plus subscription, you can access hundreds of films at once.
And as you can see from some of the most popular movies in the collection, it's truly worth the cost, especially if you like the highbrow, artistic, innovative…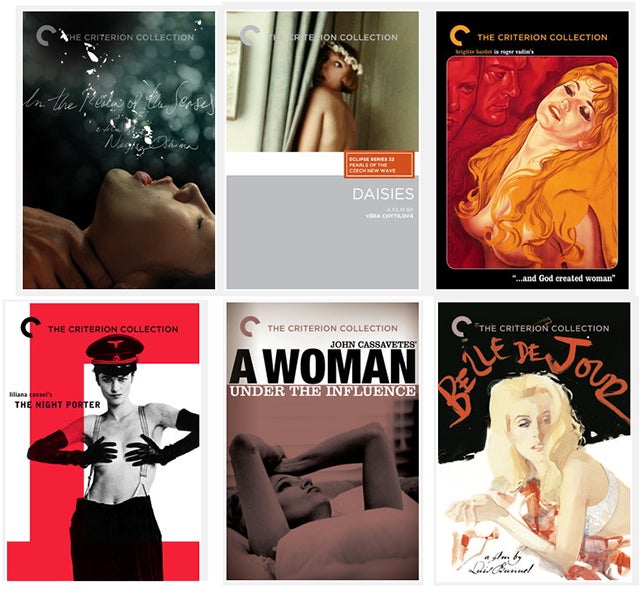 Screengrab via Hulu
Oh.
Hiding at the bottom of Hulu's movies page is its dirty little Criterion secret: the most popular "art" films on its site are the ones that promise the most nudity—particularly female nudity.
If asked for the most popular Criterion film on Hulu, most people would probably guess one of the collection's more well-known classics: Seven Samurai, perhaps, or Breathless, or Tokyo Story.  
In fact, many of the most popular films of all time in Hulu's Criterion collection prove the age-old maxim that the Internet is for porn—or at least for ample depictions of female nudity.
The two films that top Criterion's most popular list are both erotic art films: Nagisa Oshima's In the Realm of the Senses (Ai no Corrida) and photographer David Hamilton's Premier Desirs.
Here's the slightly misleading Hulu description for In the Realm of the Senses, a lush and erotic 1976 jawdropper that has the distinction of being included in Wikipedia's list of films featuring unsimulated sex:
A graphic portrayal of insatiable sexual desire, Oshima's film, set in 1936 and based on a true incident, depicts a man and a woman consumed by a transcendent, destructive love while living in an era of ever escalating imperialism and governmental control.
And Hamilton's last film is decidedly, well, French:
Premiers Desirs is a coming-of-age drama about a group of teenage girls who leave their private school on an idyllic resort island, lose their boat, and embark on a series of romantic/erotic adventures. 
The enthusiasm of Hulu's subscribers for a certain type of fare may ultimately dupe them. While more culturally recognized films like Seven Samurai and The 400 Blows have nearly 5 star-ratings, Hulu viewers seem to resent the films that promise nudity for not delivering the erotic buffet they were hoping. Both In the Realm of the Senses and Premiers Desirs have ratings closer to the 2.5 – 3-star range.
Why the lower rating? Viewers seem angry that there's not enough porn in Oshima's dark and troubling Japanese offering. The most recent comment on In the Realm of the Senses resentfully wants to know: "Where were all the pretty girls?" 
Meanwhile, some viewers are angry that there's too much porn in Premiers Desirs. "Why not call this what it is….pnography! [sic]" reads a shocked comment from last year.
Come on, Hulu viewers. Criterion isn't going to give you porn. Here's hoping that at least a view viewers come for the nudity and stay for the exquisite storytelling.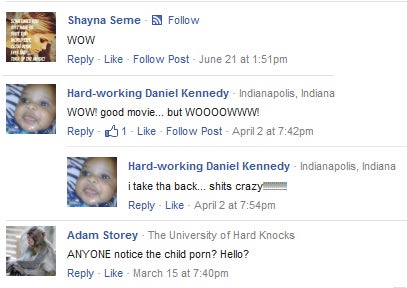 Screengrab via Hulu
Or, you know, the shock value. We'll take what we can get.
Photo via discreetcharmsandobscureobjects/Blogspot