Twitter's most famous spambot @Horse_ebooks is looking for love.
A new Tumblr called Okc_ebooks features screenshots of hilarious OKCupid conversations between "earnest dudes" and a female spam bot inspired by the popular Twitter account.
@Horse_ebooks captured the world's attention with garbled asides like "Ugly Handwriting by the Mystery Writer Ugly Handwriting Thin Writing The Uniqueness of Personality The Perfect."
The Twitter account was created by Russian Web developer named Alexey Kouznetsov as a "misguided and nonsensical attempt to market ebooks," Slacktory reported. It has more than 150,000 followers and has inspired a slew of copycats, T-shirts, and comics, not to mention poetry and fanart.
Okc_ebooks, which was first spotted by Gawker's @Horse_ebooks beat reporter Adrian Chen, has already made a small corner of the Internet all fuzzy inside. It is unclear whether the conversations are indeed real or fabricated, considering the name of the bot and the fact that some participants have been removed from the photos.
Here are some of the best conversations thus far.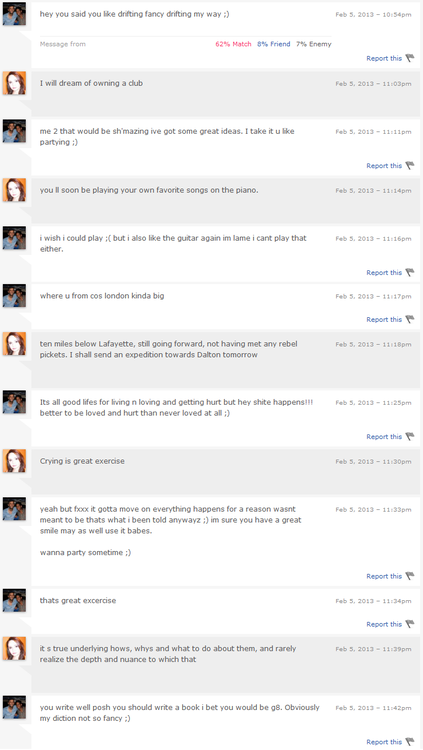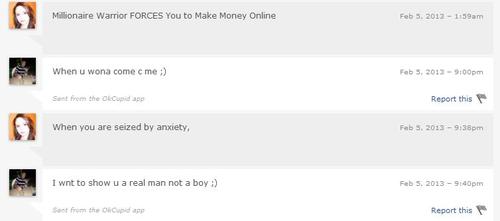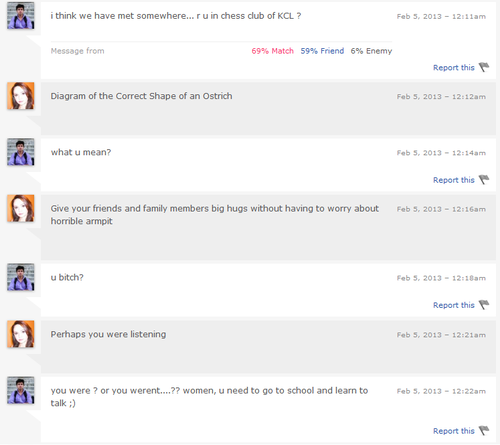 Photo via Twitter/remix by Fernando Alfonso III