Hilary Duff has had it with her rude neighbor, and she's taking to Instagram Stories for vengeance.
The 30-year-old actor and mom apparently lives next door to a guy who's smellier, noisier, and messier than she can handle any longer, and she's decided a good, old-fashioned public call-out is in order. In an 11-slide Instagram story Wednesday morning, the Younger star detailed her frustration at getting a bad night's sleep because of this guy's hijinks.
"Calling all New Yorkers with asshole neighbors," Duff said in a video. "Really open to any advice you have. My neighbor smokes cigarettes and weed all night long. My apartment reeks. Seriously, what do I do?"
Duff lives in the unit with her 6-year-old son Luca and has apparently been dealing with smoke smells, garbage in the hallway, and loud noises for months. Duff then used Instagram's text feature to write the neighbor's name all over the screen
In a second clip, Duff continued: "We know your parents pay your rent, we know you've never worked a day in your life. Must be nice. Have some respect for your neighbors who work hard to live in that building. Don't be a dick, dude. And put your trash down the chute."
Dang, nepotism burn and messy communal hallway burn.
Next, Duff gave some background as to why this most recent incident was the proverbial straw that broke the camel's back.
"Slept 0 minutes last night," Duff wrote. "Worked 15 hours yesterday and back at work again at 5:30 am."
She also appears to dox her neighbor, using his name in the Story. Then Duff decided to try and use what information she had about this guy to track him down on social media. His Instagram account is private.
"I know your [sic] still sleeping," Duff wrote. "Or…actually, I really hope your hangover hurts."
The plot thickens, though. Apparently on other occasions, Duff has heard the neighbor breaking furniture while yelling loudly at another person.
"It scares me and my kid," she wrote. "Therapy is cheaper."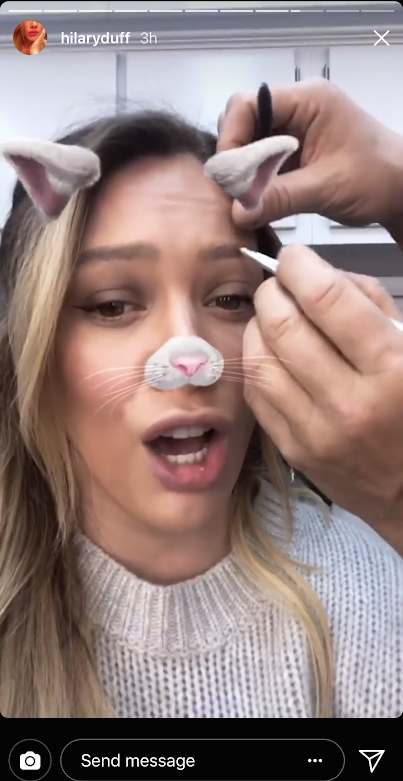 Duff's options are kind of limited. On the one hand, she could have reached out to the building's management company and gotten Addison in trouble. Or written a passive-aggressive neighbor letter that he easily could have ignored. So instead she's apparently taken a celebrity-exclusive, and arguably more humane route by giving him the opportunity to stay on good terms with their landlords for the very low price of some public shaming.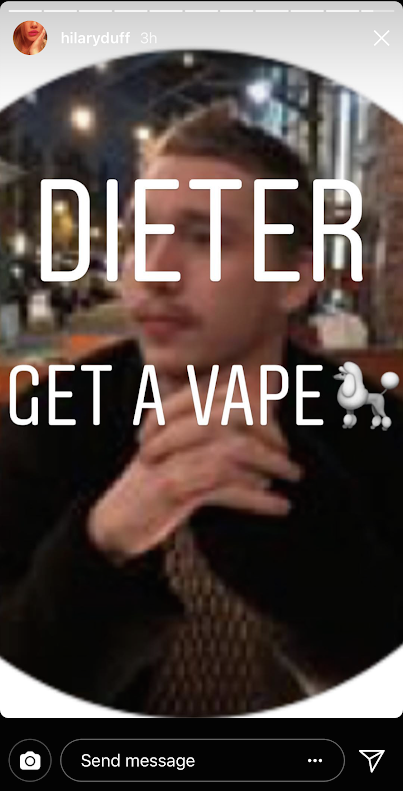 At the end of the day, Duff's demands seem fairly straightforward: Get a vape, dude.