As any pot farmer will tell you, quality product takes time to develop. Even with that wisdom in mind, we've been all kinds of antsy in anticipating the next episodes of High Maintenance.
The elegantly scripted, subtly performed, and gorgeously shot stoner webseries has at this point received notice from no less than the New Yorker, which interviewed husband-and-wife filmmaking team Ben Sinclair and Katja Blichfeld as they were inking a deal to convert their beloved Vimeo staple to a full-length show for cable TV. (Blichfeld has, in the meantime, won an Emmy for her casting work on 30 Rock.)
But 
High Maintenance
 isn't ditching the Web for the big-time just yet. In an early October post on 
the series Facebook page
, the creators provided a photographic explanation of those realistic little weed baggies you see on the show, along with a promise that their nameless, almost mythical drug dealer would soon ride again.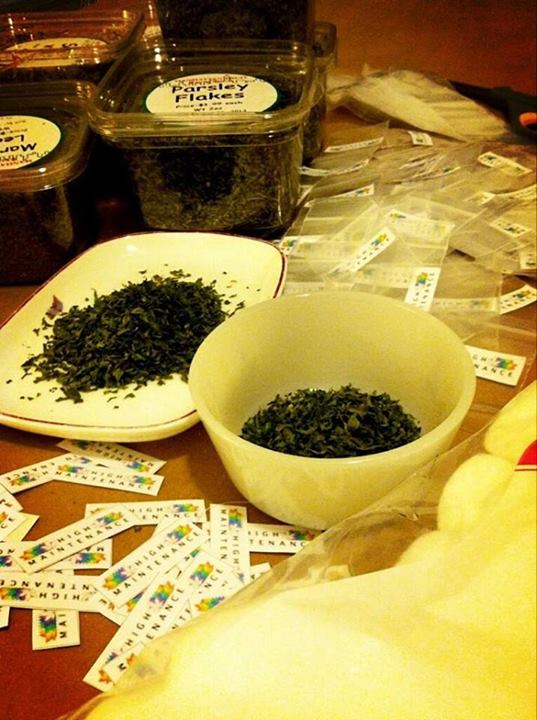 Now we've got a teaser trailer to heighten our excitement: nothing too out of the ordinary, just a languid look at Sinclair's character crisscrossing Brooklyn on bike, filling up his tires and jamming to whatever's on his headphones—with close attention paid, as always, to those microscopic quotidian details that make up a life. You could almost forget that cannabis is the costar of this particular story… until the final frames, anyway.
Blichfeld and Sinclair clarified in a followup Facebook post that the next cycle of episodes would kick off "around Thanksgiving." Just in time, by our estimation. Who doesn't need to take the edge off when home for the holidays?
Photo via Janky Clown Productions/Flickr