YouTube doesn't have comment sections. It has battlefields, where comments of "First", upvote pandering, spam comments, misspellings, typo corrections, profanity-laced hateful messages, personal attacks on the character, racism, sexism and homophobia run rampid.
If you're sick of your YouTube viewing experience getting ruined by trolls in the comments section, however, a new browser extension may be able to help you.
Developer Tanner Stokes came up with "Herp Derp YouTube Comments," a free browser extension that, when activated, will turn all YouTube comments to "herp derp." As the Huffington Post reported, the browser has gone through many updates since its debut on Firefox on Jan. 18, and it has now expanded to Google Chrome, Safari, and Opera.
Tested on Carly Rae Jepsen's "Call Me Maybe," here's what the comments section looks like without Herp Derp: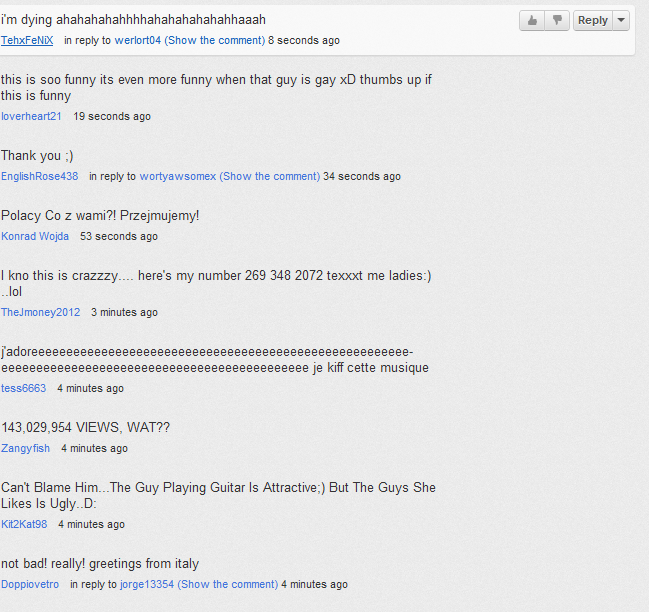 And here's what the same page looks like with the extension turned on:
You can always un-herp-derp a comment by clicking on it to reveal the comment. But without knowing any of the context hidden within the limits of the extension, that could turn dangerous.
Google recently announced a plan to improve the quality of YouTube comments, and although Google's plan won't be ready for months, this is an entertaining alternative.
Photo via Know Your Meme