In early 2018, a courtroom in Michigan grabbed the world's attention as more than 150 survivors spoke about what Larry Nassar, the former U.S. Gymnastics and Michigan State trainer who admitted to sexually abusing girls and young women for decades under the guise of medical care, had done to them. For many watching from the outside, it put faces to news reports that surfaced over the past few years, each statement more powerful and heart-wrenching than the last. Some of the women who spoke had become Olympic champions just a few years prior. The spotlight was finally on them.
At the Heart of Gold, Erin Lee Carr's documentary on the U.S. Gymnastics scandal, focuses on those survivors. It's emotionally raw, and at times tough to watch. (Some viewers may find it triggering.) But it also places a damning spotlight on the pillars that allowed Nassar not only to keep his job, but also to flourish in that environment.
At the Heart of Gold
RELEASE DATE:
5/3/2019
DIRECTOR:
Erin Lee Carr
STREAMING:
HBO Go/HBO Now
'At the Heart of Gold' keeps the larger focus on survivors as it dives into years of sexual abuse perpetuated Nassar and the system that protected him for decades.
Gymnastics is always one of the most popular sports at the Summer Olympics, introducing viewers to young athletes who are often launched to stardom and become household names in a matter of months. Age, expertise, and talent mean everything in a sport where gymnasts could retire by the age of 20. When they were injured, they were often sent to Nassar. But Nassar treated more girls than just Olympic athletes, which elevated his career.
At the Heart of Gold argues that Nassar succeeded despite the many complaints against him because the people who could've done something about them never acted on them. He belonged to a system that protected him and cared more about his importance in winning gold medals than the wellbeing of the girls he harmed. It's sickening and would almost be surprising if we hadn't already seen the systemic disregard for survivors play out over and over again at Penn State, in Hollywood, in politics (including the country's highest court of law), and just about every other imaginable industry. The documentary will make your blood boil and leave you with little doubt that the people in power knew what Nassar was doing.
Nassar made himself seemingly indispensable, and those who reported his abuse were often dismissed, shamed, and ostracized. Nassar's own flippant attitude about new policies implemented after sham investigations in filmed police interviews showed just how little he took any of it seriously. For those who followed news reports about Nassar, At the Heart of Gold might not cover new territory, but it efficiently details the history of the scandal, incorporating interviews from several survivors.
Nassar came off as a friendly and unassuming guy, somebody whom gymnasts could trust and confide in when their coaches verbally abused them or pushed them past the breaking point. He acted like their friend. In his office, he sexually abused the girls he was tasked with treating, sometimes while their parents were in the same room. For many of these girls, the abuse spanned years; Trinea Gonczar, a gymnast who had started seeing Nassar at age 10, estimates that Nassar sexually abused her around 846 times—and for others, the abuse started at an even younger age.
"You have to block it out, or else you're going to fall apart," one woman says of Nassar's sexual abuse.
Because Nassar did all this while acting as their doctor, it gave many girls the impression that they were receiving actual medical treatment—and because they thought their parents knew, they believed that it was normal. Some survivors took years to comprehend this; some didn't grasp it until after Nassar's arrest. Even then, you can feel their struggle to reckon with every part of who Nassar was.
At the Heart of Gold especially drives home the fact that although Nassar's crimes are often framed by his connection to the U.S. women's gymnastics team, many of the girls he targeted weren't Olympians; some of them weren't even gymnasts or athletes. Nassar groomed and brainwashed them so much that they initially defended him when he was arrested. He harmed hundreds of girls over decades, with consequences that reached far beyond those he directly abused. One former gymnast describes the agony of being molested while seeking treatment for a worsening injury, which turned out to be a broken leg that Nassar had never X-rayed. Another woman was ostracized from her family when she spoke up about what Nassar did; she says her father later died by suicide after he realized she was telling the truth.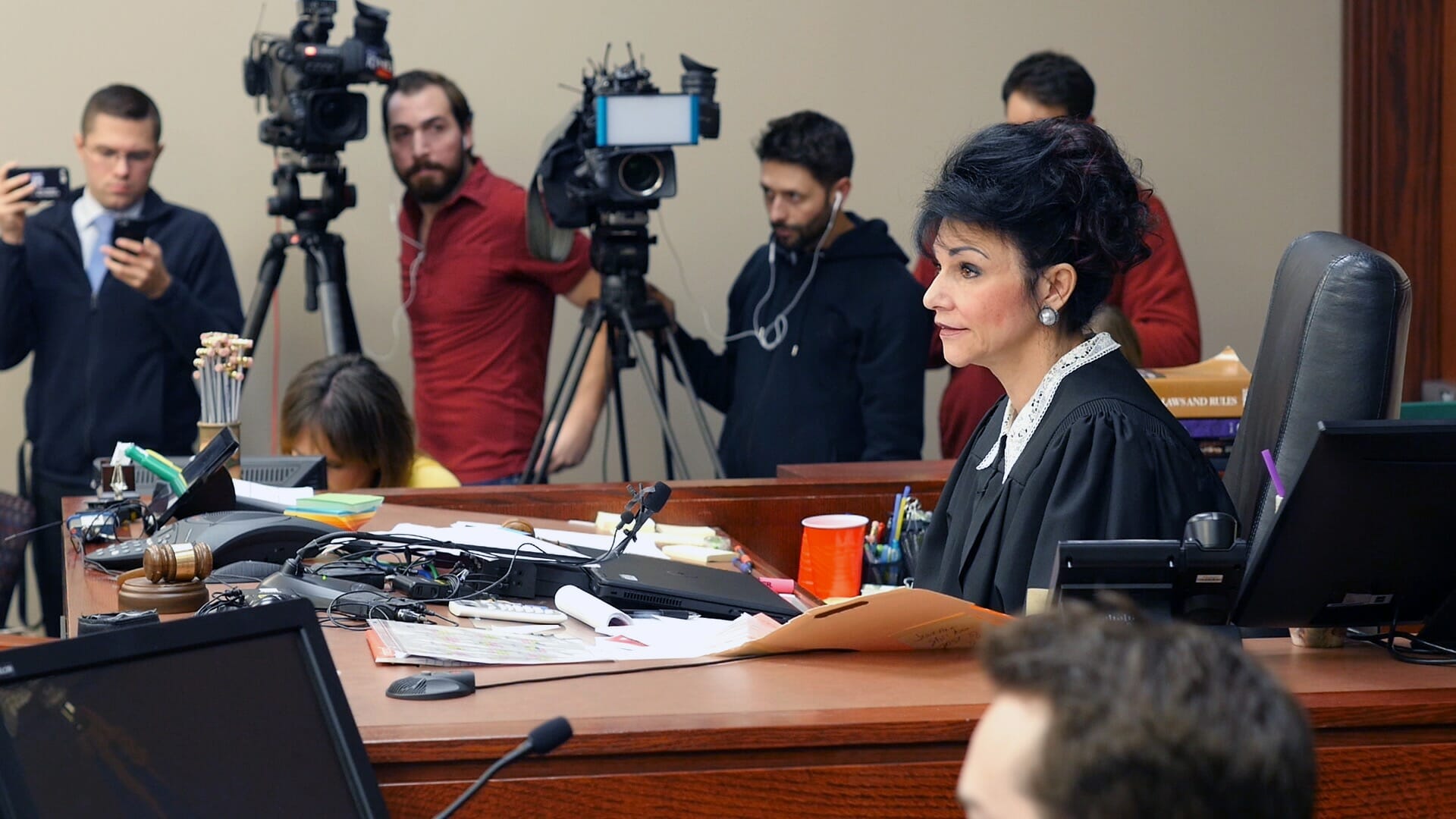 "These women are taking back their voice, but they shouldn't have ever had to use it and say me too," says Rosemarie Aquilina, the judge who presided over more than 150 women who read victim impact statements in her courtroom last year. After decades of being silenced and shamed, they're speaking up—and finally, people are listening.
At the Heart of Gold is screening at the Tribeca Film Festival.
Still not sure what to watch on HBO? Here are the best movies on HBO, the best HBO documentaries, and what's new on HBO Go this month.