Warning: This article may contain NSFW content.
On July 30, 2004, two young stoners set out on a simple quest: to procure some White Castle sliders. Little did they know that they were permanently changing the face of cinema.
Harold and Kumar Go to White Castle struck a chord with stoners and non-stoners alike. It gobbled up dollars at the box office and spawned the sequels Harold and Kumar Escape from Guantanamo Bay in 2008 and A Very Harold and Kumar 3D Christmas in 2011. It established the careers of its stars John Cho and Kal Penn, who were introduced in trailers as, respectively, "that Asian guy from American Pie" and "that Indian guy from Van Wilder." Even the White House took advantage of its popularity during Barack Obama's re-election campaign in 2012.
Additionally, it marked a career comeback for co-star Neil Patrick Harris, who went on to not only an illustrious stage career on Broadway, but also stole the show as womanizer Barney Stinson through the nine-season run of How I Met Your Mother.
To mark the 10th birthday of Harold and Kumar Go to White Castle, we compiled 10 of the movie's best scenes in GIF form.
"I'm so high right now!"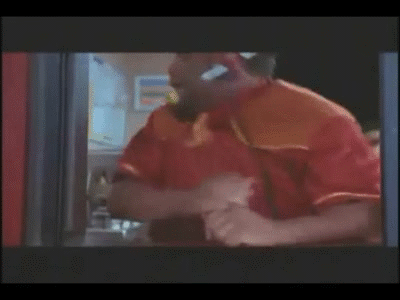 "Just thinking about those tender little White Castle burgers with those little, itty-bitty grilled onions that just explode in your mouth like flavor crystals every time you bite into one…just makes me want to burn this motherfucker down. Come on, Pookie, let's burn this motherfucker down! Come on, Pookie! Let's burn it, Pookie!"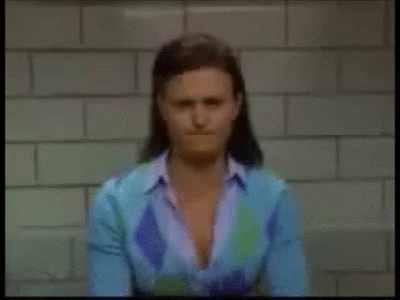 "Dude, the diarrhea twins totally would have had sex with us."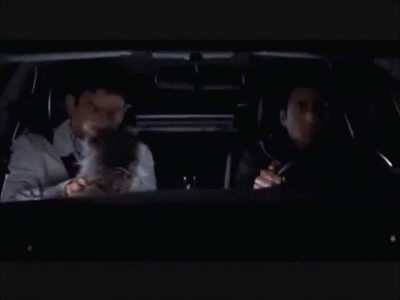 Harold rids himself of a raccoon the only way he can.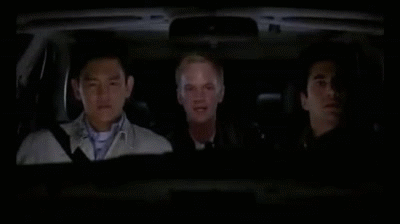 "Lap…dance…"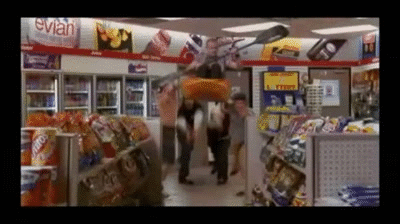 "On a scale from one to 10, one being not so extreme and 10 being extremely extreme, I give that a 9.5!"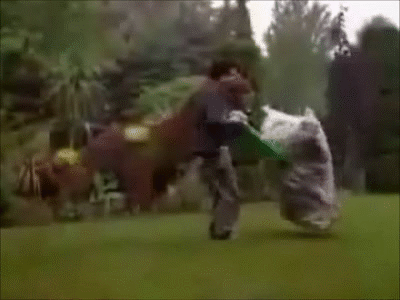 Kumar doesn't need weed to have strange fantasies.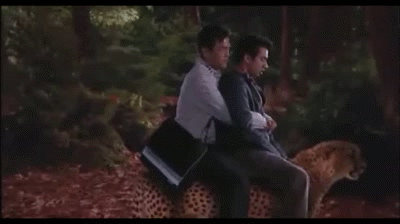 "This is either a really smart move or by far the stupidest thing that we have ever tried."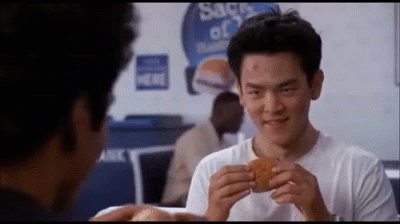 "I want 30 sliders, five french fries, and four large Cherry Cokes."
"I want the same thing, only make mine Diet Cokes."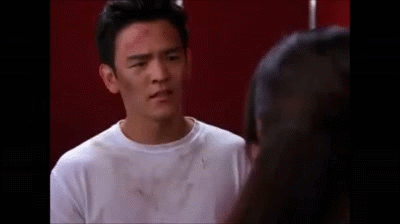 The universe tends to unfold as it should.
Illustration by Max Fleishman | GIFs by Mike Fenn