Celebrity press tours can either provide a plethora of awkward interviews or unscripted gems for the audience. Luckily for us, the Guardians of the Galaxy cast are quickly proving to fall into the latter category.
Chris Pratt is already beloved by the Internet with a massive number of Parks and Recreation GIFs and now his newly discovered (by many) French-braiding talents, but this time co-stars Zoe Saldana and Dave Bautista join him as the trio interviewed one another for Moviefone.
They each took questions from the fans, but what's even more interesting than the actual answers is how they take to acting them out. The entire interview is worth watching, and while you won't necessarily learn anything new about the movie, they're all equally charming as they geek out over American Ninja Warrior, crush on Saldana's husband, and laugh at Pratt recreating his reaction to getting his role by miming pooping himself.
You won't be able to get that last image out of your head.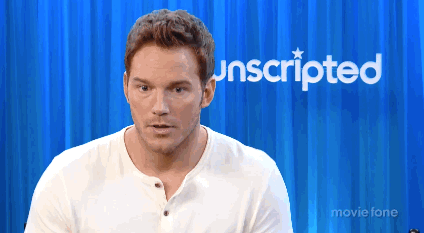 Photo via Moviefone/YouTube