If you're reading this on the Internet, you already know who Grumpy Cat is. With the scowling sourpuss already gracing T-shirts, coffee mugs, and the screen of anybody who's supposed to be working, the recent announcement of an in-development Grumpy Cat: The Movie shouldn't actually come as that much of a surprise.
Sure, there's the obvious question of how to stretch one feline facial expression into 70-ish minutes of wholesome entertainment, but in our cynical era of brand-driven family films, when a household name is the key to getting the green light, there must be Internet memes far less deserving of a film adaptation. In fact, there's one in particular you've definitely heard of.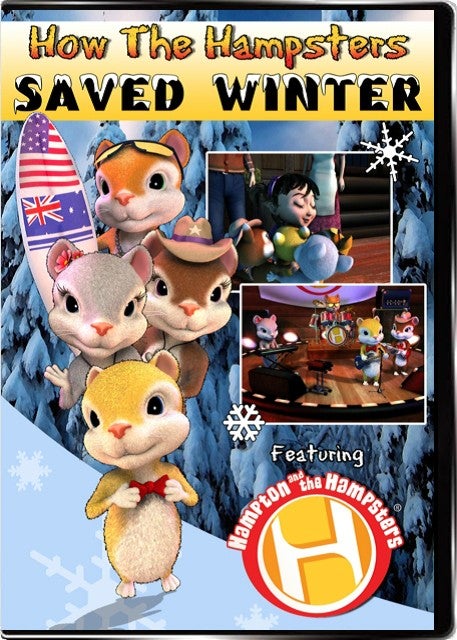 Before the word "meme" itself was even a meme, another Internet fad had a similarly unlikely journey from email forward to feature-length narrative, but not without some growing pains along the way.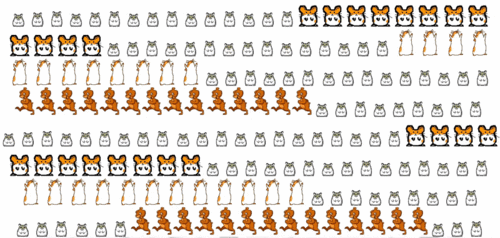 Created by art student Deidre LaCarte in 1998, Hampsterdance always existed in a place of legal dubiousness. LaCarte didn't own the original music from which she derived the hamsters' iconic, looping backing track, so she had no legal protection when savvy DJ's reverse-engineered the hamster's hook into their own derivative worldwide hits, danced to by actual human beings.
It was perhaps in the shadow of this missed opportunity that she sold her domain names and—to be somewhat generous—characters to a company called Abatis, Inc. in 2002. Still chasing the then-perceived economic windfall of one of the Internet's first true phenoms, (a 2001 interview with Abatis president Bill Porfido refers to the property as "the next chipmunks"), Abatis enlisted a firm called Unreal Productions to give the generic dancing .gifs a modern CGI redesign. In 2004, the world was introduced to the reimagined, rechristened Hampton Hampster and his bandmates Dixie, Fuzzy and Hado, on a relaunched website featuring new music, merchandise, and of course, a movie.
Unfortunately, no clips or trailer are currently available for the direct-to-DVD How the Hampsters Saved Winter, but the official synopsis describes the film as "a snowy adventure where they help make a family's dream come true." The link to purchase the film leads to a print-on-demand DVD publishing service informing you the product is no longer available.
While the scarcity of the film does seem to imply it to be a commercial failure, it is worth noting that the instinct behind the obvious Chipmunks comparison wasn't necessarily that far off. In 2007, the far more famous musical rodents were given their own CGI film makeover, spawning two sequels and another perennial renaissance of pitched-up pop hits.
It remains to be seen whether Grumpy Cat: The Movie is another internet meme that overestimated its shelf-life, or the next Garfield: A Tail of Two Kitties. Here's something to keep us distracted while we wait to find out.