Talk about "Basket Case."
Midway through performing the Green Day hit, lead singer/guitarist Billie Joe Armstrong issued a profanity-laced tirade at an iHeartRadio performance on Sep. 21 in Las Vegas, after apparently noticing that the band had one minute left to play.
A video that captured an onstage meltdown went viral over the weekend, receiving more than one million views. It led to the singer's admission into rehab and continues to receive massive reactions online.
"I've been around since fucking nineteen-eighty-fucking-eight!" he yelled. "And you're giving me one fucking minute? You've got to be fucking kidding me!"
Although the video description on YouTube claimed that the band's set was shortened to give more time to fellow headliner Usher, that rumor was quickly dismissed by a band representative.
"Green Day's Billie Joe Armstrong is seeking treatment for substance abuse," the rep told E! News on Sunday. "Green Day would like everyone to know that their set was not cut short by Clear Channel and to apologize to those they offended at the iHeartRadio Festival in Las Vegas. The band regretfully must postpone some of their upcoming promotional appearances."
On YouTube, users supported the punk rock outburst.
"This made me start liking Green Day all over again!" user TrippingPointBHM commented.
"Took 5 hits to smash that guitar! Put your back Into it you feeble old man," user Nick Kortight commented.
Meanwhile, on Tumblr, users have shared a series of gifs, photographs, and memes to commemorate the outburst.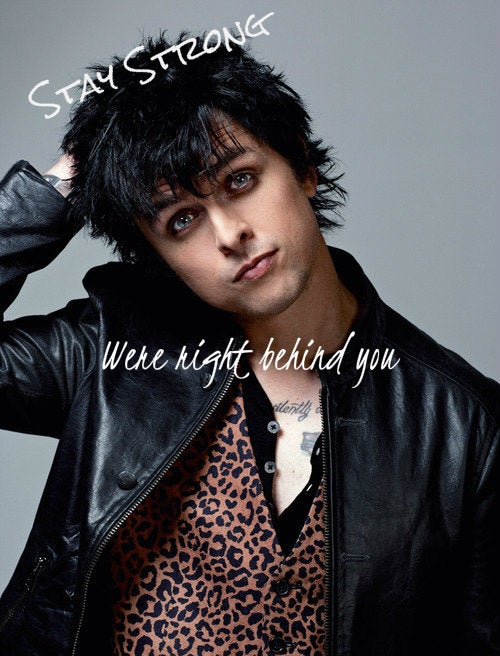 Posted by epic15jakubes/Tumblr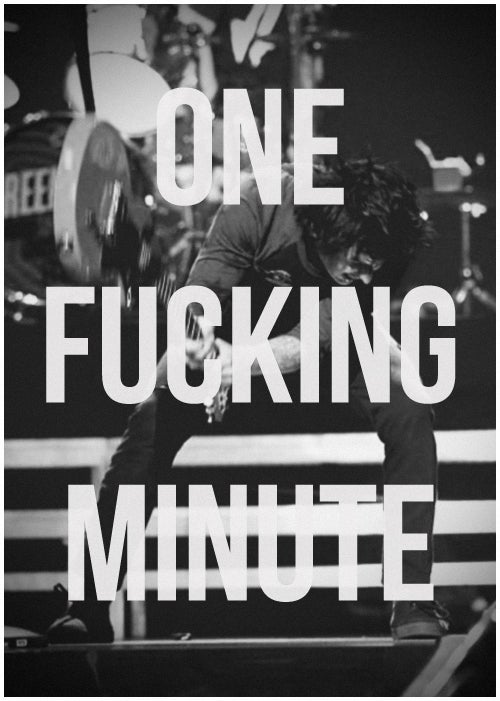 Posted by whysoseriou-s/Tumblr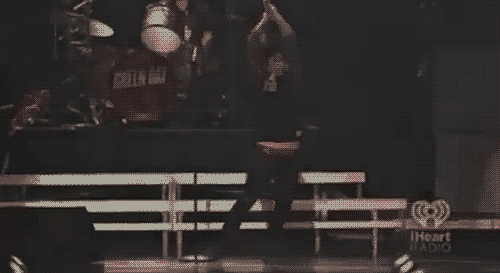 Posted by bitchesloveclimbingtrees/Tumblr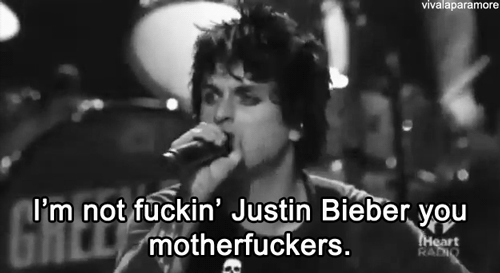 Posted by d4nnyf0x/Tumblr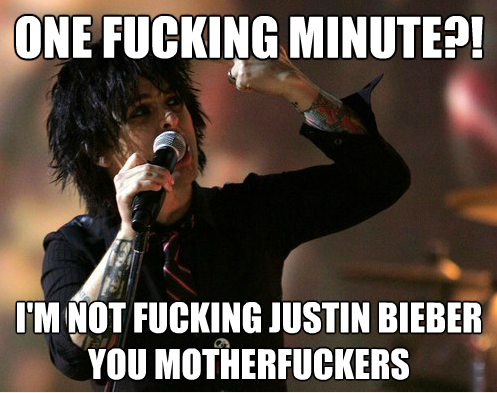 Posted by d4nnyf0x/Tumblr