Artist Evan Hawkins has just given the world another reason to admire Eadweard Muybridge's "The Horse In Motion."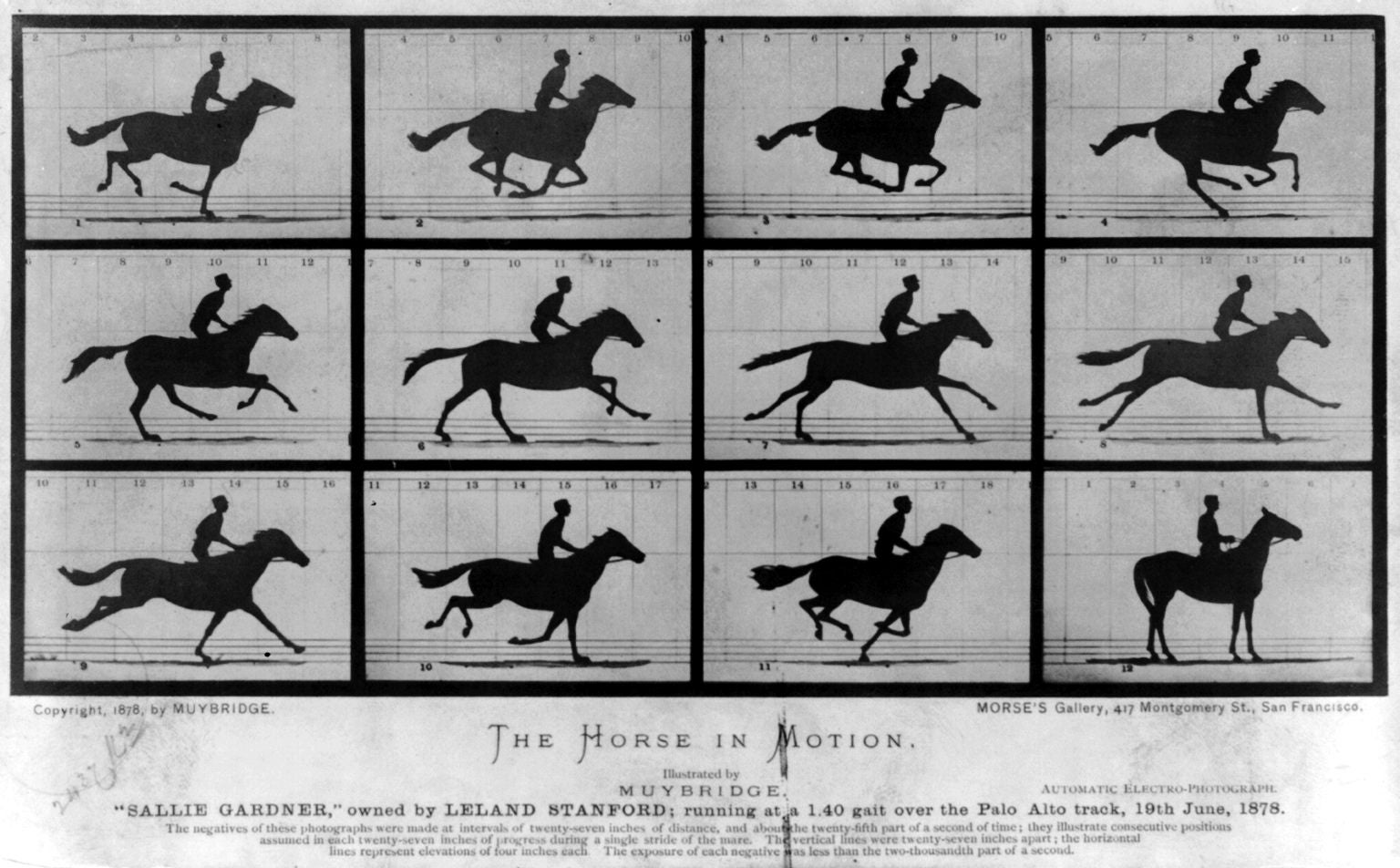 The historic photography experiment from 1878 that proved horses have all four hooves off the ground at the same time during a full gallop was the subject of "Horse in Motion," a collaborative art project where Hawkins and his friends each got one of Muybridge's frames tattooed on their bodies.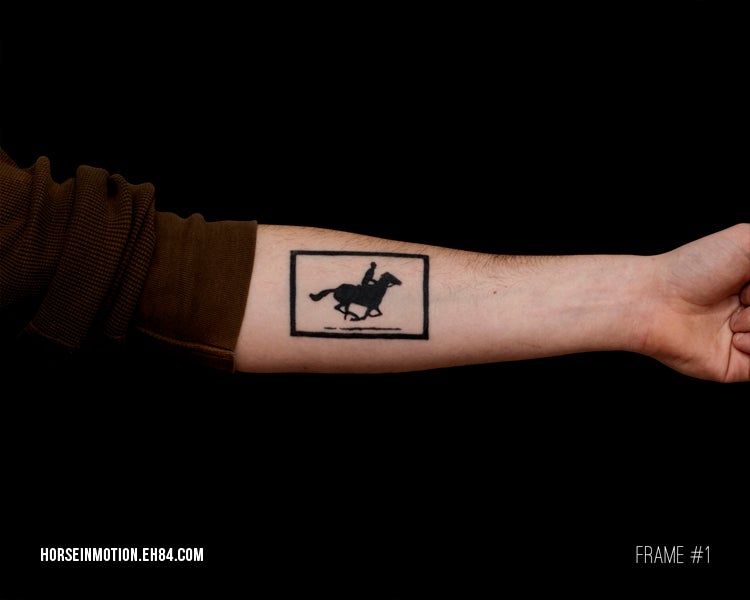 Thanks to some photos of each finished tattoo, the result was a stunning, smooth-looping, GIF animation that would inspire Muybridge to stroke his beard in delight.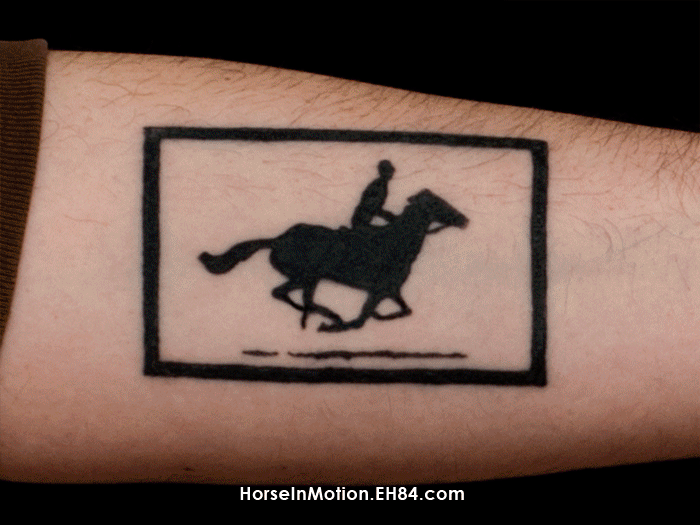 "I only needed 10 people and I invited 18 close friends to be a part of the piece, within six hours every tattoo was spoken for," Hawkins told me. "Three weeks later on Nov. 20th 2011, 10 of the 11 people hung out one Sunday night at Liberty Tattoo [in North Carolina] and [tattoo artist] Matt Hoyme spent about 8 hours tattooing us."
Hawkins hopes to expand his project to 1,000 people across the globe "to create a full narrative that is spread across many individuals." The question is: What GIF will he chose?
"I hope people are intrigued and amazed," Hawkins added. "The response I have received so far has been quite encouraging and I know with proper time and funding I could easily pull it off."
H/T Mr. GIF | Photos via Evan Hawkins