Not only has designer Ivan Delgado dressed up his résumé for the job he wants, he's turned it into a work of art.
Delgado is the creator of the GIF resume, a Tumblr-powered portfolio featuring colorful animations highlighting his many talents.
Delgado is from Buenos Aires and has worked with creative agencies in Argentina. He recently did work for the LatinSpots advertising festival 'El Ojo de Iberoamérica' as a content creator and social media manager.
Delgado isn't the first job seeker to give his resume a needed facelift. In 2011 marketer Matthew Epstein tried to woo Google with a clever YouTube video, a fake mustache, and a glass of scotch. It didn't work. In 2012 graphic designer David Mas set up a dedicated Instagram account, @esto_es_un_curriculum, to show off his logos, animations, and prints. That same year Vanessa Hodja accidentally attached a photo of actor Nicolas Cage to her email in lieu of a résumé.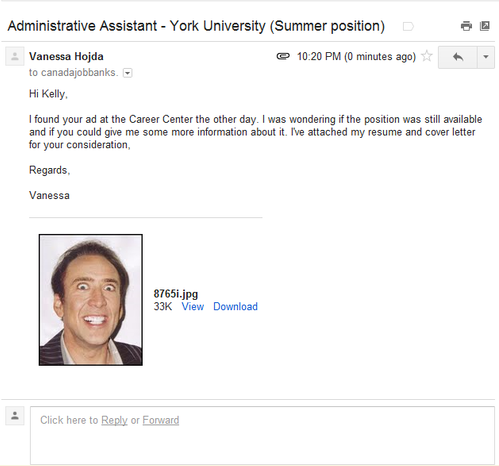 It's unclear what luck Mas and Hodja expereicned with their unique résumés. Just in case Delgado's GIF résumé is too over the top, he does have a traditional one employers can see on Behance.
Images by Ivan Delgado