The Oxford English Dictionary has officially named "GIF" as America's Word of the Year.
"It's safe to say 2012 was of the year of the GIF, for sure," Tumblr GIF artist Lacey "lulinternet" Micallef told the Daily Dot. "Between online viral marketing campaigns and music videos being shot in a way specifically keeping in mind that GIFs will be made–it seems everyone has finally accepted and recognized the power of the GIF, so to speak."
Each year, England's Oxford University Press tracks words that best capture the mood and spirit of a population. This year, England's word was "omnishambles," defined as "a situation that has been comprehensively mismanaged, characterized by a string of blunders and miscalculations." The word has been used to describe the U.K.'s "gaffe-prone" government and media, the Associated Press reported.
The GIF, an acronym for graphics interchange format, is a 25-year-old image relic that has become a revered art medium fit for museums and used by the likes of President Barack Obama. The OED defines GIF as "a lossless format for compressing image files." Notably, the dictionary doesn't settle the decades-old debate on how to pronounce the term, listing both "jif" and "gif." (Inventor Steve Wilhite is often quoted as saying, "Choosy developers choose GIF.")
Other words or phrases in the mix for word of the year included "mummy porn" and "Pleb," the Associated Press added.
The artist collective known as Mr. GIF was also pleased GIF was the top choice.
"[It] shows that entire mindset of how people communicate is changing," the artists told the Daily Dot. "The GIFs have been used so much this past year shows how easily adopted gifs can be to talk to each other"GIFs have gone on to become a language that's more visually based rather than phonetically. It's surprising that it took Oxford University this long to catch up. But to be fair, YOLO was also considered a contender so that kind of pee's in my cereal a little."
There are many reaction GIFs that come to mind, but this one pretty much sums it up.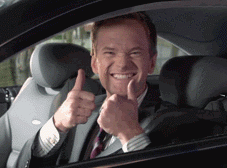 Illustration via Mr. GIF/Tumblr