There's only one music festival that'd advertise by showing one of its attendees getting killed by a meteor within the first minute of its infomercial. And no, it's not Coachella.
The Gathering of the Juggalos, the annual debauched festival for Insane Clown Posse fans, is now in its 15th year of mayhem. It draws a crowd of over 100,000, so it probably doesn't need to advertise anymore. But the Gathering releases an annual infomercial, and it's always as highly anticipated as the event itself, which features a line-up from Psychopathic Records, as well as carnival rides, wet T-shirt contests, wrestling events, and a variety of other activities.
Plus, the cheesy green screen hijinks get better every year. 
Juggalos are known for spraying Faygo pop on each other, and they once tried to stone Tila Tequila, so it goes without saying that the events get rowdy. This year, you can "sue your homie in Juggalo night court." As always, there is a "Big Butts" afterparty. 
The raucous five-day party will be moving from Illinois to Ohio this year after facing problems with their original relocation plan to Missouri. Perhaps inspired by the negative press in Missouri, this year's video shows a Juggalo getting accepted in heaven by a profanity-spewing St. Peter.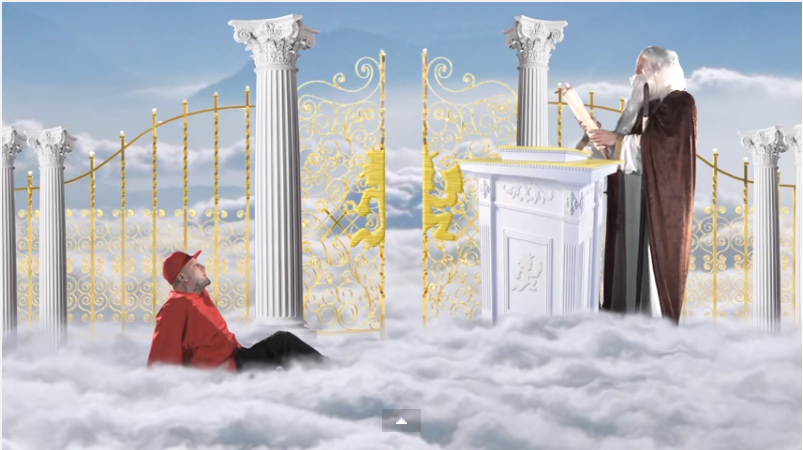 He also goes to hell, which might be how you feel if you sit through the whole video.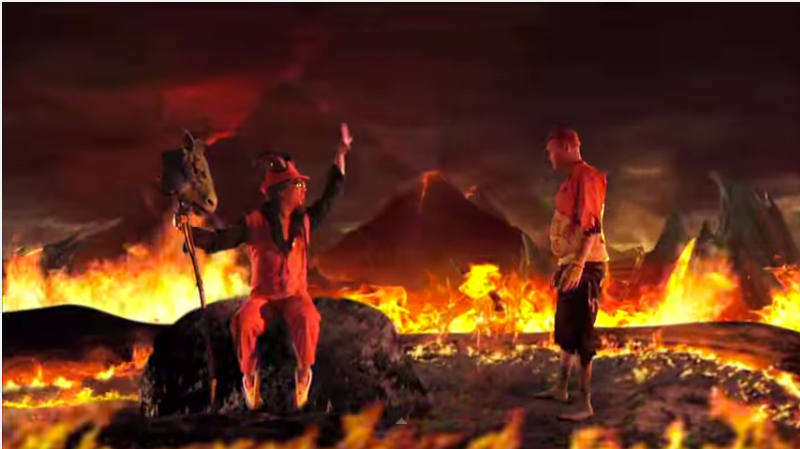 This year's infomercial isn't quite as ridiculous as the Saturday Night Live parody videos about the Juggalos… but it's not that far off. 
H/T Grantland | Screenshot via YouTube