Every evening, the Daily Dot delivers a selection of links worth clicking from around the Web, along with the day's must-see image or video. We call it Dotted Lines.
WANT. Here's a parody of Edward Gorey's Gashlycrumb Tinies, with video game characters instead. Click for bigger. (Buy the poster here.)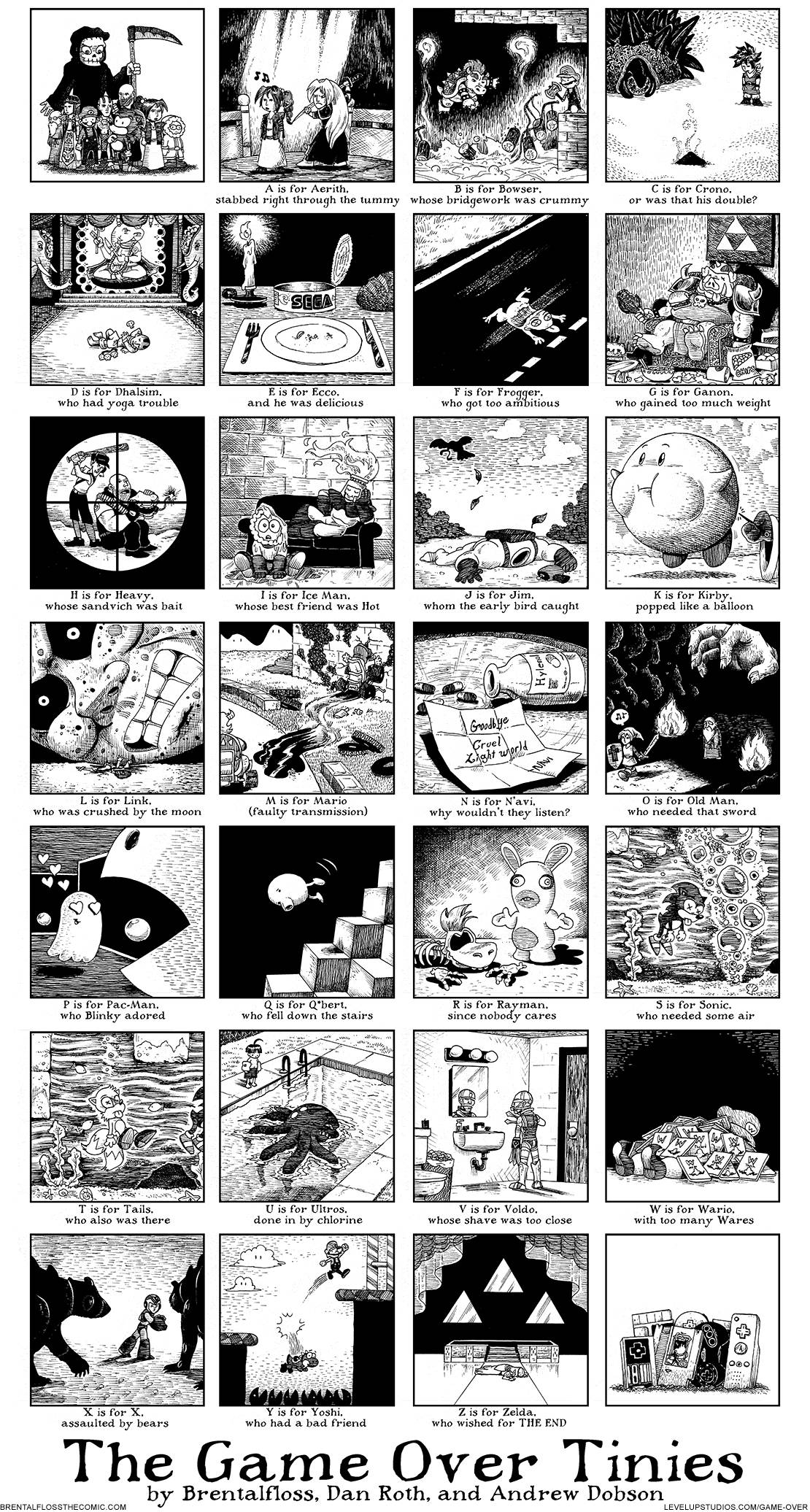 And our favorite video of the day: This little girl named Kayla loves the moon more than you've ever loved anything.