Gary Numan is perhaps best known for his song "Cars" and this spectacular rendition of "Down in the Park," from the 1982 documentary Urgh! A Music War. Even before his '80s solo career, he was adding a bit of gothic glamour to British punk with Tubeway Army. More recently, he's been the opening act for Nine Inch Nails, and he's releasing a new album, Splinter, in October.
But Numan's just a normal guy who loves his family and takes them on fun summer vacations. Proof is on his official Twitter account, where he has been live-tweeting his extensive drive through the wilds of California in an RV with his wife, Gemma, and three young daughters, Raven, Persia, and Echo. There's also a slobbering dog named Wilbur.
His tweet-narrative is certainly entertaining and often poetic, filled with all the highs and lows of a summer vacation. There are intimate family moments: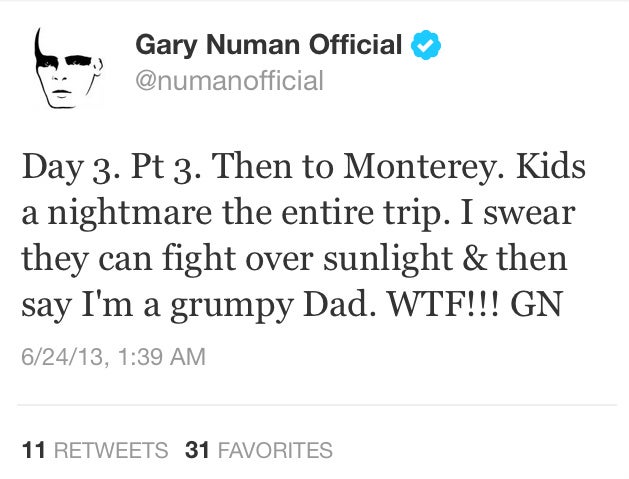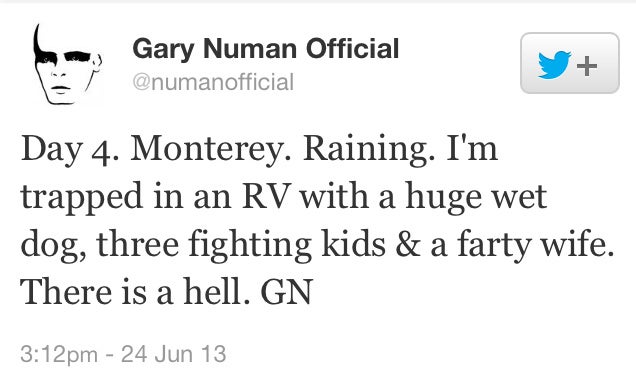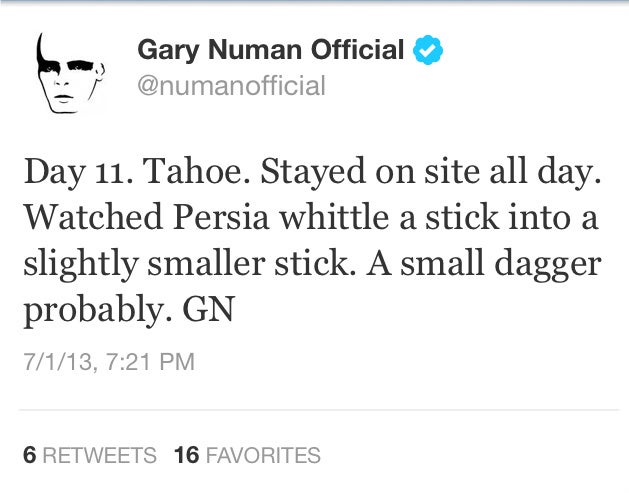 There are reflective moments with their giant dog, whom Numan often refers to as "Wilbur the Talking Dog":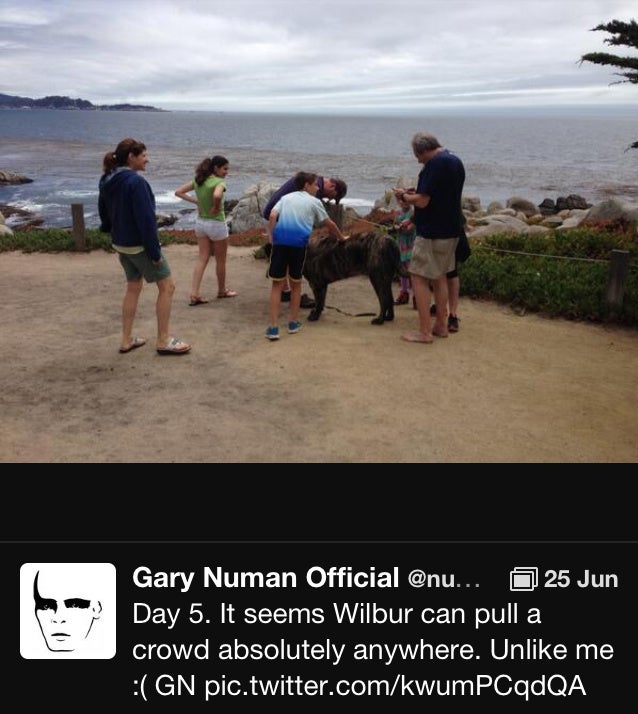 There are beginning-of-a-horror-movie moments: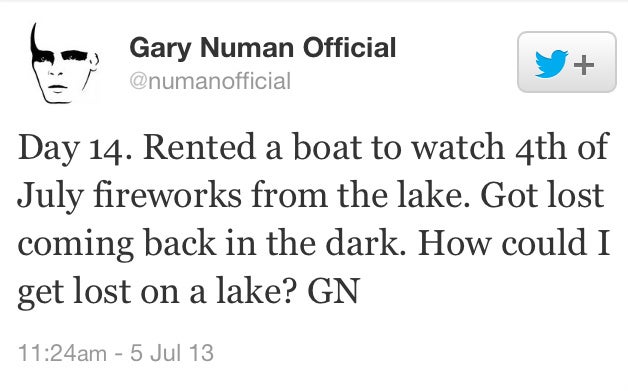 And there is this old-timey saloon photo: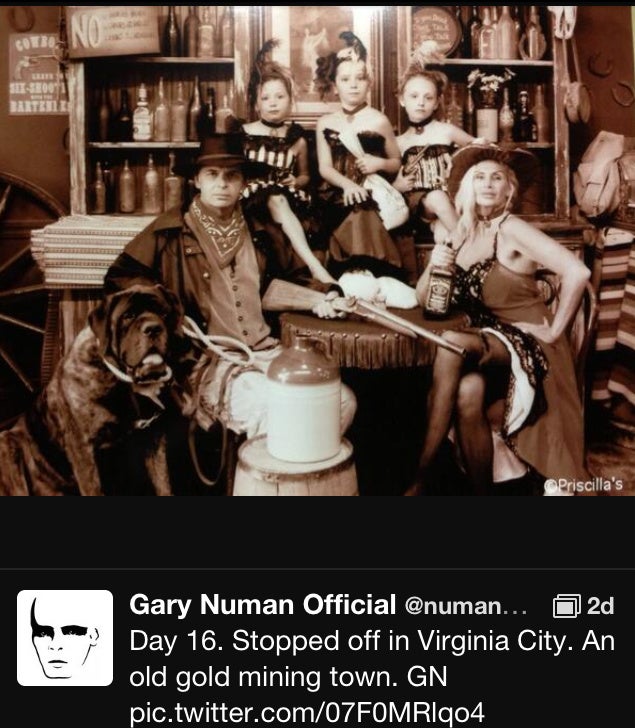 Also, you may have noticed Numan signs most of his tweets with his initials, "GN," like your dad does. He's currently on day 18, in the redwoods of Northern California.
Photo by Man Alive!/Flickr