Alllllright, Psy and "Gangnam Style," I think this should just about wrap things up with you.
The decorated K-pop song, now and until further notice featured as The Most Popular YouTube Video of All Time, today became the first YouTube video ever to accrue more than 1 billion views.
We can only hope the news means that everyone who wants to see it has now had their chance.
"Gangnam Style" now stands roughly 200 million views above the video for Justin Bieber's "Baby," a track that reigned supreme from its advent in 2010 until a few days after this Thanksgiving, when Psy and his technicolor dreamworld deep-sixed the Biebs and laid claim to the YouTube throne forever—unless the world does in fact end up closing up shop today.
If it doesn't, you can be sure to catch "Gangnam Style" at all your baseball stadiums and shopping malls throughout your 2013 and potentially 2014 calendars. The song has grown so ubiquitous within the world of pop culture that it's practically the official alma mater for three state schools and four prisons. One really must wonder when all the madness is going to stop.
Then again, maybe it won't. According to this handy, dandy line graph from our video data analyst pals at ChannelMeter, "Gangnam Style" is showing showing no signs of slowing down anytime soon. Psy has made an estimated $870,000 and counting from his "Gangnam Style" views alone.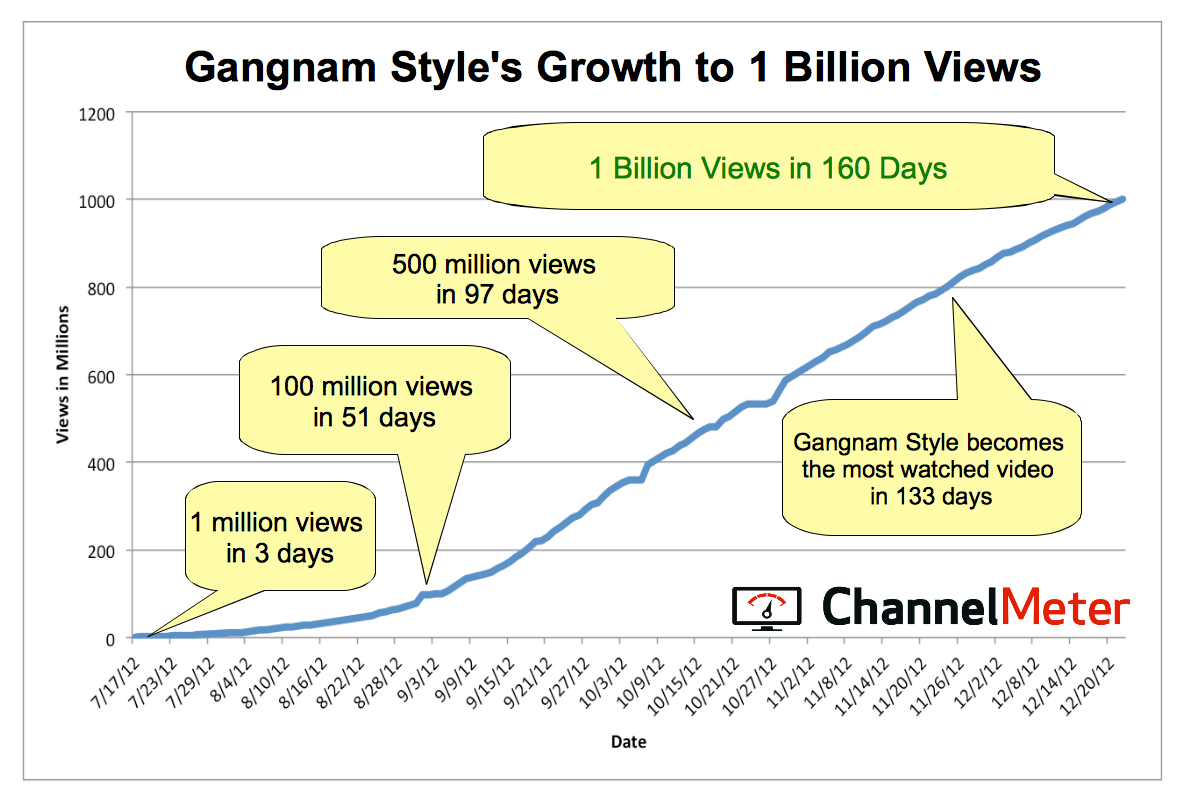 What's that joke about the Mayans being right?
Photo via PsyOfficial/YouTube