Just in time for the show's Season 3 premiere, HBO's Game of Thrones is taking the show on the road—and the work of some talented fan artists will be along for the ride.
Beginning in New York before traveling to various cities across the world, the Game of Thrones exhibition includes props from the show and an "immersive experience" based on the Battle of Blackwater Bay from the show's second season. Although hopefully not too immersive, since the show is famous for its casual attitude towards beheadings.
As well as behind-the-scenes info and a chance to have your photo taken on the Iron Throne, the exhibit embraced the creativity of Game of Thrones fandom with a gallery of fan art.
Although most popular TV shows do inspire a certain amount of fan art, it doesn't often end up touring galleries around the world. Then again, HBO clearly have a pretty relaxed attitude towards their online fanbase, since their director of programming recently described GoT's record-breaking online piracy rate as "a compliment of sorts".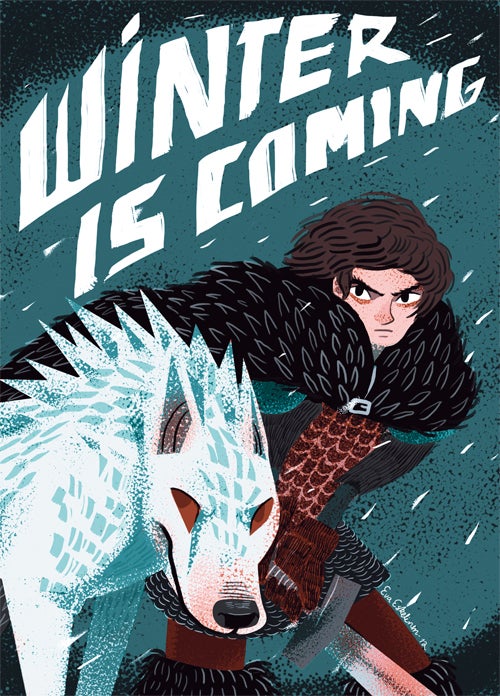 Image via evasketch/Tumblr
The art was submitted to the show's official Tumblr account, where you can browse hundreds of images that run the gamut from painted guitars to this Medieval-style portrait of Sansa Stark: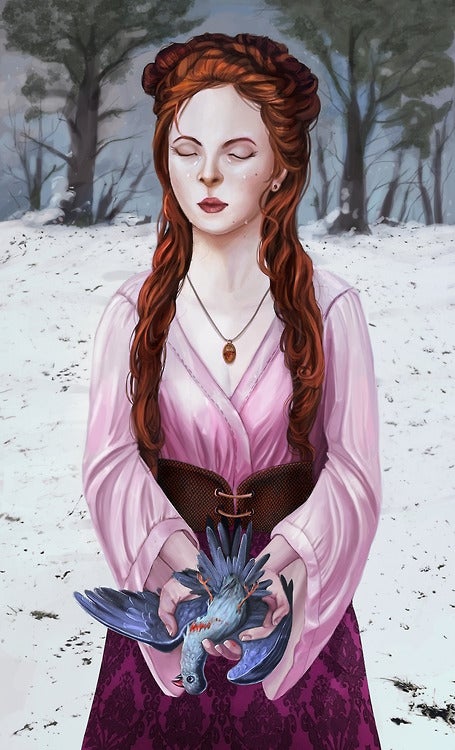 Image via rinua/Tumblr
If you're interested in entering some of your own work, don't worry—they're still taking fan art submissions, including a Season 3 poster contest. But for the less artistically inclined, there's always the hugely popular Game of Thrones coat of arms generator.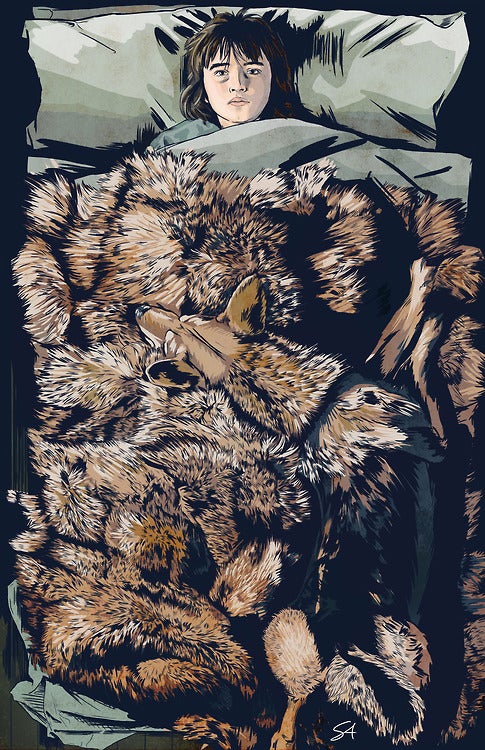 Image via stefanandolino/Tumblr
Image via coltgriffith/Tumblr