Now you might have the chance to walk in FPSRussia's shoes.
YouTube personality FPSRussia has one of the most popular channels on the video sharing site, with more than 3 million subscribers, but the weapons enthusiast just reached another major milestone: Obtaining the funds to create his own video game.
Kyle Lamar Myers, the man behind the videos that show off video-game-style weapons and ammo in real life, launched a Kickstarter project to fund FPSRussia: The Game on Nov. 22 and just passed his goal of $51,337 with less than two days of fundraising to go. As of press time, he's raised $51,484 for his video game—with a little help from massive online community The Chive—and that number is sure to grow before the Kickstarter campaign ends.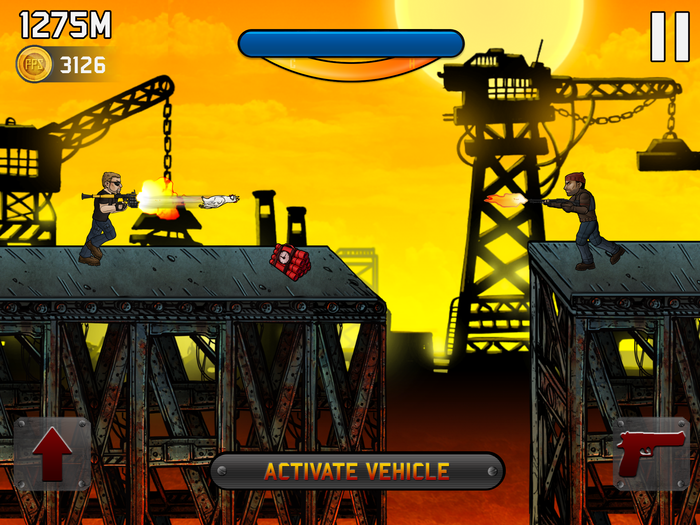 Myers plans to make the game free for the iPhone, iPad and Android (with weapons and upgrades you can buy within the app), although if he raises enough money he wants to make the game available on Xbox Live, and possibly release a PC and Mac version.
"This game will have what all FPS fans want: LOTS AND LOTS OF WEAPONS," Myers wrote on the Kickstarter page.
Having already put about $25,000 of his own money into the project to cover the cost of designing the game, Myers looked towards his subscribers for help.
In his Kickstarter video, Myers portrays Dmitri Potapoff, the "Professional Russian" made famous in his YouTube videos, as he is held hostage after borrowing money from the "wrong people" in order to make a video game for his fans.
"I tried to make the game," Myers said. "I did my best. I got the developer, we went out in the field, we did a little bit of research and development, but we had a slight setback."
The game takes its plot from Myers's FPSRussia videos: Dmitri needs to get past his enemies in order to get home after borrowing money from the wrong people.
As with other Kickstarter projects, the more money you pledge, the more you will receive as a reward, ranging from a $10 in-game credit, to an Associate Producer credit, to spending a day at the range with FPS Russia if you can shell out $10,000.
On Tuesday, with his goal in sight, Myers posted an update where he revealed more screenshots of the game.
"Thank you to all of the subscribers and fans who've donated and all the Chivers who joined on," Myers wrote.
Photos via FPS Russia/Kickstarter