The most popular character in Pixar history has finally found her way to a sequel—10 years after she taught us all to "just keep swimming."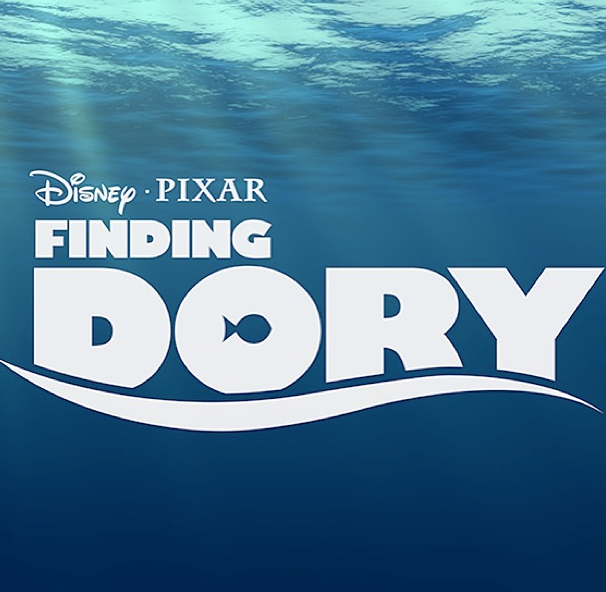 That's right: Dory, the odd blue fish voiced by Ellen DeGeneres in the 2003 Pixar blockbuster Finding Nemo, is the star of the newly announced, long-awaited sequel, Finding Dory.
Pixar and DeGeneres announced the news today via Dory's official Facebook page and DeGeneres's talk show and Instagram account.
Dory has a bubbly outlook that carries her through epic adventures. She also has an ongoing battle with short-term memory loss. With over 24 million (million!) Facebook followers, she is the most popular character in Disney history. 
But although Nemo is the fourth-most-successful animated film ever, the studio made no move to make a sequel, focusing instead on the more licensing-friendly franchises Toy Story, Cars, and Monsters, Inc.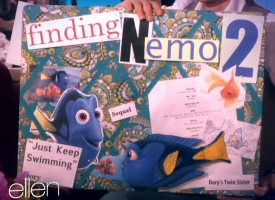 DeGeneres, however, never gave up hope for Finding Nemo 2. "I am a positive, patient person, and I know that when you have a successful movie, usually they make a sequel," she said on her popular talk show this morning. "So I finally got the call from director Andrew Stanton … and he said that yes, indeed, we are going to make Toy Story 3."
All joking aside, DeGeneres said she's thrilled that the sequel is happening. "Anything is possible, if you're patient and you beg hard enough on national television."
Although the movie won't be out until sometime in 2015, enthusiasm is high; between Facebook and Instagram, nearly 240,000 fans have "liked" the announcement in the hour since it was made. A fanmade trailer from two years ago, also titled Finding Dory, predicts the film's possible plot arc, as well as its inevitable success, with over 400,000 views on YouTube:
In a press release, Stanton said that the other side of Dory's story fascinated Pixar's writers and artists:
One thing we couldn't stop thinking about was why she was all alone in the ocean on the day she met Marlin. In "Finding Dory," she will be reunited with her loved ones, learning a few things about the meaning of family along the way.
Pixar, which has long been criticized for sidelining female characters, took a Brave, if weak, step forward last year. 
If Finding Dory will truly allow Dory to be the main character of her own story, then it will be a positive step in the right direction—one that's even more overdue than the sequel to Finding Nemo.
Images via Instagram, TheEllenShow/YouTube