Shakira is the first person to receive 100 million likes on Facebook. The Colombian singer took the time today to thank her fans, recording messages in both English and Spanish.
Facebook combed through all of the data it has on Shak's fans—did you know Shakira sometimes refers to herself as "Shak"? —to put together a series of infographics.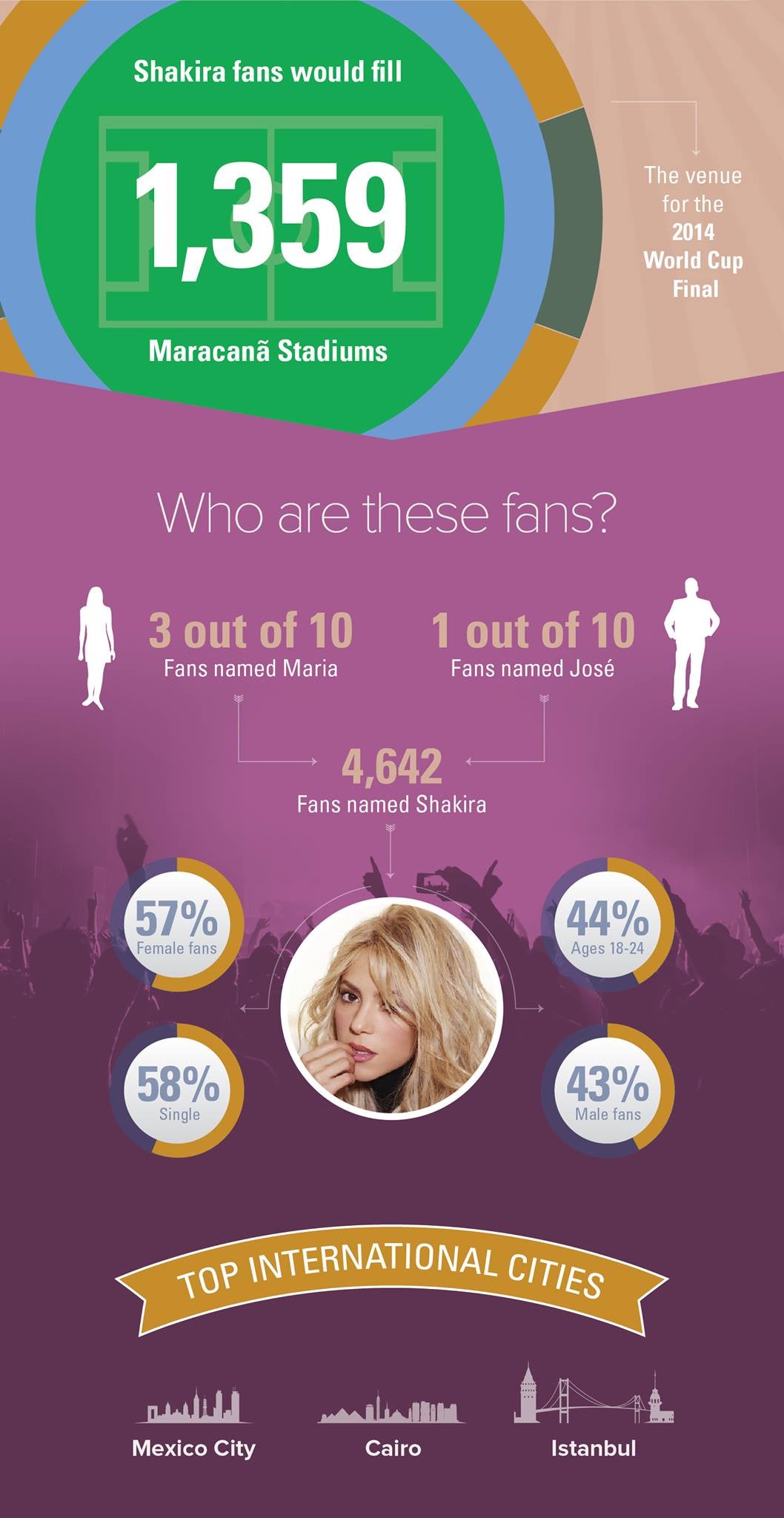 Here are two of the more interesting revelations: Shakira's most-liked post received 3.5 million likes in four days, and of those 100 million subscribers, 4,642 are also named Shakira.
There's also video taking a look back at all of Shakira's most-moving moments, as captured on Facebook—and a lot of Gerard Piqué.
Facebook did not respond to a request for comment.
H/T People | Image via Calcio Streaming/Flickr (CC BY 2.0)