And now for the for absolutely ridiculous, and addictively fun. ESPN, the Ocho, is back today.
ESPN, for the second year in a row, suspended regularly scheduled programming on ESPN2 to bring back a full 24 hours of seldom-seen sports from around the globe, such as disc golf, cornhole, Tetris, cherry pit spitting, and people trying to run on slippery staircases.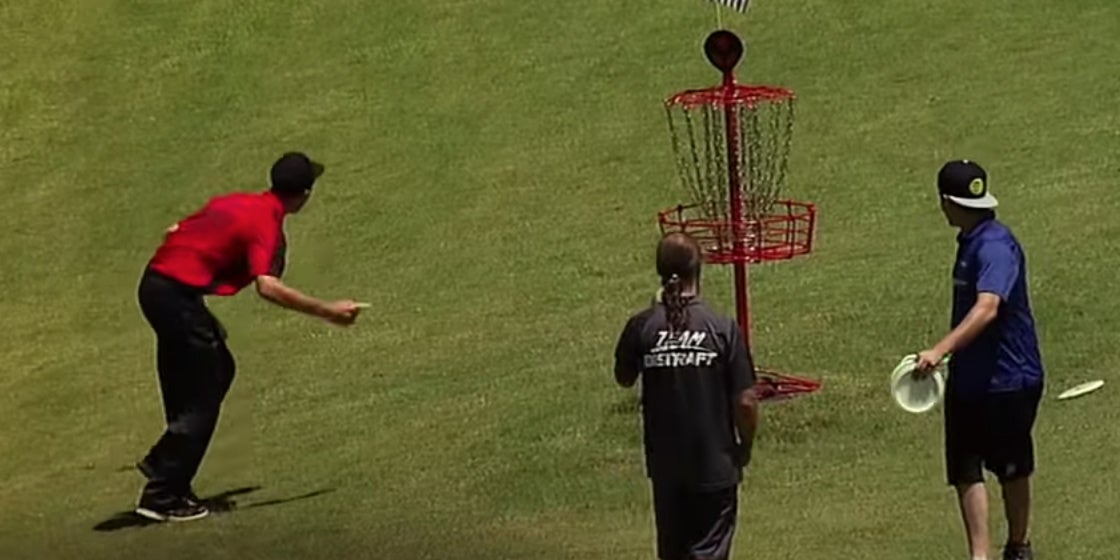 ESPN8 "The Ocho," presented today by KFC and their Battle of the Buckets is currently showing positively wild and unusual sporting events (and championships) today, which will conclude with a viewing of the channel's primary inspiration, the cult classic film Dodgeball: A True Underdog Story.
All ESPN8: The Ocho programming will be made available On Demand on the ESPN App and ESPN+, except for the movie. Plus, support content will show across all other ESPN platforms including the flagship channel and ESPN.com.
Here is the rundown for today (all times Eastern, on ESPN2):
12pm — 2019 US Pizza Team Trials
1pm — 46th Annual Cherry Pit Spitting Championship
1:30pm — PPA Putt-Putt Championship
2pm — 2019 Golden Tee World Championship
2:30pm — School Bus Figure 8
3pm — European TramDriver Championship
4pm — 2018 Classic Tetris World Championship
4:30pm — 2019 Jelle's Marble Runs
5pm — Lawn Mower Racing
5:30pm — 2019 Stupid Robot Fighting League
6pm — IDEAL Electricians National Championship
7pm — 2019 World Sign Spinning Championship
7:30pm — Slippery Stairs
8pm — 2019 WCO World Cornhole Championship
9pm — America's Dodgeball Continental Cup: USA vs. Canada
10pm — Dodgeball: A True Underdog Story
Just like Lance Armstrong, you can catch it all on ESPN8, the Ocho.
READ MORE:
Got five minutes? We'd love to hear from you. Help shape our journalism and be entered to win an Amazon gift card by filling out our 2019 reader survey.