In Buzzed, we take a look at things that trended over the weekend while you were away from your keyboard getting buzzed.
In this glittery, gown-draped edition of Buzzed, we're counting down the seven most GIF-worthy moments from the 2012 Primetime Emmy Awards.
On Sunday night's program, new shows shared the coveted golden awards with some old favorites. Showtime's Homeland raked in four awards, including Best Drama. ABC's Modern Family predictably won Best Comedy for the third time, but most puzzling, Jon Cryer won for his role on Two and a Half Men.
While the three hour telecast was mostly yawn-inducing and featured few surprises, the Jimmy Kimmel-hosted award show did feature some moments worthy of being turned into GIFs.
Catch up with other GIF-worthy moments on our Tumblr.
1) Lena Dunham
The Girls creator expresses how we would've liked to watch the Emmys.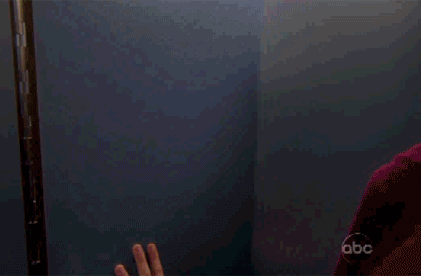 2) Aaron Paul
Breaking Bad's Paul hugs Giancarlo Esposito after winning a well-deserved second award for Best Supporting Actor in a Drama.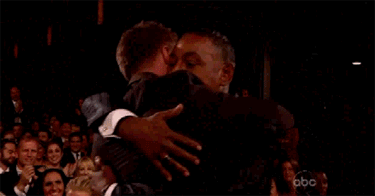 3) Breaking Bad
The AMC drama was reimagined as a bizarre version of The Andy Griffith Show.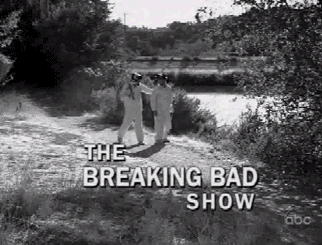 4) Tracy Morgan
His dumb stunt to liven up Twitter earned 25,000 tweets.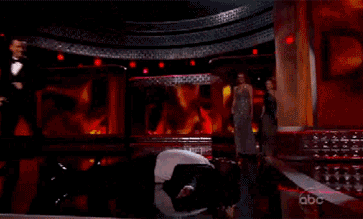 5) Tina Fey and Jon Hamm
America's fun aunt and uncle grace us with their presence.
6) Jimmy Fallon
The night show host tries (and fails) to keep Jon Stewart from claiming his prize.
7) Modern Family
The cast accepts the award for Best Comedy for the third time.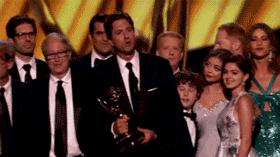 Photo via @tessladonovan/Hashgram