Elle Mills has always had a camera in her hand. At 6 years old, she'd carry her mom's camcorder around the house experimenting with shots and filming her family. In high school, Mills' passion for film collided with her fascination with YouTube. Watching Daily Grace's deadpan vlogs and Casey Neistat's activism-oriented short films, Mills' new goal was simple: Become a full-time YouTuber.
A million subscribers later, and Mills is poised for a breakout 2018. Neistat is shouting out her channel, VidCon came knocking, and her expansive filmmaking touch is pushing the limits of the self-centered vlog genre.
With short, brown hair, and clad in her official uniform of red converse, gray sweatpants, and a red Coca-Cola T-shirt, Mills chats with the Daily Dot on her set: the blue wall of her bedroom at Mom's house. She's just hit the 1-million mark, doubling her fanbase in four months. She threw herself a graduation ceremony to mark the occasion, complete with a personalized valedictorian speech and rented auditorium. It's a fun gag brought to life with vibrant jump-cuts, expert comedic timing, and an auteur's eye for world-building.
"The reason I started fully committing to YouTube was because I believed all these big YouTubers had started off where I am and if I just committed to it, it could happen," she says. "During my first semester of university, that's when my channel started to grow and grow, I knew that school was holding me back. My grades were suffering because I was focusing so long on YouTube. I said to my parents that I wanted to take a break and try the YouTube thing. If it didn't work out, I'd go back to school."
In 2014, Mills opened her YouTube channel Elle of the Mills with a classic telephone game challenge video. The Philippines-born, Ontario-raised YouTuber was still in high school and finding her footing among the overcrowded creator community. She experimented with family challenges and comedic trailer edits before getting to storytelling. In 2017, Mills hit her stride. Her videos found their voice, sucking viewers into the storylines of why she let her friend pick her first tattoo or why she planned a sleepover with all of her boyfriend's ex-girlfriends.
"I've found in the past year of me doing YouTube, I've done more than I did in the past 18 years of my life," she says. She means it: She's thrown a personalized prom for her crush Dodie Clark, and legally married her sister's boyfriend to disprove the family myth that she'd be the last one to get hitched. Her videos are outlandish and hilarious, but they work because everything is so well-planned. It's what makes Mills' vlogs pop.
In November, Mills came out on her channel in what is now her most-viewed video of all time. "The only people who knew before I posted that video were the friends and family that were in the video," says Mills. "Any other family members didn't know, my sisters didn't know. I was getting too emotional and I would break down in front of them. I don't like talking about my feelings because I don't like the immediate response of someone pitying me. Putting out that video was having everyone understand what's happening in my brain without dealing with the social interaction of that."
Mills comes across as a completely self-assured, life-of-the-party personality. But that bravado masks a shy, introspective person. Mills started the year with a video titled "Dear Viewer" where she opened up for the first time about the immense pressure she feels to keep creating. Crying into the camera, Mills talks about feeling paralyzed by the desire to get everything right.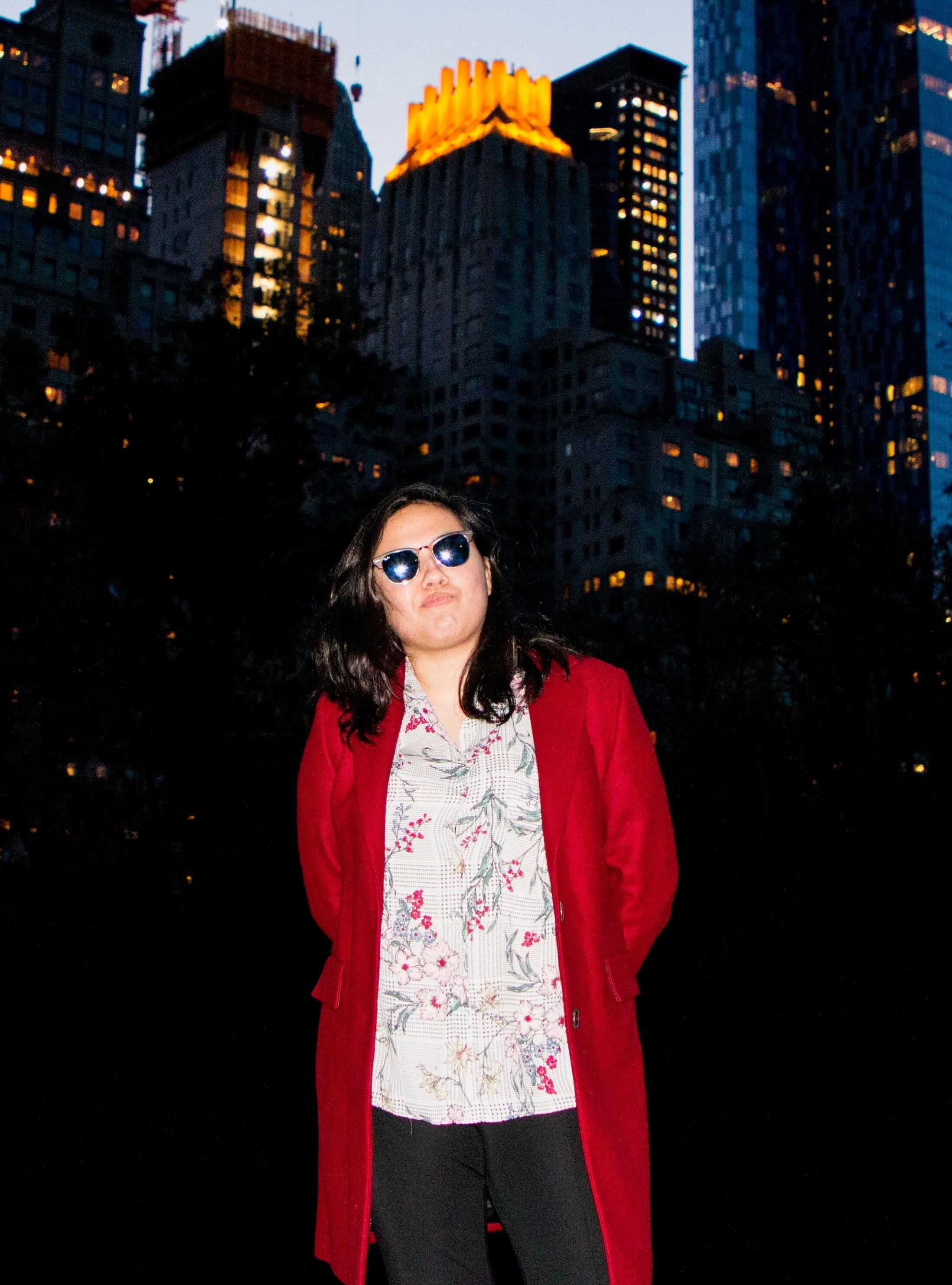 "It's like a weekly cycle, right after I post a video those two days I'm happy and then I come back to this point where I'm like, 'Oh my god, my YouTube career has peaked. I can't come up with another video, it's all over,'" Mills says. She hopes the video dispels fan theories that she's letting fame get to her head.
But she'd have reason to: This summer she'll be a headliner at VidCon, the California YouTube conference that unites users of all shades and genres, talking on numerous panels as a "featured creator" and hosting her first meet-and-greet. In Neistat's recent interview with YouTube's Chief Business Officer Robert Kyncl, he told Kyncl to check out Mills' channel as YouTube continues to try and encourage more women to join the platform. Mills is still in awe of Neistat, a YouTube superstar documentarian who inked a now-defunct CNN deal, knowing her name. She refers to him fondly as a "proud dad."
Neistat's decision to promote Mills is a no-brainer. Her filmmaking expands the way women are represented on YouTube. She's self-deprecating and rude. She wears what she wants as a sort of antidote to the beauty tutorials that keep getting served up in YouTube's recommended boxes.
She's one of the most human artists on YouTube, but her craft is elevating the very fabric of vlogs. Don't be surprised it, when the next wave of rising stars lands on YouTube, it will be Mills' name that these creators reference as the person who inspired them to pick up the camera and start telling their stories.