Just 70 years after George Orwell altered the way we understand political revolutions and regimes with a literary critique of Stalinism featuring talking pigs and horses, we're headed back to the animal farm.
This time, though, the author is none other than X-Files and Californication star David Duchovny. Amazon is now taking pre-orders for what appears to be the actor, screenwriter, and director's first novel, an allegorical romp titled Holy Cow.
Here's the capsule description for this 224-page, FSG-published, totally real book, slated for release on February 3, 2015:
Elsie Bovary is a cow, and a pretty happy one at that—her long, lazy days are spent eating, napping, and chatting with her best friend, Mallory. One night, Elsie and Mallory sneak out of their pasture; but while Mallory is interested in flirting with the neighboring bulls, Elsie finds herself drawn to the farmhouse. Through the window, she sees the farmer's family gathered around a bright Box God—and what the Box God reveals about something called an "industrial meat farm" shakes Elsie's understanding of her world to its core.
From there the story would seem to veer into Chicken Run territory, following Elsie's escape along with "Shalom—a cranky, Torah-reading pig who's recently converted to Judaism," and "Tom, a suave (in his own mind, at least) turkey who can't fly, but who can work an iPhone with his beak." In the course of their "globe-trotting adventure," Shalom "ends up unexpectedly uniting Israelis and Palestinians," which seems like a bit of a spoiler?
But hey, we can give Duchovny the benefit of the doubt—he does hold an English degree from Princeton, where he wrote a thesis on "The Schizophrenic Critique of Pure Reason in Beckett's Early Novels." And while you're waiting to find out just how weird this book is, you can read the first novel of Duchovny's X-Files costar and maybe-paramour Gillian Anderson: A Vision of Fire, her sci-fi thriller written with Jeff Rovin, drops in October.
Your move, Smoking Man.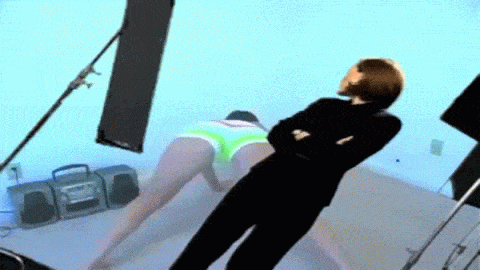 Photo by Gage Skidmore/Flickr (CC BY-SA 2.0)